Mayim Bialik Considers 'Jeopardy!' Drama a 'Perfect Example' of 'All the Things That Can Go Wrong' on Social Media
Mayim Bialik noted a lot of drama surrounding 'Jeopardy!' over the past year could be considered a result of information on social media taking on a snowball effect.
Mayim Bialik is hoping her guest-hosting gig on Jeopardy! becomes a permanent position at the iconic podium. While the beloved game show was often in the news cycle over the past year due to revolving guest hosts, the firing of executive producer Mike Richards, and Bialik's past comments on vaccines, the Call Me Kat star noted how circumstances can get easily misconstrued through social media platforms.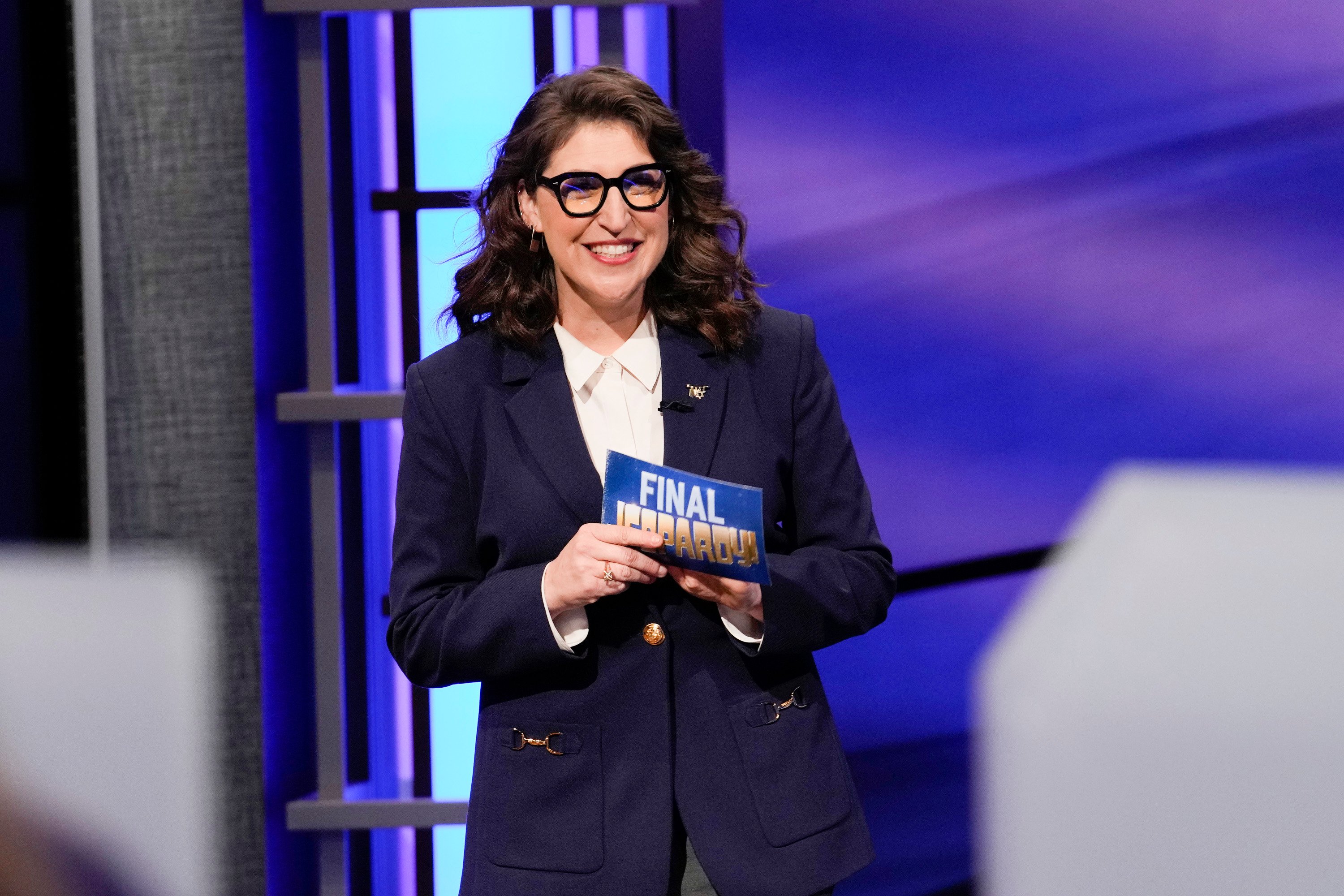 Mayim Bialik comments on 'Jeopardy!' making headlines
In a recent interview, Bialik was asked her thoughts on the many issues that put Jeopardy! in the spotlight over the past year. Speculation and public opinion ran rampant over Richards' firing, guest host Aaron Rodgers' stance on COVID vaccines, and Bialik's previous remarks on vaccinating her two sons. Bialik considers the drama a product of social media.
"I don't really follow social media as far as tracking all the details, which I think is healthy," The Big Bang Theory alum told the Daily Beast. "And the Aaron Rodgers stuff came out quite a bit after. … it's a completely different media landscape now."
Bialik saw several topics related to Jeopardy! snowball on social media platforms and often miss the mark when it came to accuracy.
"We have the complete ability to have access to people, and as I've experienced, you can have people pass around a piece of information that's not true on Twitter and it can grow exponentially," she explained. "I think Jeopardy! was a perfect example of all the things that can go wrong in terms of social media and the handling by social media of certain information that normally people would know very little about."
'Call Me Kat' star clarifies past statements
Early in Bialik's guest-hosting stint, her past comments on vaccinations began to circulate and caused a bit of an uproar in light of the current push for people to get a COVID vaccine. Bialik shared her views in detail on the subject in order to clear up any misperceptions.
"I never said to not get vaccinated," Bialik remarked. "I absolutely believe vaccines work and have always said that. To me, it's a bit of a manufactured [controversy] and there's not necessarily a change. People delay vaccines for many reasons, and it gets to be personal unless you're making a stance that no one should be vaccinated, which I never did."
Pointing out that her celebrity status makes her more vulnerable to scrutiny, the Jeopardy! star noted that she has a history of being questioned on her personal practices.
"It's an unfortunate aspect of being a public person, and I'm not saying I don't deserve that attention," Bialik said. "The fact is, if you do speak up about anything—you know, people had a lot of problems with me breastfeeding my child after six months. I was asked a lot about that."
Mayim Bialik balances a busy schedule
In addition to manning the Jeopardy! quiz board and starring in her Fox Network sitcom, Bialik recently produced and directed the upcoming film As They Made Us. Voicing her hopes to take on the legendary game show lectern on a permanent basis, the former Blossom star is hoping to soon hear news of her Jeopardy! status.
"It's been a lot," Bialik shared. "I guest-hosted Jeopardy! and that was super awesome, but I was working a full-time job as a sitcom actor, so it wasn't like I was planning on having two jobs, as I do. At this point, I only know through the end of this Jeopardy! season what I do, and hopefully I'll find out at some point what happens next. But yeah, it's been very surreal."