Mayim Bialik and Ken Jennings Fill in as Jeopardy Hosts for Remainder of 2021
Weeks after the exit of 'Jeopardy' producer Mike Richards, actor Mayim Bialik and former contestant Ken Jennings will fill in as co-hosts for the remainder of 2021. However, the search is still on for a full-time host.
Jeopardy is one of TV's most iconic game shows. The show's success is attributed to its charismatic and quick-witted host Alex Trebek. Trebek served as Jeopardy's host from 1984 until his death in November 2020. Following Trebek's death, producers continue their search for a permanent host. With the show's 38th season in production, producers announced two guest hosts to fill in temporarily.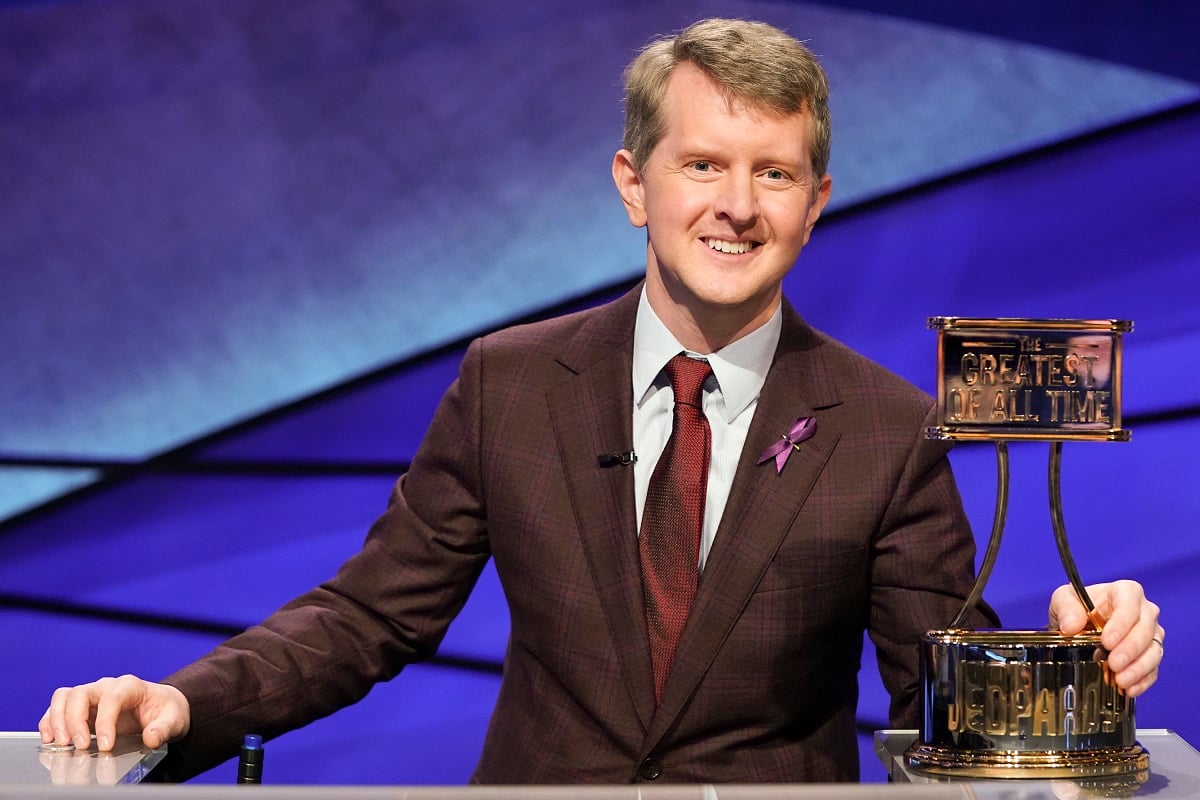 Mayim Bialik and Ken Jennings will share 'Jeopardy' co-hosting duties for rest of 2021
Throughout most of 2021, Jeopardy featured celebrity guest hosts, including Aaron Rodgers, Anderson Cooper, and LeVar Burton. This proved to be a hit with viewers who got to judge the celeb's hosting skills. For the show's new season, producers are bringing back two of their famous Jeopardy guest hosts.
According to Vareity.com, actor Mayim Bialik and former Jeopardy contestant Ken Jennings will be the game's co-host for the remainder of 2021. Bialik's hosting duties on Sept. 20 and run until November 5. Jennings will then take over, but he and Bialik will switch off to accommodate their busy schedules.
Jeopardy viewers got a dose of Bialik and Jenning's hosting capabilities earlier this year. From January 11 to February 19, Jennings served as Jeopardy's first guest host. Bialik's turn as the guest host came on May 31 and ran until June 11.
Mike Richards' scandal put a damper on original 'Jeopardy' hosting plans
Jeopardy originally had a different plan when it came to their new host. In August 2021, Jeopardy's executive producer Mike Richards and Bialik were announced as the new co-hosts. Richards would host the daily version of the game show, while Bialik would do spinoffs and primetime specials.
However, the plan for Richards to be a full-time host came to a screeching halt. As reported by Variety.com, Richards found himself in a scandal due to his past. Richards' insensitive comments from an old podcast interview resurfaced as did a discrimination lawsuit from his days on The Price Is Right. Richards was currently filming new Jeopardy episodes when the scandal broke. Due to the allegations, Richards stepped down as host and was later fired as executive producer.
'Jeopardy' still searching for a full-time host
It seems unlikely Bialik or Jennings' temporary hosting will turn into a permanent gig. Bialik is preparing to film season two of her Fox sitcom Call Me Kat. Meanwhile, Jennings will be busy with double game show duty. Aside from Jeopardy, he's also a trivia expert on the Game Show Network program Master Minds.
With Bialik and Jennings' hosting duties being short-term, it's up to Jeopardy producers to find a full-time host for next year. Will they pick another celebrity from their previous guest host lineup? Or will they choose someone new? Whoever the person is, they'll have big shoes to fill in, replacing Trebek.