Mayim Bialik Wrote Her Film 'As They Made Us' With This 'Big Bang Theory' Alum in Mind for a Role
Mayim Bialik wrote and directed the film 'As They Made Us' and commented on her all-star cast that includes a former 'Big Bang Theory' co-star.
Mayim Bialik is still alternating guest hosting duties with Ken Jennings on Jeopardy!, though she has plenty of other projects in the works. Recently directing her first feature film As They Made Us, Bialik also wrote the script and admitted she thought of her formerThe Big Bang Theory co-star when she fleshed out a specific character.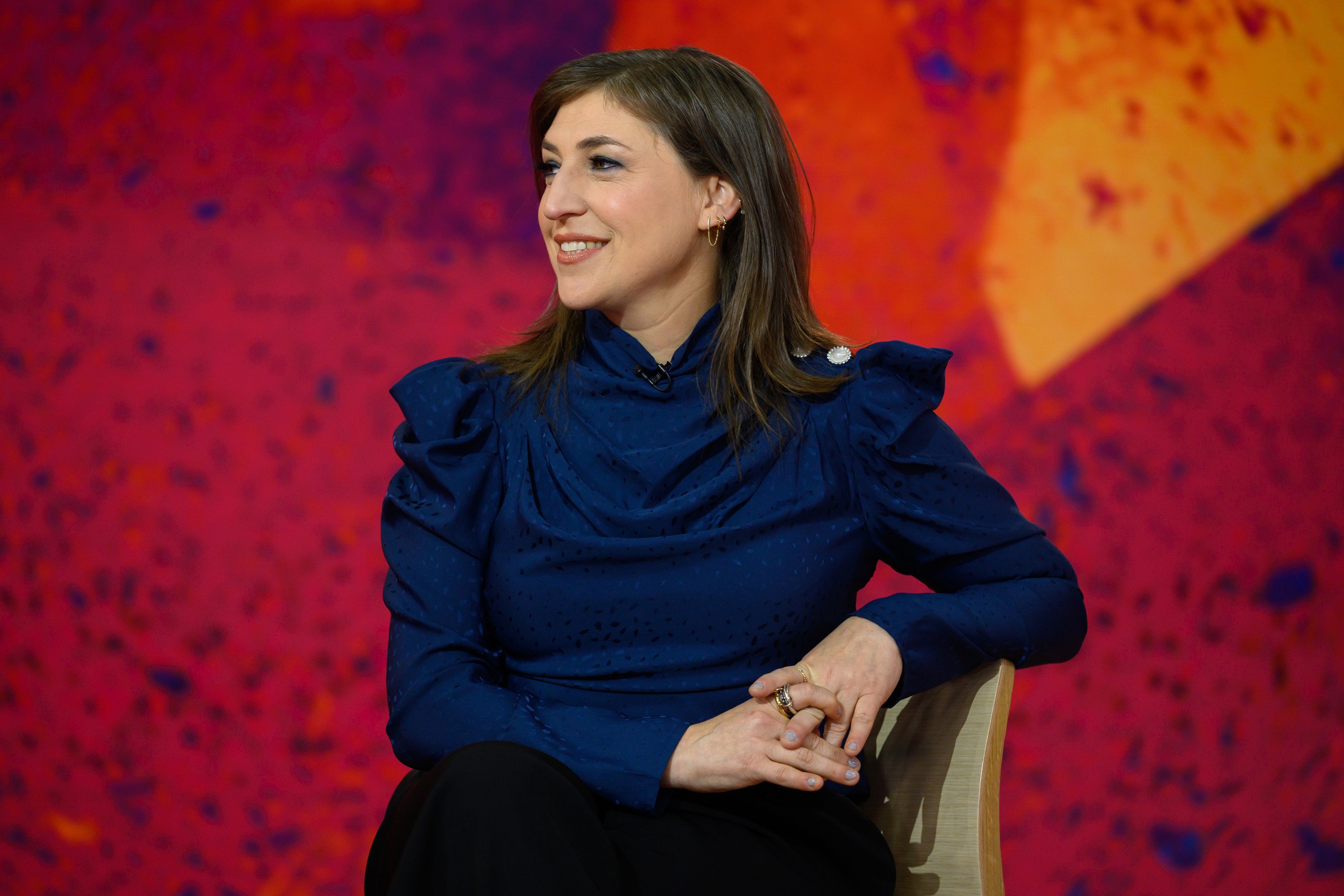 'As They Made Us' highlights family relationships
As They Made Us was released in theaters and on streaming services on April 8. The story centers on Abigail (Dianna Agron), a divorced mother of two, who is trying to handle her family's complex dynamics while caring for her ailing father (Dustin Hoffman). Abigail's estranged brother (Simon Helberg) has broken off contact with the family due to their mother's (Candice Bergen) highly abrasive personality.
Coming to terms with the dysfunction in her family, Abigail attempts to heal the rift between her brother and parents before her dad passes away. Loosely based on her own family of origin, Bialik commented on how the film's cast members gave stellar performances.
"This is an unbelievable cast, each of them individually, but then also as a family," Bialik told Variety. "I just love so much how they function together, and how they didn't function, as the roles required."
Mayim Bialik considers herself 'Simon Helberg's biggest fan'
Bialik expressed her gratitude for her former TBBT co-star taking on the character of Nathan, knowing how Helberg would nail the role.
"It was very, very special to work with Simon," Bialik said. "I basically wrote with him in mind, but I never thought he would do this movie. It also was very important to have someone who knew me when my father passed away, who knew my family, and it felt like having a friend there."
Though the Jeopardy! guest host knew she had her work cut out for herself calling the shots for two Hollywood heavyweights in Hoffman and Bergen, Bialik was most apprehensive giving Helberg direction.
"I would say I'm Simon Helberg's biggest fan," Bialik told the Daily Beast. "It was a bigger challenge than even directing Dustin or Candice or Dianna, because this is someone who I looked up to so much and who inspired me for the decade that he and I worked together on Big Bang, and now I have to turn around and try and approach him as his director."
Calling 'Action!' was new for Mayim Bialik
Bialik is no stranger to show business. Starring on the big screen as a child actor in the film Beaches and later on TV in NBC's sitcom Blossom, Bialik's transition to directing had her tackling some new tasks.
"I was extremely nervous – I was terrified," she admitted to Variety. "And it literally didn't even occur to me that I'm the one who has to yell, 'Action.' I remember there was this notion of like, 'How do I want to say it?' There was this definite notion of being terrified for at least the first week."
Bialik leaned on some tips from fellow directors to help her stay on her toes throughout the filmmaking process.
"I spoke to the director Eliza Hittman (Never Rarely Sometimes Always)," she remarked. "She told me let no one in the edit bay who's a producer, except me, and that was really good advice. I used David Mamet's book on directing as sort of my guide. I had a wrote down my favorite quotes and posted them on the clipboard that I'd take to set and I would literally touch the book every morning before I'd leave the hotel room."
As They Made Us is now playing in theaters and on streaming services.