Why McDonald's Isn't BTS' Biggest Partnership
Hot off the heels of McDonald's' partnerships with Travis Scott and J Balvin, this fast-food chain announced the BTS Meal, created in part with the award-winning boy band, BTS. However, this wouldn't be BTS' first time working with one of the world's biggest brands.
Here's what we know about some of BTS' other brand deals.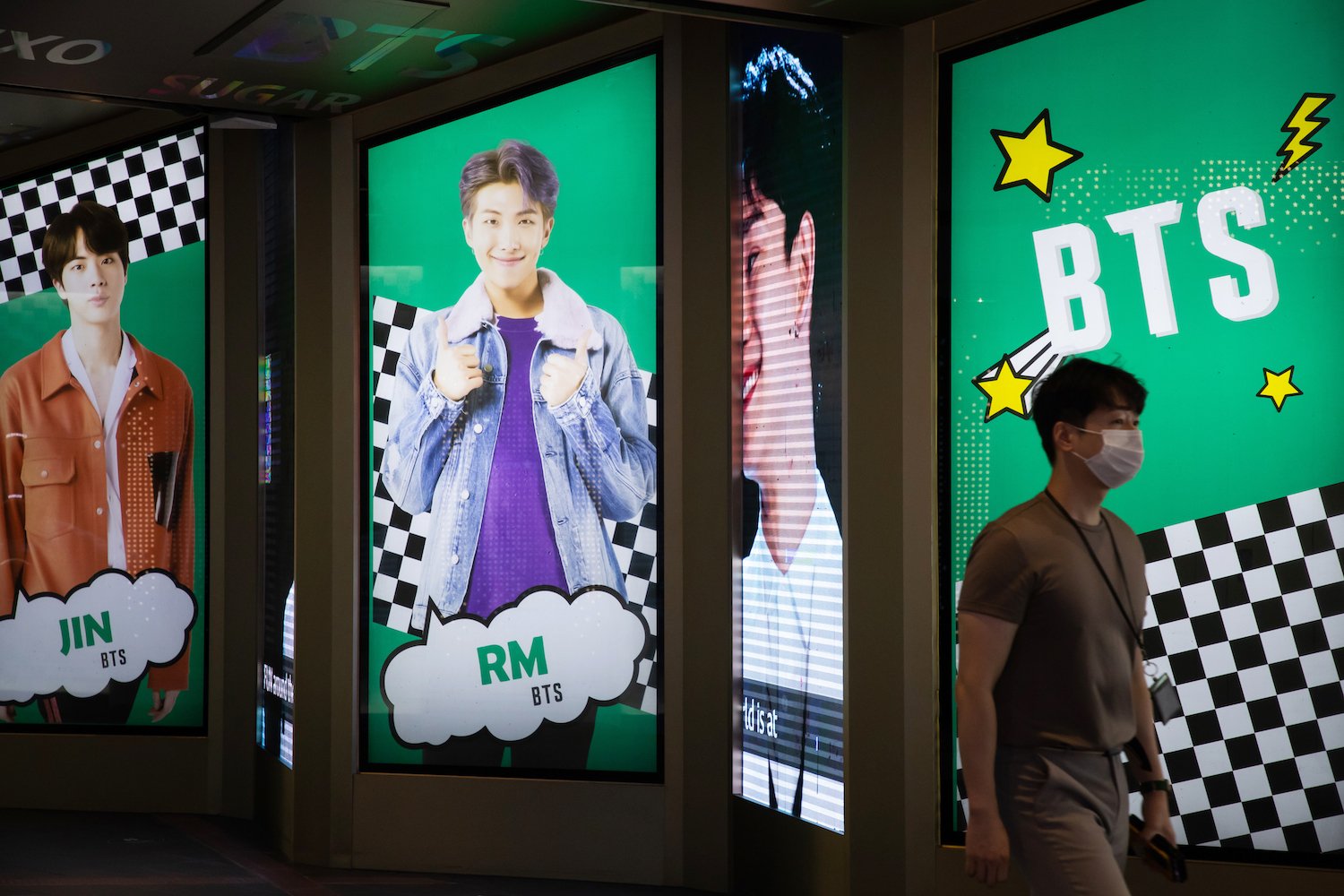 BTS recently partnered with McDonald's
They're Grammy-nominated, chart-topping artists. Now, BTS is collaborating with one of the world's biggest fast-food chains — McDonald's. In 2021, the group announced that they'd have their own meal with the company, available for fans to purchase across the globe.
The BTS meal wouldn't be McDonald's first time partnering with a celebrity, as the fast-food chain released the Travis Scott meal in 2020. This also wouldn't be BTS' first time partnering with one of the world's biggest companies. In the past, they worked with The Coca-Cola Company, Samsung, and even Starbucks.
RELATED: Is Jungkook the Last BTS Member to Create a Solo Song? Here's What We Know About 'Still With You' and the Mixtapes of These K-Pop Idols
McDonald's isn't the only food chain that worked with this boy band
In 2020, BTS created the "Be the Brightest Stars" campaign with Starbucks, encouraging positivity for young people in South Korea and around the world. This came with a few new mugs and purple-themed treats, sold at select Starbucks locations.
J-Hope is an unapologetic fan of Sprite. In the past, BTS worked with The Coca-Cola Company, collaborating for the global campaign titled "Turn up your rhythm." This came with new Coke bottles, each featuring a picture of the BTS members.
BTS became brand ambassadors for Samsung, even having their own products, created in conjunction with the tech company. They worked with Hyundai, advertising the car company's newest models. Because of their love for fashion, this boy band also worked with clothing brands like FILA. Recently, BTS became the brand ambassador for Louis Vuitton.
RELATED: Jimin From BTS Finally Puts the 'Dumpling Incident,' Mentioned During 'The Late Late Show With James Corden,' to Rest
What is included in BTS' McDonald's meal?
Now, fans can try some of these idols' favorite foods. The BTS Meal available globally starting from May 26th, 2021, although some of the details surrounding this release are still a mystery.
With other product partnerships, fans got BTS "photocards" of the members. However, McDonald's did not confirm whether little perks for ARMYs would be a part of their meal in the initial statement. 
According to a statement from Alistair Macrow, McDonald's Global Chief Marketing Officer, "The band's signature order includes a 10 or 9-piece Chicken McNuggets (depending on your market), medium World Famous Fries, a medium drink, and two dipping sauces – Sweet Chili and Cajun – inspired by recipes from McDonald's South Korea."
The "Life Goes On" music video by BTS is now available for streaming on YouTube. The K-pop group's deluxe album, titled Be, is available on Spotify, Apple Music, and most major streaming platforms.