MCU: 2020 Will Be the First Year in Over a Decade Without a Single Marvel Studios Movie
Marvel Studios was always going to change its strategy after Avengers: Endgame. After all, the next few years will feature nearly as many Marvel-produced Disney+ series as movies. But in the wake of the coronavirus (COVID-19) pandemic, the Marvel Cinematic Universe (MCU) is hitting a speed bump no one could have predicted in 2020.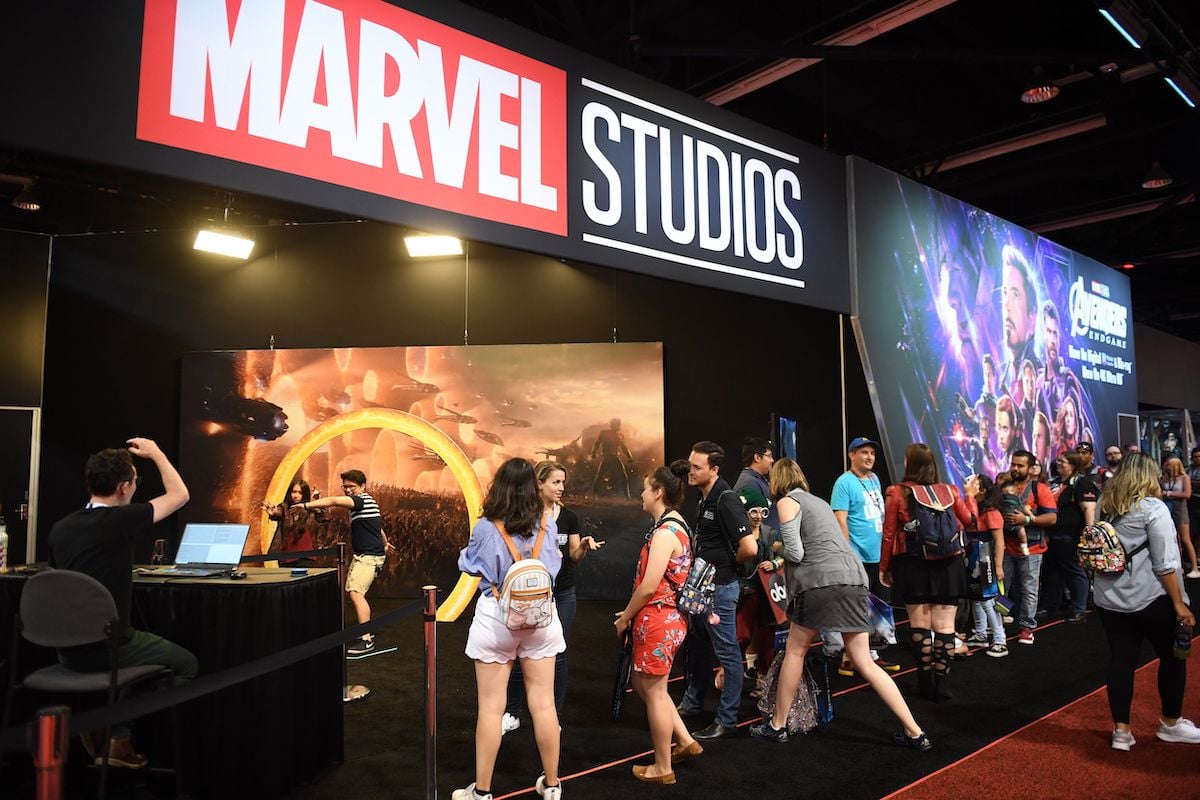 The MCU faces a crossroads after 'Avengers: Endgame'
For more than 10 years, Robert Downey Jr.'s Iron Man and Chris Evans' Captain America led the MCU. While the two Avengers leaders were not featured in every movie, they were the dual faces of the franchise. Avengers: Endgame resolved the lingering threat of Thanos (Josh Brolin) and the Infinity Stones as well as provided Iron Man and Cap with perfect exits.
As such, Phase 4 of the MCU sees the in-universe world adjust to a new way of life. Half the universe already spent five years snapped from existence. Now existing heroes such as Captain Marvel (Brie Larson) and Doctor Strange (Benedict Cumberbatch) will likely need to band together with new additions like Shang-Chi (Simu Liu) and She-Hulk (Tatiana Maslany).
'Black Widow' has been delayed until May 2021
After Spider-Man: Far From Home's July 2019 release, Black Widow was set to kick off Phase 4 in May 2020. Scarlett Johansson's popular hero finally gets the chance to carry her own movie, which inducts Oscar nominee Florence Pugh into the MCU. But the pandemic has continually led the movie to be pushed further down on the schedule.
Now Marvel announced Black Widow will arrive on May 7, 2021, instead of its previous Nov. 6, 2020 date. Shang-Chi and the Legend of the Ten Rings moves from that May 2021 date to July 9, 2021. And Eternals jumps from Feb. 12, 2021 to Nov. 5, 2021.
Now MCU fans will go almost two whole years between movies
Although the ongoing public health crisis takes precedence, the news is undoubtedly disappointing to MCU fans. Moreover, Black Widow's move to 2021 marks the longest the MCU has gone without a theatrical release since 2010. By its release, nearly two years will have passed with no MCU movie.
After 2008's Iron Man and The Incredible Hulk, Marvel Studios sat out 2009 to develop 2010's Iron Man 2 and the rest of Phase 1. Every year since 2010, the MCU has released anywhere from one to three movies. With the new Phase 4 line-up, Marvel will release four films each year in 2021 and 2022.