MCU: A Throwaway Joke Teases that Vampires Already Exist in the Movies
Slowly but surely, every bit of the Marvel Comics universe is making its way to the big screen. Phase 1 established the Avengers, Phase 2 leaned into the cosmic side of things, and Phase 3 tied in the mystical and supernatural. So make no mistake: vampires are well on their way to the Marvel Cinematic Universe. In fact, they might already exist in the MCU.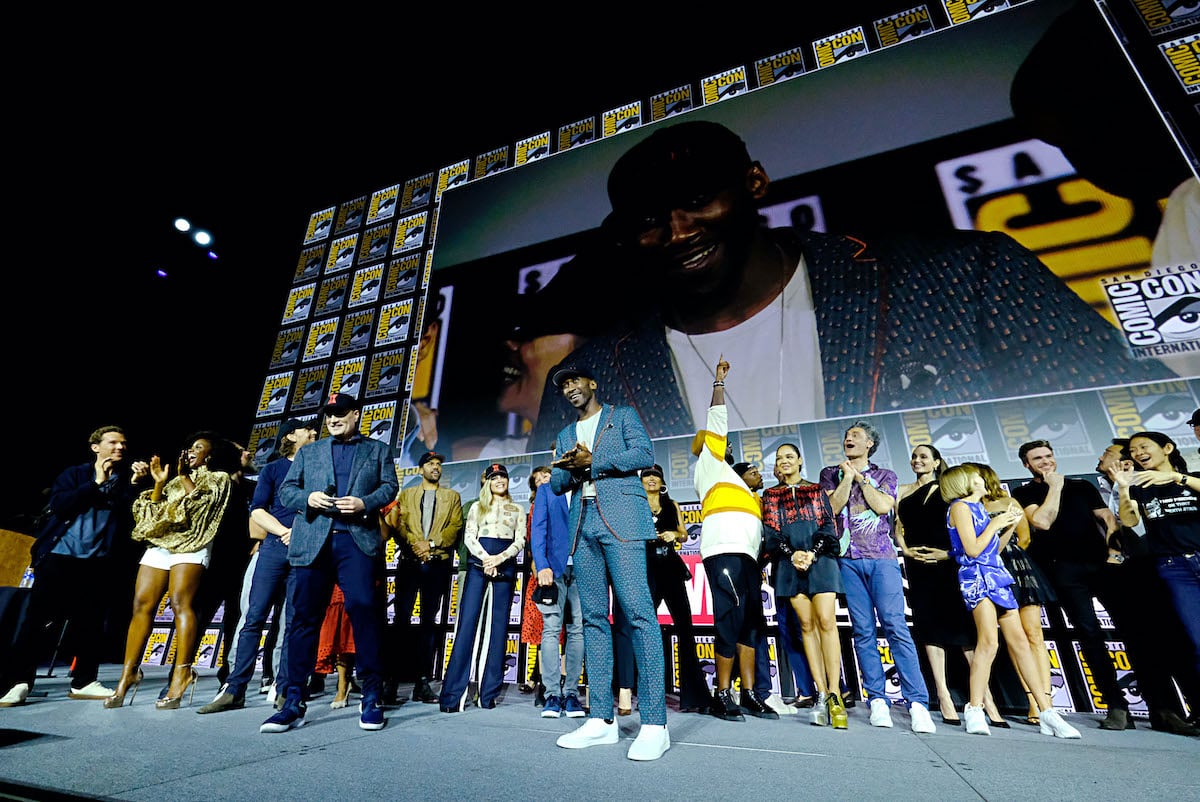 Mahershala Ali will star as the MCU version of vampire hunter Blade
Of course, fans already know Marvel Studios has tapped two-time Oscar winner Mahershala Ali to star in a Blade reboot. That character — famously played by Wesley Snipes from 1998 to 2004 — is the day-walking human/vampire hybrid whose mission is eradicating vampires. So clearly the blood-sucking undead will be part of the MCU at least by then.
At this point, Marvel hasn't announced an official release date for Blade. But the film will likely hit theaters in 2023, shortly after Phase 4 has concluded. That gives Marvel a lot of time to gradually build up to the introduction of horror creatures like vampires, werewolves, and the like. In fact, a Phase 3 release dropped an early tease that vampires are already out there.
The movies have technically already acknowledged vampires on screen
By all accounts, MCU fans might not get their first on-screen vampire until Phase 5. Yet, because Marvel is known for planning so far in advance, the company is already seeding the reveal of vampires. As pointed out by Screen Rant, the blood-sucking creatures received a direct name-drop in none other than 2017's Thor: Ragnarok.
The line in question comes from Korg (voiced by director Taika Waititi). During a scene in which Thor is selecting weapon for his arena battle against — unbeknownst to him — the Hulk, Korg points out a three-pronged spear. When Thor rejects it, Korg concedes that it's "not really useful unless you're fighting off three vampires that were huddled together."
On its face, this line plays like another MCU-style joke. The franchise is known for dropping unexpected pop culture references. But perhaps this misdirect is the point of the line. One can't help but wonder if Marvel also viewed the moment as a nod to where the series would go. After all, Marvel Studios reportedly reclaimed the Blade movie rights back in 2012.
'Morbius' and 'Blade' could set the stage for more Marvel horror
Adding fuel to the notion that vampires already exist, Sony's Morbius movie sees Jared Leto play the Marvel anti-hero. In the film, Leto's Michael Morbius attempts to cure himself of a rare blood disease. But his efforts instead leave him with a form of vampirism. While Morbius isn't explicitly in the MCU, the Sony movies are increasingly connected to Marvel Studios'.
Morbius coupled with Blade makes a solid case that vampires perhaps have been living in the shadows all along. The previous Blade movies lean on the idea of a secret society of vampires. So MCU fans should expect something similar to emerge in the coming years. The big question is if Morbius and Blade will face off as they have done so often in the pages of Marvel Comics.