MCU: Instead of 'Black Panther 2,' Marvel Should Show a Different Side of Wakanda
After raising the stakes with Avengers: Endgame, the Marvel Cinematic Universe (MCU) could use a bit of time to refresh. Due to the coronavirus (COVID-19) pandemic, the MCU is taking an unplanned break, as 2020 is the first year in over 11 years with no new MCU movies. Now fans hope Marvel takes this time to finesse its upcoming movies, especially Black Panther 2.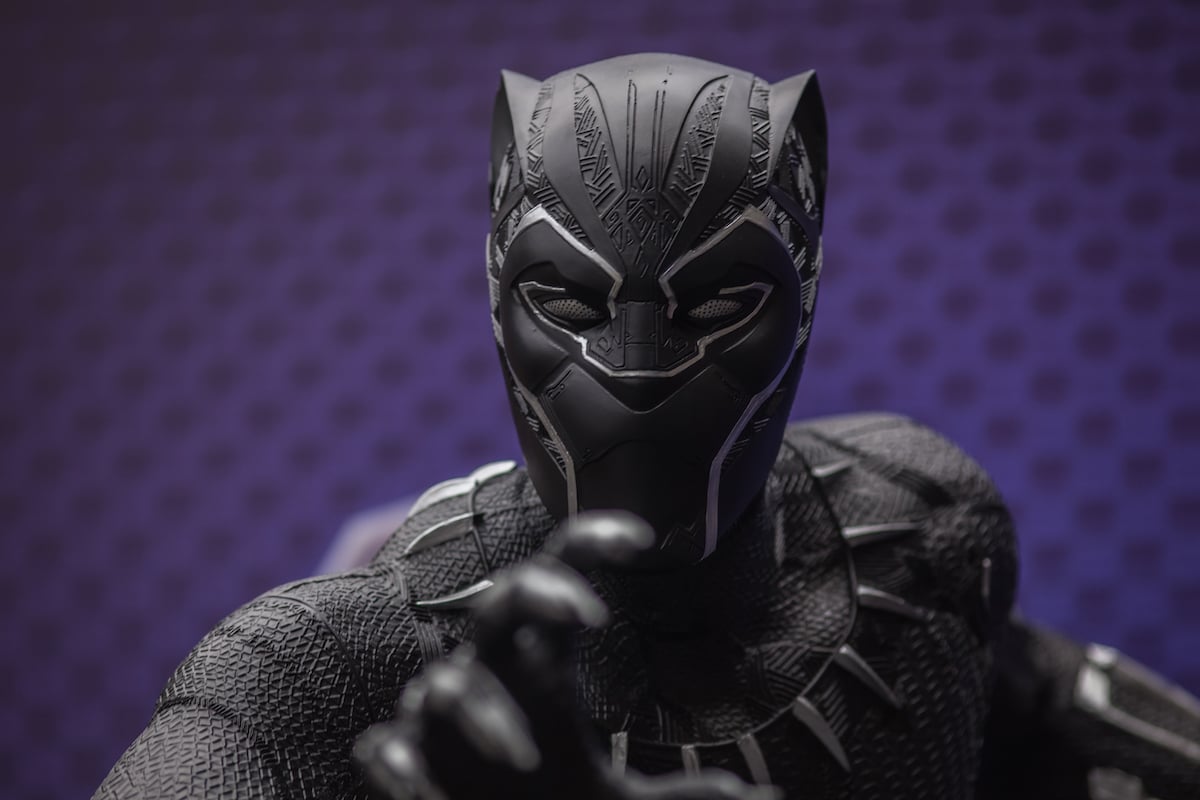 Marvel Studios has paused development on 'Black Panther 2'
Released in February 2018, Black Panther was a cultural phenomenon and one of the MCU's highest-grossing movies. And prior to the tragic passing of star Chadwick Boseman, Black Panther 2 was on target for a May 6, 2022 release. The actor succumbed to a four-year battle with cancer in August 2020 at just 43 years old.
Following Boseman's death, Marvel Studios decided to take time to honor the actor's memory before moving forward on the franchise. So the future of Black Panther 2 is very much in doubt, with fans speculating how the MCU should handle Boseman's King T'Challa. But with Black Widow stepping outside the current timeline, could that approach work here?
RELATED: Why Robert Downey Jr. Believes 'Black Panther' Is the MCU's 'Crowning Achievement'
Could the film possibly take place between 'Avengers' movies?
As fans already know, Black Widow will follow Scarlett Johansson's character in between the events of Captain America: Civil War and Avengers: Infinity War. During this period, Black Widow is seemingly a fugitive from the law. Prior to her re-emergence, she ultimately winds up on the run with Steve Rogers (Chris Evans) and the Secret Avengers.
To that same effect, Black Panther 2 could follow up on the events of Avengers: Infinity War. In the final moments of that film, T'Challa is among those characters who disappear after Thanos' fateful snap. A set during this time could address how the nation of Wakanda persists with its king, mirroring the Black Panther franchise itself.
But there's one big issue standing in the way of Marvel taking this route. The most obvious person to step up as both Wakandan ruler and Black Panther in T'Challa's absence is Shuri (Letitia Wright). But according to Avengers: Endgame, she too perished at Thanos' hand. And without a titular Black Panther at play, the project might need to take another form.
RELATED: 'Black Panther' Actors Chadwick Boseman and Michael B. Jordan Started Out Playing the Same Soap Opera Character
The MCU could shift to a Dora Millaje spinoff in the meantime
Without Shuri to take the lead, Black Panther 2 probably wouldn't work. The MCU is unlikely to want to complicate matters with another character — such as Winston Duke's M'Baku — taking the throne. But Marvel could take a different approach to keep the nation of Wakanda an active part of the MCU while it decides how to address T'Challa.
According to Variety, Black Panther director Ryan Coogler is open to a female-led spinoff focused on the women of Wakanda. With both T'Challa and Shuri gone after Avengers: Infinity War, the nation has no heirs. So the Wakandan national guard, the Dora Millaje, could rise up to address any rising threats in the meantime. And in doing so, the franchise takes a break.
After all, Danai Gurira's Okoye is already seen working alongside the Avengers in Avengers: Endgame. As one of Black Panther's breakout characters, Gurira — and other Black Panther actors, such as Lupita Nyong'o and Angela Bassett — could easily lead a spinoff movie or Disney+ series that directly addresses what happens while Wakanda is essentially leader-less.