MCU Deadpool Rumor: Marvel Won't Let Ryan Reynolds Appear in 'Spider-Man 3'
Much like the future of the X-Men, no one knows just yet exactly what will become of Ryan Reynolds' Deadpool. By all accounts, the actor will reprise the role in the Marvel Cinematic Universe. But a new report indicates Reynolds and Marvel Studios can't agree on whether Deadpool should share the screen with the friendly neighborhood Spider-Man.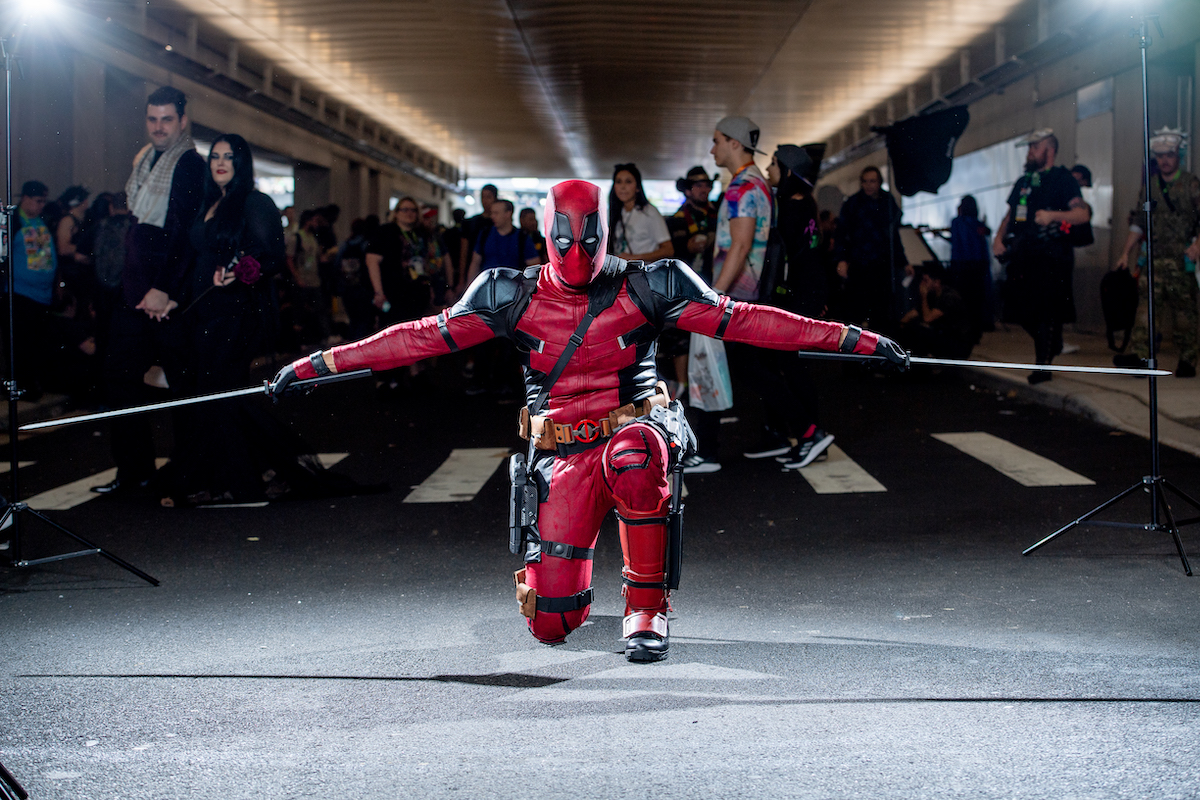 Ryan Reynolds is ready to take Deadpool into the MCU soon
From the beginning, Reynolds has been enthusiastic about bringing Deadpool into the MCU. Until Disney finalized its acquisition of Fox, the Merc with the Mouth — along with all other Marvel mutants — was siloed off in his own cinematic universe.
To be fair, both Deadpool movies really exist as their own continuity outside of all other X-Men movies. Thankfully, that makes a transition into the MCU fairly straightforward. Without any plot limitations needed to explain Deadpool's arrival in the MCU, literally anything could happen.
Reynolds helped develop and produce both Deadpool movies. So he carries a long-term devotion to and involvement with the character's movies. He has even reportedly pitched his own ideas for Deadpool's MCU debut. Yet, the issue of creative control might be delaying Deadpool's introduction.
Marvel Studios is less than eager about rushing into anything
This isn't the first we've heard about behind-the-scenes drama at Marvel Studios mucking up Deadpool's movie career. Deadpool co-creator Rob Liefeld has been very vocal about the studio's hesitation regarding the character. And now, it seems, Reynolds and Marvel are at another impasse.
According to We Got This Covered, Reynolds wants to appear opposite Tom Holland in the upcoming Spider-Man 3. While the report claims Marvel wants Deadpool and Spider-Man to connect eventually, the idea was that this would take place a few movies down the line. However, Reynolds is pushing to get his character into the MCU as soon as possible.
In the comics, the dynamic between the two heroes is a fan favorite. So it's inevitable that Holland and Reynolds will bring that to the screen. Marvel Studios, however, reportedly believes Spider-Man 3 is already too packed with to squeeze in cameo for Reynolds.
'Spider-Man 3' probably does have a lot of ground to cover, however
Of course, the WGTC report should be considered a rumor for now. That being said, it does seem like Marvel Studios is being overly cautious about how to bring the R-rated tone of Deadpool into the family-friendly MCU. And it's very possible the studio and Reynolds are coming into conflict about exactly how to marry the two.
Due to the coronavirus (COVID-19) pandemic, Marvel pushed Spider-Man 3 to a November 2021 release date. Judging by how Spider-Man: Far From Home ended, the movie likely has a lot of story to get through. Perhaps before Spider-Man 3 is released, Marvel can put a Deadpool plan into action. A cameo from Reynolds would be perfect for a mid-credits scene, after all.