MCU Fans Are Heartbroken Over Clark Gregg and Jennifer Grey's Split
Celebrity couples are a dime a dozen. They're spotted by the paparazzi in a dark corner booth at a restaurant, and then their relationship makes the headlines. Then a few weeks later, they make the headlines again–because they're Splitsville.
Very few of these couples actually build a life together. Clark Gregg and Jennifer Grey were one of the rare Hollywood couples that had a long–and happy–marriage. Just last month, the couple announced that they were divorcing. Fans took it pretty hard. 
Clark Gregg has a long history with the MCU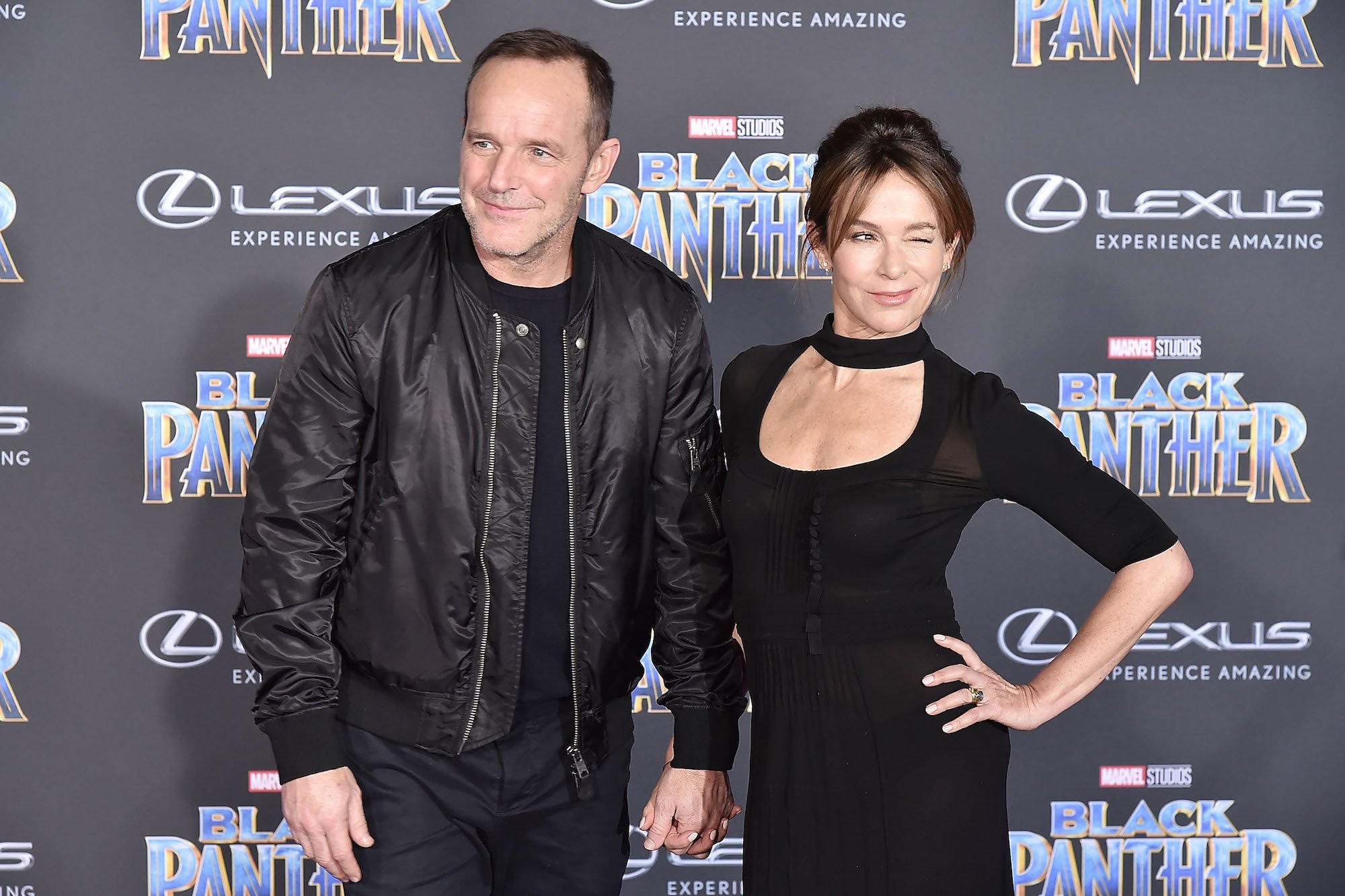 RELATED: Why Marvel Closing Its TV Division Could Be a Good Thing for the MCU
Clark Gregg is known worldwide for his portrayal of the MCU character Agent Phil Coulson. Since Iron Man hits theaters in 2008, Gregg has been a part of this incredible cinematic universe. He was in the films Iron Man, Iron Man 2, Thor, The Avengers, and Captain Marvel. In addition to the MCU movies, he also starred in the TV series Agents of S.H.I.E.L.D. 
Coulson was one of the longest-running characters in the MCU, along with Nick Fury and Happy Hogan. His character endured quite a bit of torture, from his initial death at the hands of Loki to his resurrection with the use of fluids from a Kree corpse. After being brought back to life, he went on to endure six subsequent deaths in Agents of S.H.I.E.L.D. It really seems like the MCU doesn't like this guy too much…
What has Jennifer Grey been doing lately?
RELATED: Jennifer Grey Revealed What 'Terrified' Her While Shooting 'Dirty Dancing'
Although Jennifer Grey has had an impressive acting career, the world will always know her as "Baby" from the romantic film Dirty Dancing. The film was a surprising success, and the world fell in love with Grey and her charming co-star, Patrick Swayze. Dirty Dancing was actually the second film Grey and Swayze had worked on together–they starred in the 1984 action film, Red Dawn. 
In 1987, Grey was secretly dating her co-star from the hit Ferris Bueller's Day Off. She and Matthew Broderick were on vacation in Ireland when they were involved in a horrific car crash. Broderick was driving on the wrong side of the road when he hit a mother and daughter head on in another vehicle. Both were killed in the crash, and Grey has said that the guilt she felt over the accident caused her to step back from acting for a while. 
Recently, the Lionsgate CEO, Jon Feltheimer, has confirmed rumors of a new Dirty Dancing film, according to Deadline. Grey will be an executive producer and have a starring role in the movie. The only thing the movie will be missing is the incredible charm and warmth of the talented Patrick Swayze, who passed away in 2009. 
Why fans are so heartbroken over their recent split
The couple began dating in 2000 and then married the following year in a beautiful ceremony on a Martha's Vineyard beach. It was a star-studded wedding with plenty of celebrity guests including Michael J. Fox and Felicity Huffman. The beach-themed celebration was magical and the couple spent many happy years together. 
It's fairly rare for celebrities to have long marriages in Hollywood. The pressure of an acting career paired with long bouts of time spent away from your spouse make it really difficult to build a strong marriage. Gregg and Grey were an exception to this rule, spending nearly 19 years together. They built strong bonds that will last a lifetime, as will their mutual love for their daughter.
Fans on Reddit are taking the split pretty hard. Unlike most celebrity splits, this one isn't ugly. Neither party has done anything wrong, no one is being accused of cheating, there is no one to blame.
That's probably why it's so hard for the fans–usually we have one person to be angry with. In this case, there are just two really great people who have done their best to make it work, but it just didn't. That's pretty sad.