MCU Fans, Here's Your Chance to See John Krasinski as Captain America; Is He a Better Fit than Chris Evans?
Before Chris Evans was cast, John Krasinski nearly played Captain America in the MCU. Now fans can see what he would have looked like.
Avengers: Endgame got a lot right in tying together "the Infinity Saga." But one of its best elements is how it resolves Captain America's (Chris Evans) story. After watching Steve Rogers evolve into a superhero, Marvel Cinematic Universe (MCU) fans finally saw this soldier rest. But would that journey have been as satisfying with John Krasinski in Evans' place?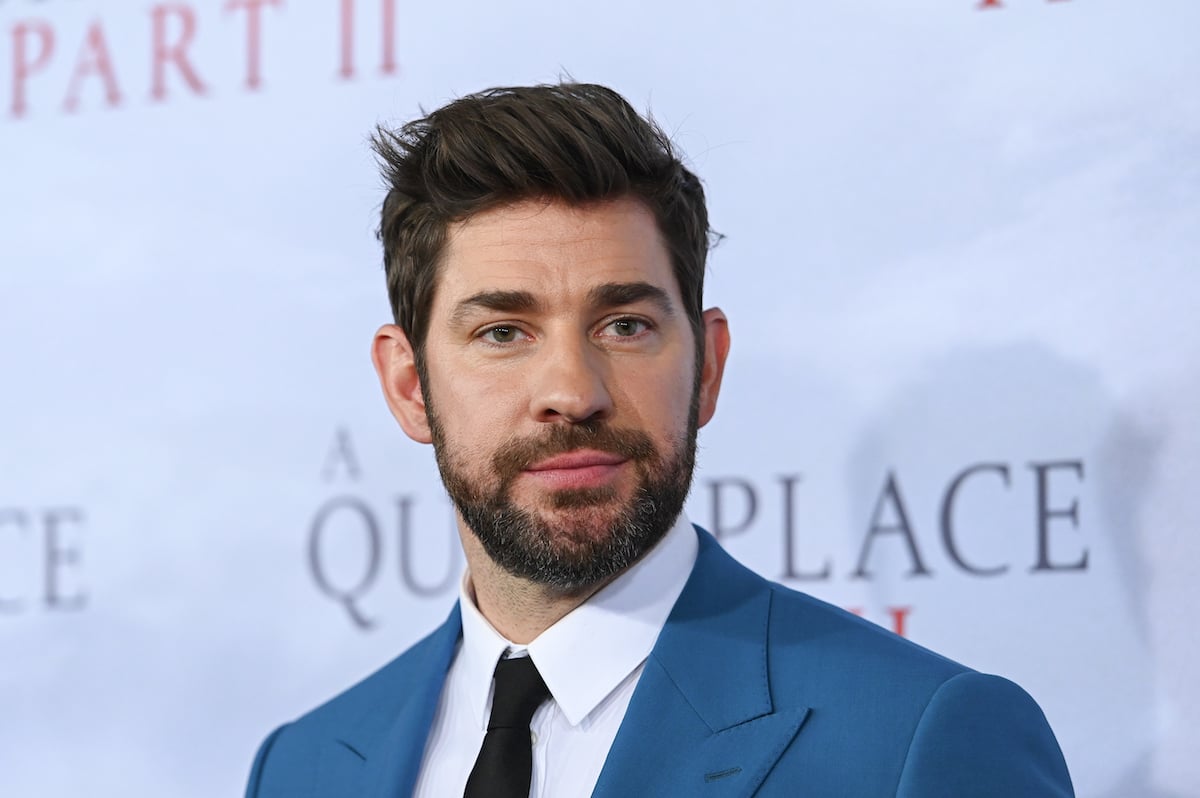 Chris Evans delivered an iconic performance as Steve Rogers
Evans debuted as Steve Rogers aka Captain America in 2011's Captain America: The First Avenger. He then went on to star in six more MCU movies, not counting cameos. And the character's journey took him from being a scrawny Brooklyn kid beaten up in a back alley to leading a legion of heroes in battle against Thanos (Josh Brolin) and his intergalactic army.
It's wild to think that Evans almost never took the role. In fact, he turned down the opportunity to test for Captain America several times before giving in. After all, he'd already played Marvel superhero The Human Torch in the 2000s Fantastic Four movies. Thankfully, Marvel's instincts were right on the money. Now it's hard to imagine anyone else carrying the shield.
But John Krasinski almost played Captain America in the MCU
But Evans almost lost the role to John Krasinski. This was well before establishing himself as a big-screen leading man in A Quiet Place. Krasinski was still best known as Jim from The Office. Though he might not seem like the obvious choice for Captain America, Krasinski has a certain everyman quality that could have worked in the MCU.
Now fans who still can't picture Krasinski leading the Avengers don't have to imagine. YouTuber Shamook just posted a video using deepfake technology that inserts Krasinski into the MCU. In two and a half minutes, the footage covers many of Evans' key MCU scenes with Krasinski in his place. Fans will have to decide for themselves which Cap is better.
Rumors have long suggested Krasinski could join the MCU soon
It may seem like Krasinski missed his chance to play an MCU superhero. But if internet rumors are any indication, he still get the opportunity. Persistent speculation has pegged the actor as a natural fit for Reed Richards aka Mr. Fantastic. Following Disney's acquisition of Fox, fans expect Marvel will integrate the Fantastic Four sooner rather than later.
But the more intriguing rumor is that Krasinski could wind up playing an alternate version of Captain America. After all, the MCU is set to introduce the multiverse soon. And some reports claim Marvel could use this device to recast big stars like Tom Cruise as beloved heroes. Cruise nearly played Iron Man, and likewise, Krasinski could get another shot at creating his Cap.