MCU Fans Want Leonardo DiCaprio to Play Uncle Ben in a Spider-Man Flashback
The Marvel Cinematic Universe has a very dedicated fan base, but that dedicated fan base comes with some strong opinions about how the MCU should make their next move. Whether they're insisting that unknown actors be given more screen time or that one of their favorite actors make an appearance, casting is a place where fans frequently weigh in. 
Often, these speculations are just fun games of what-if, but sometimes fans either correctly predict or actually influence the casting decisions. Where does that leave fans who are hoping to see Leonardo DiCaprio in the MCU?
The MCU has hosted plenty of A-list stars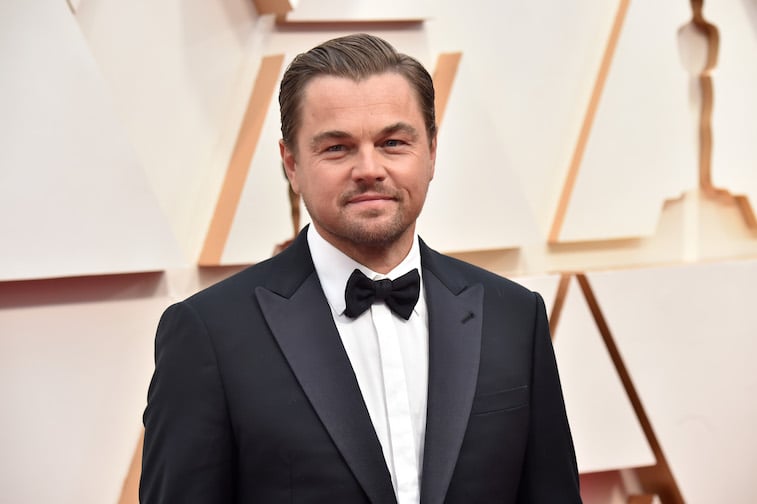 The MCU hosts a vast expanse of films and television shows spanning over a decade. That has left plenty of opportunity for A-list casting decisions.
Some of the big name stars who have had substantial parts include Robert Downey Jr. (who has appeared in nine films), Chris Evans (who has eight appearances), Samuel L. Jackson (who also has eight appearances), Scarlett Johansson (who has seven appearances), Gwyneth Paltrow (who also has seven appearances), and Don Cheadle (who has six appearances). 
There are also plenty of A-listers who have smaller parts in the MCU. Jake Gyllenhaal, for example, appeared in Spider-Man: Far From Home. Jude Law was in Captain Marvel. Michelle Pfeiffer appeared in Ant-Man and the Wasp and Endgame. It's clear that the MCU offers a wide range of roles that invite some of Hollywood's most famous to take a turn. 
Fans want to see Leonardo DiCaprio in the MCU
Leonardo DiCaprio has had a very successful acting career. He got his start as a child actor in the late 70s and early 80s and soon turned to larger roles. Even from his early days, he established himself as a serious actor who was able to take on emotional parts.
His guest role on Growing Pains really boosted his name recognition and led to breakthrough roles like those in What's Eating Gilbert Grape? and This Boy's Life. 
By the mid-1990s, DiCaprio had achieved full heartthrob status, which was solidified by his appearance in tear-jerkers like Romeo + Juliet and Titanic. As he aged out of teenage parts, his roles matured as well. He gained critical acclaim for roles in films like The Wolf of Wall Street and Blood Diamond, solidly staking his reputation on dramatic parts that required a serious commitment.
His gritty performance in The Revenant finally earned him an elusive Oscar, and his work is still well underway with films like Killers of the Flower Moon and The Black Hand in pre-production and the chance to play Theodore Roosevelt in an upcoming biopic from Martin Scorsese announced. 
Fans envision DiCaprio in an MCU flashback 
A Reddit thread discussing what MCU role might best fit the talented DiCaprio landed on a decision: he should appear in a flashback. Fans recognized that there would be limits to just what DiCaprio could commit to.
"I doubt you'd get somebody like Leo tied down to multiple films," one commenter observed. This limitation on his availability also places limitations on which character he might portray. 
"Leonardo DiCaprio would mostly only want to play one off characters, which leaves mostly mentors who die and villains," one commenter concluded.
This led to a discussion of how DiCaprio might be excellent in the role of Uncle Ben as a flashback: "How cool could a one-off flashback of him as Uncle Ben be? Have him give Peter a talk on doing the right thing." 
"Could be on par with Black Panther's 'No tears for me?' moment," one fan mused.
This draws comparisons to Sterling K. Brown's brief appearance in Black Panther as Killmonger's father in a dream sequence. Perhaps DiCaprio could also bring this kind of dramatic impact — and star status — to a future Spider-man scene.