MCU: Jennifer Lawrence Accidentally Convinced Amanda Seyfried to Pass on a Major Role; 'I Think About It Often'
Without Robert Downey Jr., Iron Man might not have worked at all. Likewise, although it doesn't always make financial sense, casting has long been a key asset for the Marvel Cinematic Universe. The franchise has attracted some incredible names over the years. Yet, some actors — such as Mamma Mia star Amanda Seyfried — actively choose not to join the MCU.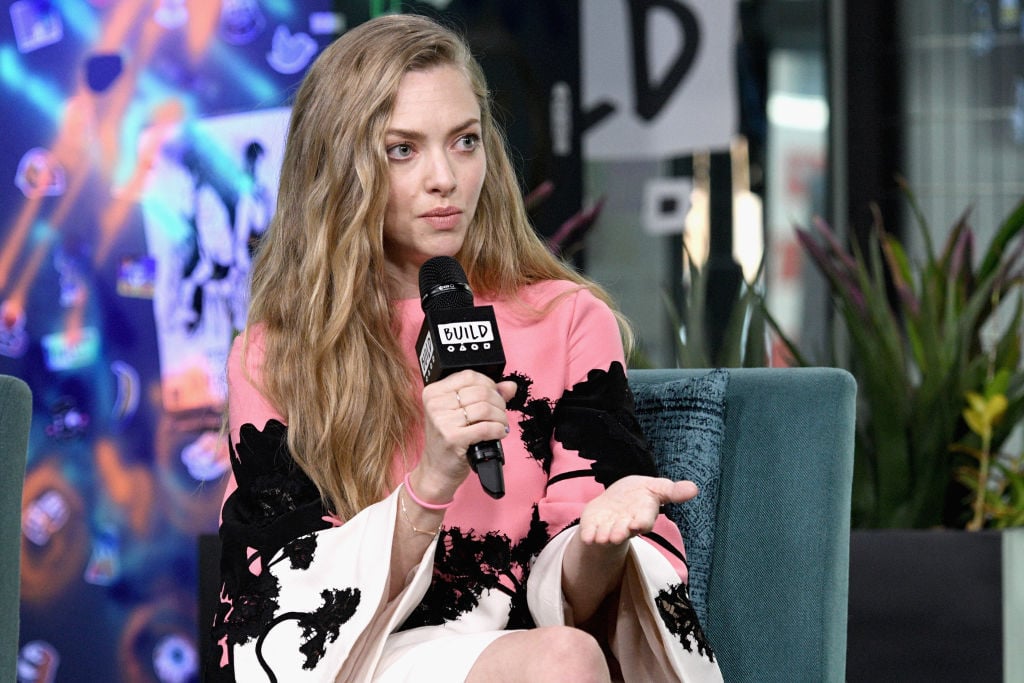 Lots of stars have nearly missed out on Marvel movie roles
So many actors have earned fortunes and enjoyed career boosts from playing Marvel superheroes. Downey's own career was revived in spectacular fashion once he agreed to play Tony Stark. And other stars like Chris Evans, Chris Hemsworth, and Chris Pratt have exploded into leading men, thanks to their MCU roles.
But as much as fans enjoy the actors who populate the series, they also love to discover who nearly made it into the Marvel playground. Perhaps one of the most famous example is John Krasinski's near-miss with the role of Captain America. But his story is only the beginning of a long line of worthy stars who almost landed an MCU gig.
RELATED: Wait, Did the Marvel Cinematic Universe Just Adopt 2015's Fox's Failed 'Fantastic Four' Reboot?
But Amanda Seyfried has a particularly interesting story
For instance, Seyfried — known for Mean Girls, among other films — recently shared that she was up for a key role in the MCU and decided not to take it. The actress was in line to play Gamora in writer/director James Gunn's Guardians fo the Galaxy. As Seyfried told ComicBook.com, she had heard enough horror stories about working on a superhero movie.
I think about it often. I'm not really a Marvel movie watcher, which is, I think, why I was just like, "Ah, I don't wanna be green. It's just so much work." I remember Jennifer Lawrence talking about once, how long it took her to get blue. And I was like, "That seems like hell on earth," because then you get to set and you're only there for a couple hours, and then you have to take everything off. And that was literally the reason.
Seyfried isn't the only actor less than enthused by the prospect of a strenuous make-up process. After all, that's precisely why Hugo Weaving never returned to the MCU as Red Skull after Captain America: The First Avenger. It all worked out in the end though. Zoe Saldana, of course, went on to play Gamora and very much made the role her own.
RELATED: MCU Fans Won't Believe Which Hero Has Earned the Title of Most Valuable Avenger
The actress could still take on any number of Phase 4 MCU roles
Just because Seyfried missed her shot to join the MCU doesn't mean she won't get another opportunity. Going back to Krasinski for a second, The Office alum and A Quiet Place director is now everyone's favorite to play Reed Richards in the MCU's Fantastic Four reboot.
Whether that happens or not, it proves the studio and fans are still open to finding a place for actors who nearly starred in an earlier MCU movie. With lots of projects ahead for Phase 4, surely Marvel Studios could find a place for Seyfried if both parties are interested.