MCU Movies Need More Superhero Team-Ups After 'Avengers: Endgame'
The Avengers assembled in epic fashion in Avengers: Endgame. But that doesn't mean Earth's Mightiest Heroes are firmly back together. In fact, half the original Avengers are out, leaving the door open perhaps for a new superhero team. However, the Marvel Cinematic Universe (MCU) should also extend the team-ups beyond these ensemble films. Here's why.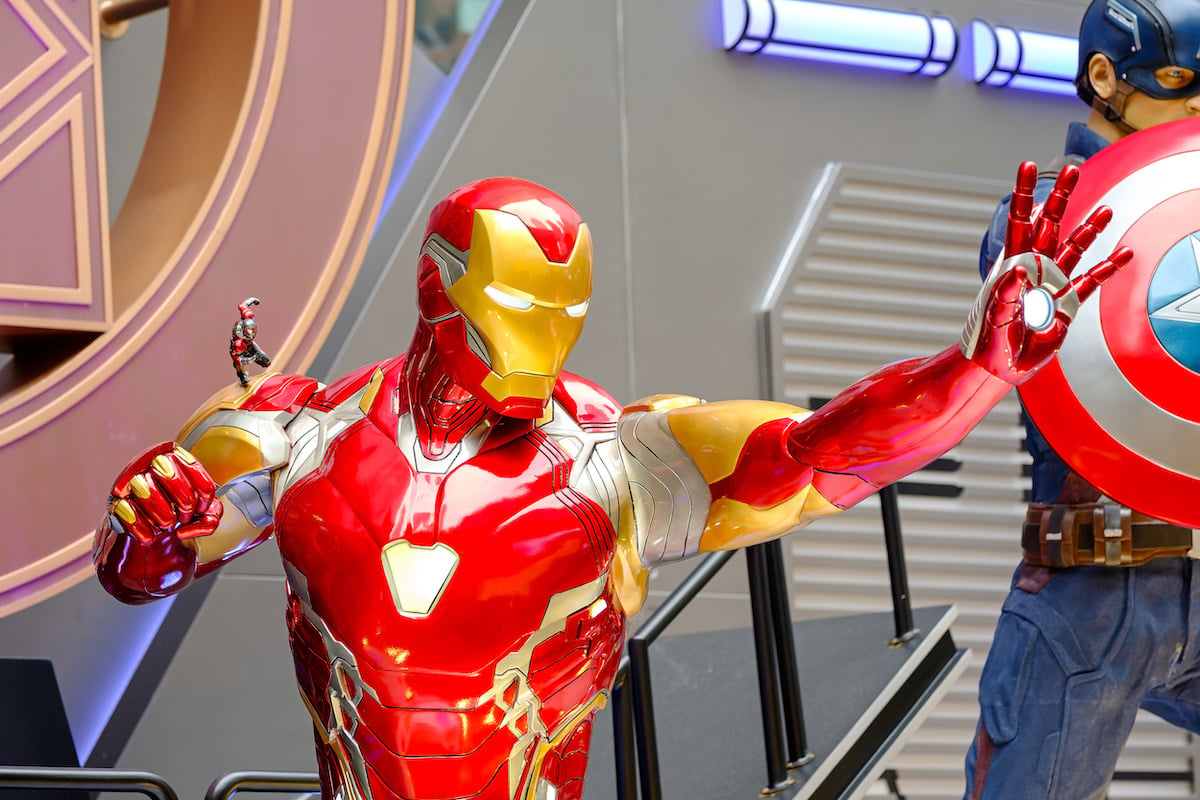 Throughout Phase 3, the MCU was leaning into more team-up movies
Phase 1 of the MCU was all about introducing the individual heroes of The Avengers. Phase 2 brought in supporting players like Falcon (Anthony Mackie), Scarlet Witch (Elizabeth Olsen), and Vision (Paul Bettany) while expanding the world. But by Phase 3, the MCU heroes had become interconnected enough that team-ups were already becoming the norm.
Captain America: Civil War is essentially an Avengers film. Spider-Man: Homecoming features Iron Man (Robert Downey Jr.) in a major supporting role. Thor: Ragnarok brings Thor (Chris Hemsworth) and Hulk (Mark Ruffalo) together in their own cosmic adventure. And Ant-Man and the Wasp was the first MCU movie with two heroes in the title.
RELATED: MCU: This Avenger Has Switched Sides Nearly as Often as Loki but for a Completely Different Reason
'Avengers: Endgame' united nearly every major hero in the franchise
Phase 3 builds up to that climactic moment in Avengers: Endgame when all the MCU heroes stand together. Captain America (Chris Evans) finally calls for the Avengers — i.e., just about everyone in the MCU — to assemble for battle. And in that moment, the lines of division that once kept an individual hero siloed in their own movie disappeared.
The entire point of that third act — and Iron Man's subsequent speech — is that the MCU is at last united. Had these heroes come together in the first place, Thanos (Josh Brolin) would have failed in Avengers: Infinity War. The power of that moment is all these characters putting aside their egos and petty differences in the face of a common enemy, no matter the cost.
RELATED: MCU: Who Should Lead the Avengers: Captain Marvel or Spider-Man?
Thus far, Phase 4 looks like it will stay true to this approach
Now Phase 4 is tasked with staying true to that mission statement. By all accounts, the MCU appears to be building on that. Only Eternals and Shang-Chi and the Legend of the Ten Rings center on brand-new characters. The remaining movies — and most of the Disney+ shows — focus on returning heroes. And these definitely reflect the team-up approach.
Scarlet Witch will join Doctor Strange (Benedict Cumberbatch) for his first sequel, for instance. And Thor: Love and Thunder will reportedly feature not only Thor, Hulk, and Valkyrie (Tessa Thompson). The movie will see Natalie Portman return as Jane Foster, who will become Mighty Thor. Although Avengers: Endgame is a finale, it also starts a whole new era.