MCU Phase 5 Could Introduce a Brand-New, Top-Secret Superhero Team
Avengers: Endgame paid off more than a decade of movies. So it's no surprise that fans shouldn't expect another huge team-up movie in Phase 4. But, of course, the Marvel Cinematic Universe is always thinking about the big picture. And according to a new rumor, the MCU could be setting up to introduce a very different kind of superhero team.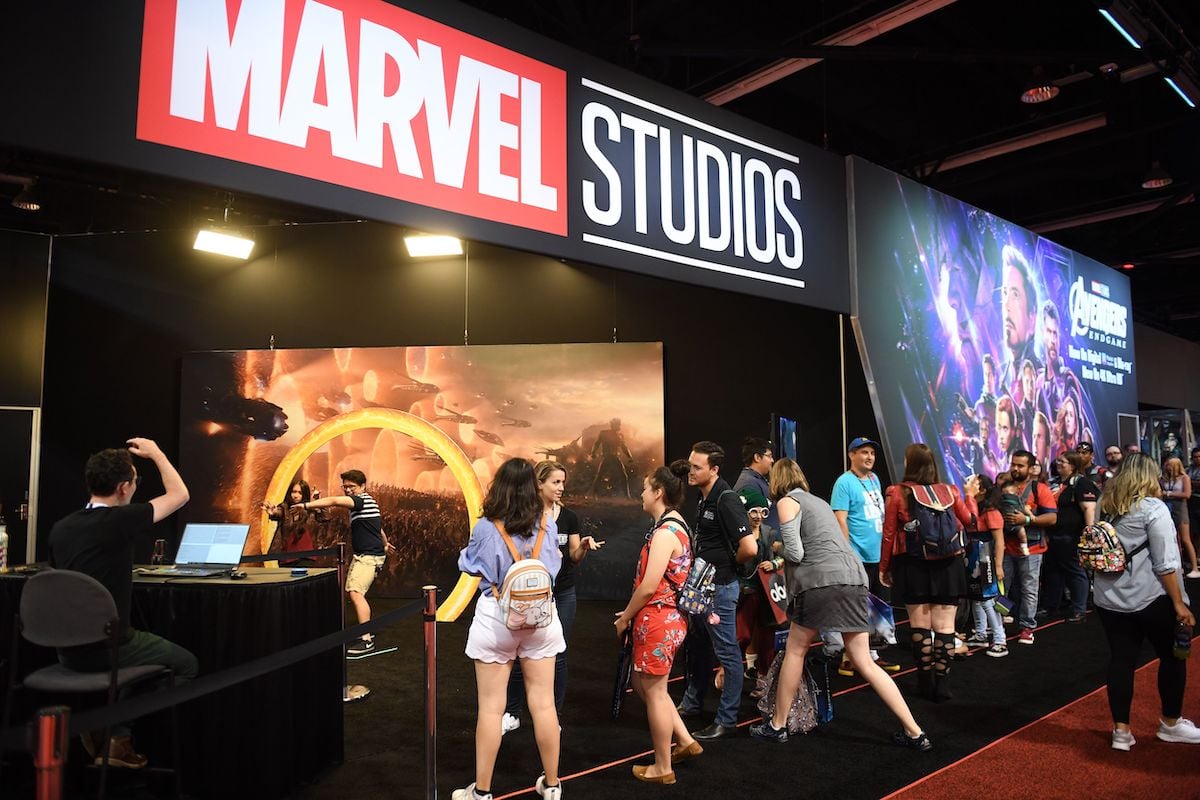 The main Avengers are all but done with the Marvel Cinematic Universe
Even if the Avengers do continue, it certainly won't be in its previous form after Avengers: Endgame. Two of the heroes — Iron Man (Robert Downey Jr.) and Black Widow (Scarlett Johansson) — sacrificed themselves in service of the mission. And the surviving members are all essentially retired from the team.
Sure, several other heavy-hitting heroes still remain. Captain Marvel (Brie Larson), Doctor Strange (Benedict Cumberbatch), and Black Panther (Chadwick Boseman) all have sequels on the way. And thanks to a 2019 deal between Marvel and Sony, Spider-Man (Tom Holland) will likely only become more prominent.
RELATED: MCU: Even If 'Black Widow' Doesn't Hit Theaters, Fans Can Still Count on Phase 4 to Start in 2020
Multiple new MCU teams could be coming in Phases 4 and 5
Of course, with so many characters still around, many reports have claimed the MCU will actually emerge only stronger going forward. Nearly every hero participated in the battle against Thanos (Josh Brolin). So the remaining Marvel heroes could join forces on a more permanent basis. Case in point, fans could end up with several new teams in Phase 4 and beyond.
Almost every one of the original six Avengers has a successor waiting in the wings. With Spider-Man's presence more stable, some speculate he could team up with younger heroes, including Kate Bishop and Shuri (Letitia Wright). The Young Avengers has roots in Marvel Comics, and potential new additions such as Stature (Emma Fuhrmann) would be perfect.
Moreover, rumors are swirling She-Hulk is in line to lead the all-female A-Force team. Avengers: Endgame proved just how many powerful ladies are in the MCU. Ms. Marvel and Mighty Thor (Natalie Portman) would fit in nicely there. Perhaps Captain Marvel could start up the main Avengers, though Doctor Strange and Black Panther might be busy elsewhere.
RELATED: 'Captain Marvel 2' Could Still Be the Last Movie in Phase 4 of the MCU
But one superhero team is unlike any other and could be coming soon
Appropriately enough, this latest Marvel rumor comes from the Illuminerdi. The site reports that Marvel Studios is currently developing some kind of project for the comics' Illuminati. At this point, it's unclear if this would be a film or a Disney+ series. But if it does hold true, it likely would come to fruition sometime in Phase 5 of the MCU.
Introduced in Marvel Comics in 2005, the Illuminati is a group of superheroes who work in secret. Iron Man formed the team after learning various heroes could have prevented the Kree/Skrull war, depicted somewhat in Captain Marvel. However, it isn't hard to see this being changed to Thanos' conquest for the Infinity Stones.
As Avengers: Endgame proved, the heroes could have stopped Thanos' plan if they had all worked together. Perhaps then Iron Man's death could be the inspiration for Doctor Strange to form the MCU Illuminati. Rumors are already swirling that the MCU could use the team to bring in Professor X and Mr. Fantastic, both key members in the comics. Stay tuned.