MCU Reportedly Releasing a Solo Film About Galactus' Most Famous Herald
While multiple outlets have suggested that Galactus will come to threaten the Avengers (and other soon-to-appear heroes), he may not enter the landscape, or become the next big bad, for quite some time. Though Liam Neeson and Emma Thompson-like actors have both been rumored for the role, it's unclear who will play the character, and how he or she will make an introduction. Yet, recent reports suggest that one of Galactus' most famous heralds may set up Galactus' entrance in the Marvel Cinematic Universe (MCU).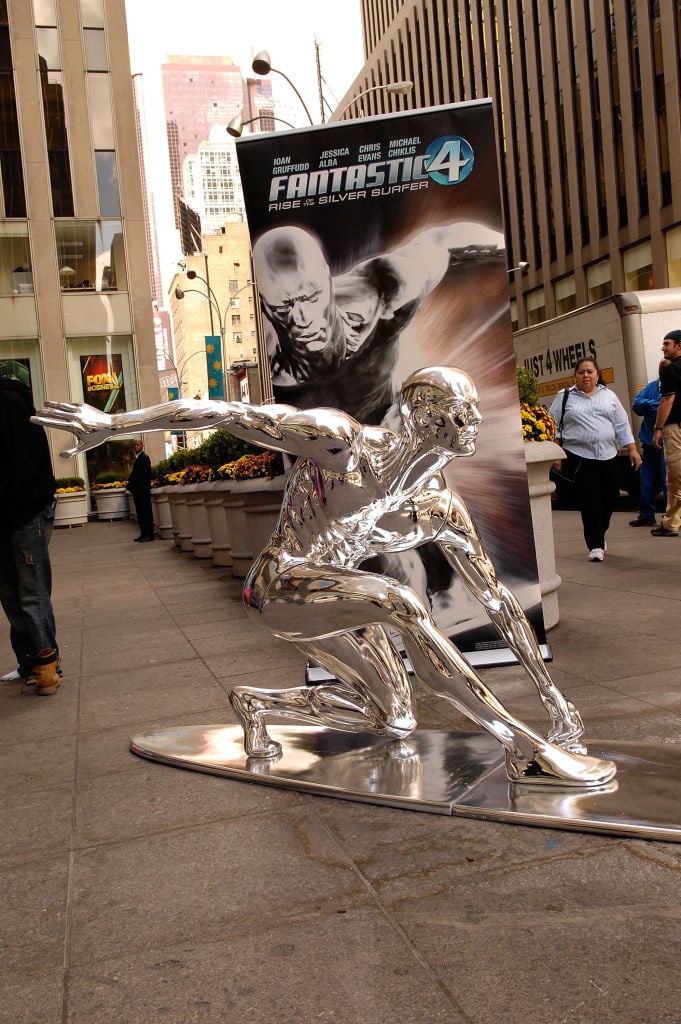 Marvel Insider Mikey Sutton – known for releasing credible news prior to any official announcements — recently spilled the beans on a Fantastic Four offshoot. It looks like Silver Surfer may be coming to the MCU. And, you don't introduce Silver Surfer — a man forced to work for Galactus to protect his family — without finding a way to bring Galactus into the picture in tandem or soon after. 
Norrin Radd (the Silver Surfer) may be coming to the MCU 
Mikey Sutton recently took to Geekosity: All Things Pop Culture to share his latest insider scoop. He told fans the following: 
He is the only person who can save his planet and his lover from the cosmic appetite of a hungry god.

His name is Norrin Radd, a young astronomer from Zenn-La. When Galactus suddenly appears, wanting, needing, to consume his world, Radd makes a  deal with him to prevent their existence from ending up in his digestive system. Radd becomes Galactus' herald the Silver Surfer, his galactic scout in searching for planets to feast on. This origin is among the classic tragedies of Marvel Comics during the Silver Age, and Kevin Feige is planning of adapting it as faithfully as possible for the MCU.

Mikey Sutton
According to Sutton, Kevin Feige wants to adapt this origin story, keeping the comic book lore perfectly intact. And, considering the Fantastic Four (and many associated characters) have yet to make their MCU appearance (and since the Fox/Disney merger has placed the characters in capable hands), there's no reason this story needs to be adjusted to fit within the current landscape. With these characters, Feige and Co. are working with a blank slate and can diverge from or emulate the comics however they please. 
What will the Silver Surfer solo movie be about?
Sutton goes onto note that Marvel Studios will develop a solo film for the character, as opposed to a single (or repeated) appearance in a Fantastic Four movie. The movie will focus on the Silver Surfer, and the "problems that await him when he lands on earth and ends up battling Thor and The Thing on the streets and skies of New York."
If this above plotline turns out to be accurate, The Thing may be one of the first Fantastic Four members to appear on the silver screen and Thor may find himself partnered up with yet another immensely powerful being. However, will Jane Foster's Mighty Thor take the God of Thunder's place? Thor: Love and Thunder will likely bid Hemsworth farewell, so all remains to be seen.