MCU Rewatch: Why You Should Rewatch 'Loki' Before 'Spider-Man: Far From Home'
The Marvel Cinematic Universe (MCU) is always evolving and expanding. With so many films and TV series making their way to Disney+, it can be a challenge keeping up with what to watch when.
Fortunately, we not only found out that rewatching Loki before seeing Spider-Man: Far From Home will be a game-changer on better understanding Mysterio — but found the best rewatch order for the entire Marvel Cinematic Universe so far.
MCU: 'Loki' came nearly two years after 'Spider-Man: Far From Home'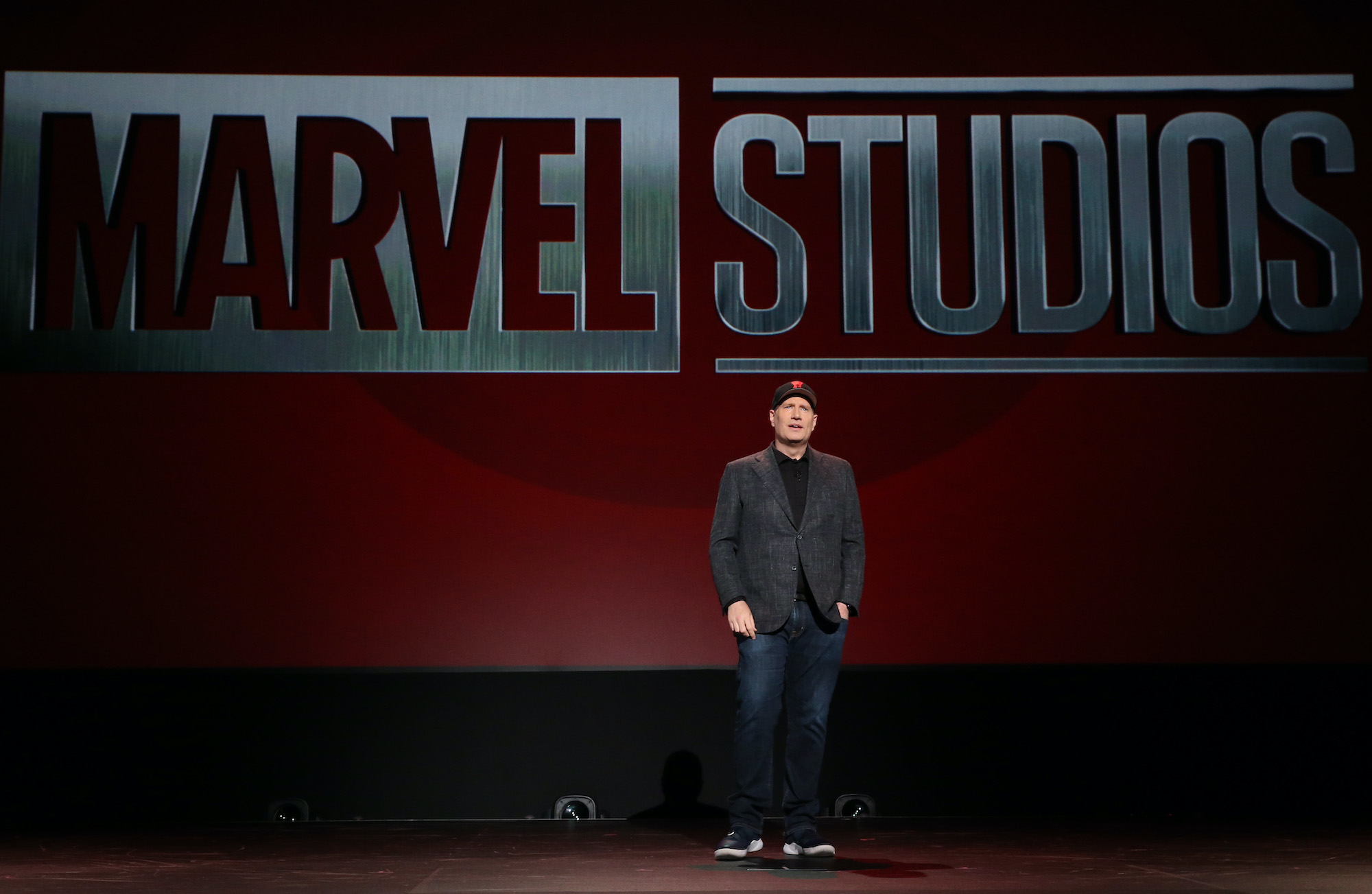 By now, you may have already realized that watching all the Marvel movies in the order that they premiered isn't always the best approach. Take Loki, for instance. Many Marvel enthusiasts suggest watching it before Spider-Man: Far From Home — yet it premiered nearly two years after.
In fact, it was just in June 2021 that Disney Plus brought the TV series to their platform, bringing Loki his first main lead in Marvel.
His story follows an alternate version of himself after Avengers: Endgame — one that is brought to the Time Variance Authority and given one of two options. He can either be erased from existence for good or be forgiven by helping them take care of a bigger threat coming their way if the timeline isn't fixed. Don't worry, this doesn't mean he's cleaning up his act per se — he's still the God of Mischief.
New MCU show gives more backstory on Mysterio
If you jump into Spider-Man: Far From Home without first checking out Marvel's newest show Loki, then you might find yourself missing out on some key parts — Mysterio, in particular.
According to one Reddit fan, "Watching Loki before far from home would be really interesting for first-time viewers as it would make Mysterio's 'multiverse' backstory a lot more believable and would probably help that twist a lot."
That isn't it, though. It seems like it might be better to throw in Wanda Vision and Falcon and The Winter Soldier beforehand also.
Even better, another fan adds that "watching Wanda Vision before Far From Home helps with understanding why the teacher is obsessed with witches and blames them for everything. And Falcon & The Winter Soldier before Far From Home makes the movie make more sense too. The world would have seen Falcon take over as Cap, so that's why the reporters ask if he's the new Iron Man and why he's so emotional about following in his footsteps."
In fact, it seems that there is a lot you're going to want to see before Spider-Man: Far From Home.
The suggested order to watch MCU in so far
According to the same Reddit post, you should start by watching Captain America: The First Avenger. Then kick back for One-Shot: Agent Carter, Captain Marvel, Iron Man, Iron Man 2, The Incredible Hulk, One-Shot: A Funny Thing Happened on The Way to Thor's Hammer, Thor, and One-Shot: The Consultant.
When you've made it through those, continue with Avengers, One-Shot: Item 47, Thor: The Dark World, Iron Man 3, One-Shot: All Hail the King, Captain America: The Winter Soldier, Guardians of the Galaxy, Guardians of the Galaxy Vol. 2, Avengers: Age of Ultron, WHiH News Front Season 1, Ant-Man, and WHiH News Front Season 2.
Finish off your experience with Captain America: Civil War, Black Widow, Black Panther, Spider-Man: Homecoming, Doctor Strange, Thor: Ragnarök, Ane-Man and the Wasp, Avengers: Infinity War, Avengers: Endgame, Loki, Wanda Vision, The Falcon and the Winter Soldier, One-Shot: Peter's To-Do List, and then Spider-Man: Far From Home.
RELATED: The Marvel Cinematic Universe Movies Ranked, From Worst to Best
Related post url: