MCU: Robert Downey, Jr.'s 'Iron Man' Salary Compared to 'Avengers: Endgame' is Quite a Jump
Marvel Cinematic Universe Star Robert Downey, Jr. is considered box office gold. Launching the franchise in 2008 as Iron Man, the Oscar-nominated actor made one of the biggest comebacks known to Hollywood when he started the MCU.
The Avengers star has appeared in a plethora of MCU films since becoming Tony Stark, with a colossal rise in his paycheck over the years.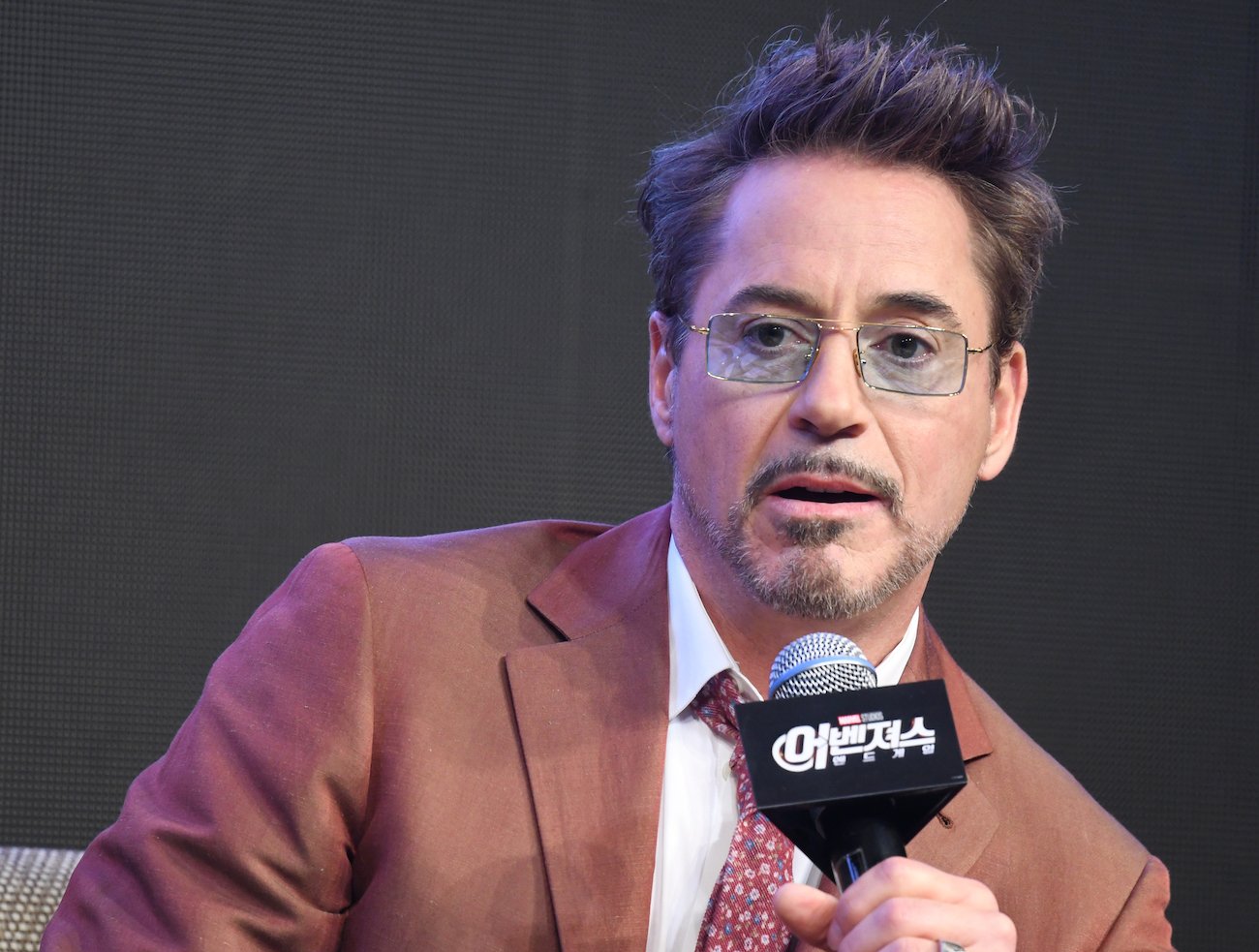 Jon Favreau lobbies for Robert Downey, Jr.
Pre-Iron Man, Downey had an impressive list of film credits to his name including The Pick-Up Artist, Less Than Zero, and Zodiac. With two Oscar nods for his roles in 1992's Chaplin and 2008's Tropic Thunder, Downey clearly had talent. Yet studios were reluctant to hire the actor after his 1999 incarceration and substance abuse issues.
When Iron Man was being cast, director Jon Favreau knew exactly who needed to wear the suit. "It was my job as a director to show that it was the best choice creatively… and now the Marvel Universe is the biggest franchise in film history," Favreau said of Downey, according to Cinema Blend. "Everybody knew he was talented."
Favreau saw a parallel between Downey and Tony Stark, both embarking on a road to redemption. "Certainly by studying the Iron Man role and developing that script, I realized that the character seemed to line up with Robert in all the good and bad ways," Favreau said. "And the story of Iron Man was really the story of Robert's career."
Becoming Tony Stark
Due to Marvel Studios' apprehension over hiring the actor, Downey had to try out for the role of Iron Man.
"Back in the day, when I was leading up to screen testing for the part, there were these three scenes from the screen test," Downey revealed to BBC Radio 1, according to CinemaBlend. "Two of which were in the movie – and I would run 'em and run 'em and run 'em."
While Downey is known for his confident yet amiable personality, the actor admitted he had to drum up an extra dose of self-certainty when he tested for Tony Stark.
"I would just stand in front of the mirror and I would think about like, 'What if I really was as confident as this guy?'" the Marvel star said. "So I was pretending that I was going to get the part. I method'ed it into [getting Tony Stark]."
Clearly, his approach worked and Downey began his profitable relationship with the Marvel Cinematic Universe.
Robert Downey, Jr.'s pay goes up … way up
After the success of Iron Man, Marvel Studios got busy with a myriad of other superheroes in the genre including films for Thor, Captain America, and The Avengers. Appearing in several of the spinoff movies, Downey became the patriarch of the franchise and strategically negotiated his salary.
To put the numbers in perspective, IndieWire reports that Downey earned $500,000 for Iron Man in 2008. When Marvel released the rebooted Spider-Man: Homecoming in 2017 starring Tom Holland, studio execs brought in Downey for a quick cameo knowing he brings massive box office power. The Doctor Doolittle star appeared for approximately 10 minutes in Homecoming and was paid a whomping $10 million. Not a bad wage at $1 million per minute.
In his most recent portrayal of Iron Man in the 2019 blockbuster Avengers: Endgame, Downey was paid $20 million right off the bat. While that's already a huge sum, the Iron Man actor strategically negotiated for an additional 8% of profits on the film.
Reaping 1.2 billion in its opening weekend alone, Avengers: Endgame marked a monumental uptick in Downey's Marvel salary.