MCU Star Chris Evans Literally Did Some 'Begging' For His Role in This Non-Marvel Film
Though Marvel Cinematic Universe star Chris Evans has supposedly made his last appearance as Captain America in the 2019 blockbuster Avengers: Endgame, fans are still hoping he'll eventually have a change of heart.
Now landing producing projects and characters outside of the superhero genre, Evans admitted that he did a bit of groveling for a role in this film.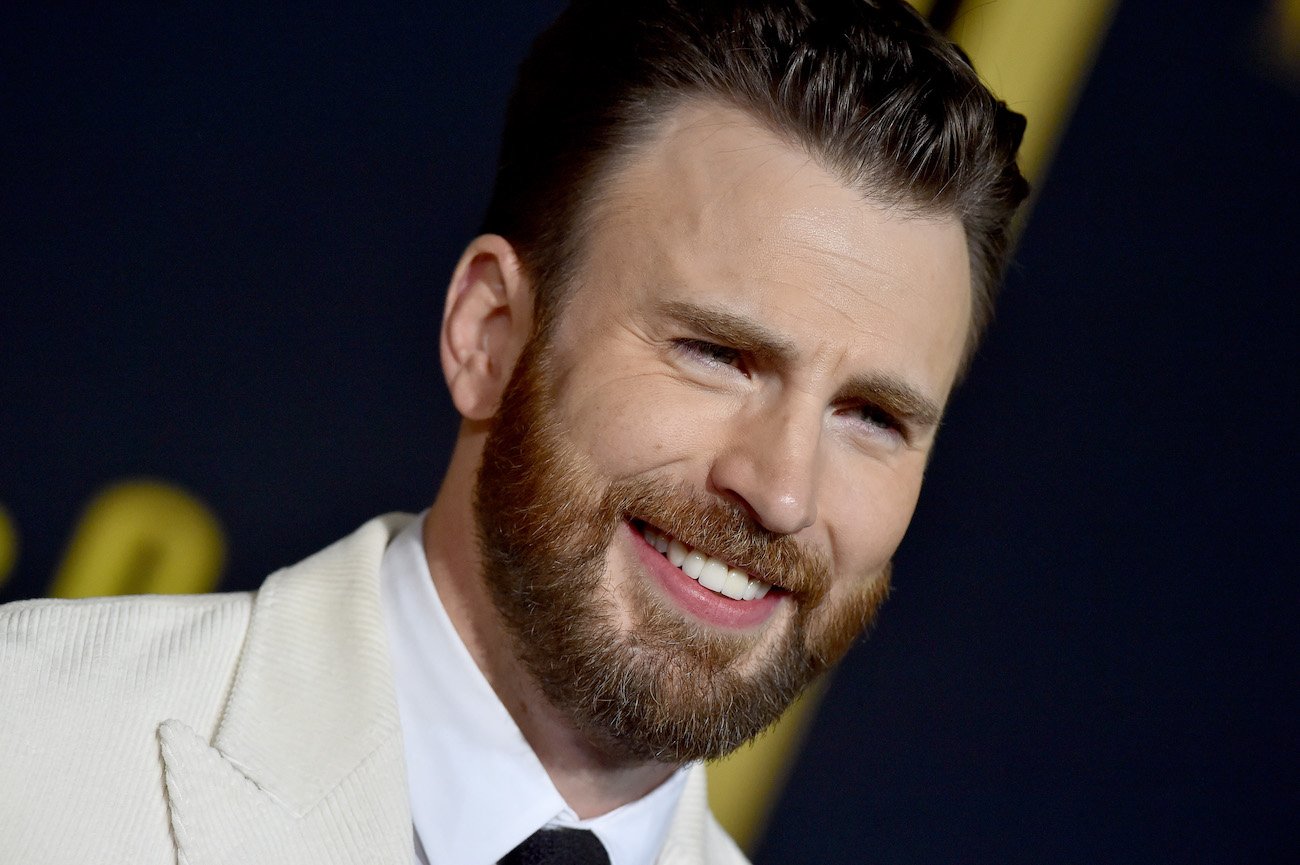 'Avengers' star hits the small screen
Taking on a dual role as executive producer and star of the Apple TV+ drama Defending Jacob, Evans wanted to take the next step in his career working behind the camera.
"[Producing] almost feels like a natural step in the progression in a film career," Evans told the Hollywood Reporter. "If you're afforded the opportunity to do that, you take it. Obviously I didn't produce from the ground up. It was a project that came to me."
Based on the 2012 novel by William Landay, Defending Jacob focuses on a father (played by Evans) dealing with his 14-year-old son being accused of murder.
Evans is confident the compelling storyline will challenge viewers on their own beliefs of justice and family loyalty. "We're hoping that it's the type of thing that forces you to digest and process what you just experienced hours after you watch it," he told Entertainment Weekly. "I hope the viewer [is] still thinking about it."
Chris Evans on resuming 'Captain America' role
While anything is possible in the Marvel Cinematic Universe, Evans seems to have put the role of Captain America behind him. Though he hedges a bit when pushed on considering a return, the actor seems focused on new projects.
"It's not a hard no, but it's not an eager yes either," Evans told co-star Scarlett Johansson in 2019, according to Variety. "There are other things that I'm working on right now… I think they did a really nice job letting him complete his journey. If you're going to revisit it, it can't be a cash grab. It can't be just because the audience wants to be excited. … A lot of things would have to come together."
Revealing that he was hesitant to join the franchise at first, Evans now wants to preserve the successful portrayal of the character.
"I'm very protective of it," Evans shared. "It was such a precious time, and jumping onto the movie was a terrifying prospect to me. I said no a bunch of times, and there's a million and one ways it could have gone wrong. It almost feels like maybe we should let this one sit."
From Marvel to murder mystery
One of the new ventures Evans took on included Rian Johnson's 2019 film Knives Out. With stars including Daniel Craig, Christopher Plummer, Don Johnson, and Jamie Lee Curtis, the whodunnit also featured Evans in a role far different from the beloved and highly moral Steve Rogers.
Playing the arrogant and diabolical Hugh Ransom Drysdale, Evans portrayed the grandson of murdered mystery writer Harlan Thrombey. Manipulative and calculating in order to orchestrate events how he wants them to go, Hugh is the character viewers love to hate thanks to Evans' performance. The Marvel star immediately knew he wanted the part and did not let pride stand in the way of petitioning Johnson.
"I don't even think I let him speak," Evans confessed, according to CinemaBlend. "I think I just kind of was babbling the entire time about what I wanted to do with the role and what I thought I could bring and please cast me, basically. It was just kind of me just pitching him, just begging."
Apparently, Evans is good at groveling. Johnson cast him as Hugh and the film was a box office smash, bringing in over $300 million worldwide as of February.