MCU Star Chris Evans Will Face Comparisons to Some Major A-Listers as Dr. Jekyll
MCU star Chris Evans will follow in the footsteps of several notable movie stars when he plays a descendant of Dr. Jekyll and Mr. Hyde.
Marvel Cinematic Universe star Chris Evans is best known for playing Captain America in the MCU's Infinity Saga. He portrayed the morally upstanding, righteous do-gooder with a sense of ease; and, most importantly, he even managed to make the unrelatable epitome of human decency and fortitude likable! Yet, Chris Evans has since stepped away from such characters, playing the smug and arrogant Ransom in Knives Out. And, he is set to take on the last-living descendant of Dr. Jekyll and Mr. Hyde in an upcoming movie.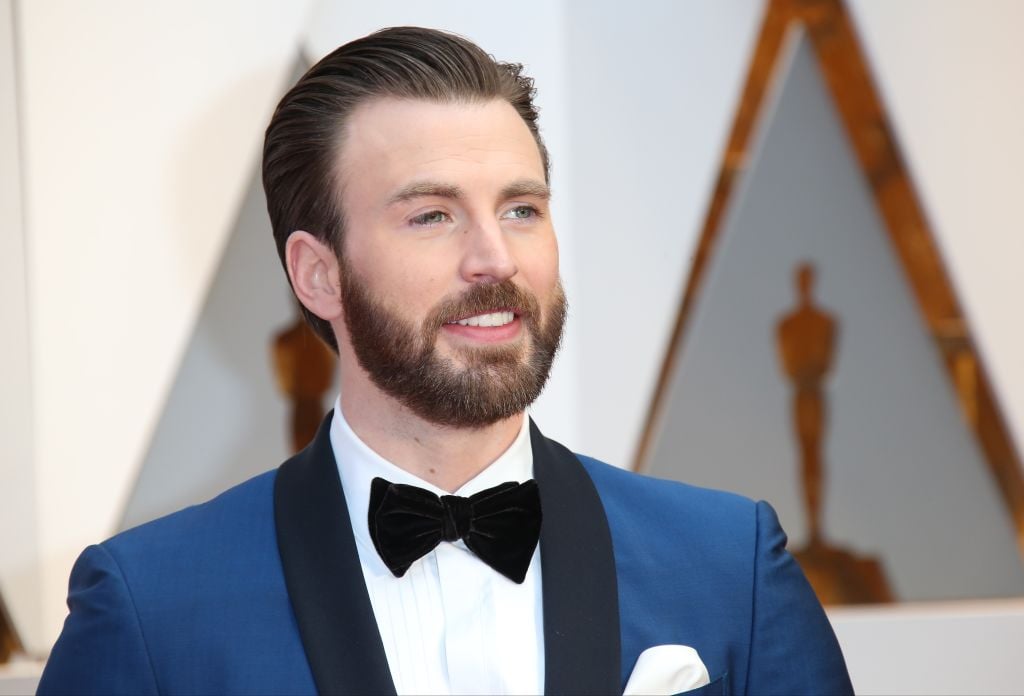 Chris Evans will star in Jekyll — the movie based on the BBC series of the same name that takes Robert Louis Stevenson's source material and adds a contemporary spin. Evans will try to keep his "other" side, Hyde, away from his family. Dr. Jekyll locks himself in a cellar with the assistance of a trusted confidante and nurse — in an (often futile) attempt to reverse the curse and keep the murderous, mischievous monster at bay. Yet, Chris Evans won't be the first movie star to take on the classic character; he will follow in the footsteps of some major A-listers when he tries this two-sided man on for size. So, let's go through some of the former well-known illustrations. 
1. Michael Caine in 'Jekyll and Hyde'
Michael Caine starred in a 1990 TV-movie take on Dr. Jekyll and Mr. Hyde, and though the TV movie did not open to the greatest reviews, Caine's performance as Dr. Jeykll was polished and professorial — believable and in-line with the vision set forth for the character. And though his transformation into Hyde was a little over the top, the character's maniacal and unsettling nature came forward. 
2. John Malkovich in 'Mary Reilly' 
John Malkovich starred as Dr. Jekyll and Mr. Hyde in Mary Reilly across from lead actress Julia Roberts. This time, the story is told from Jekyll's housekeeper's perspective, Mary Reilly (Roberts). While Roberts and Malkovich have given award-winning performances independently, their chemistry in this movie left much to be desired. Thus, Evans may not have too much of a challenge living up to this movie, as it fell short of the needed sexual undertones and thrilling sequences. Yet, though the movie was lacking, John Malkovich is till an actor of undeniable talent.
3. David Hasselhoff in 'Jekyll and Hyde: Direct From Broadway'
While David Hasselhoff may be known for Baywatch, he does an excellent job in the musical rendition of this story, proving to the world that his vocal capability is nothing to scoff at. While Broadway performers may outdo Hasselhoff, he holds his own in the part — as an actor and a singer — which was quite the surprise to many (as his portfolio didn't previously indicate so much talent in said departments).
While Evans will not have to sing in his movie, Hasselhoff will remain one of the actors he is compared to. While this list goes on and on, the three above names are some of the most recognizable actors (still quite active in Hollywood) to have taken on the role. 
4. Other Notable performances: 
Kirk Douglas
Jason Flemyng
Robbie Coltrane
Spencer Tracy