MCU Star Robert Downey Jr. Said He 'Never Wanted To Be' This Type of Leading Man
Robert Downey Jr. of Marvel fame has starred in a plethora of films outside of the Marvel Cinematic Universe. At 55 years old, Downey is still a huge box office draw and can play roles of strength, comedy, and romance. When the Avengers star was approaching his 50th birthday, he commented on the type of character that he wanted to avoid at later stages in life.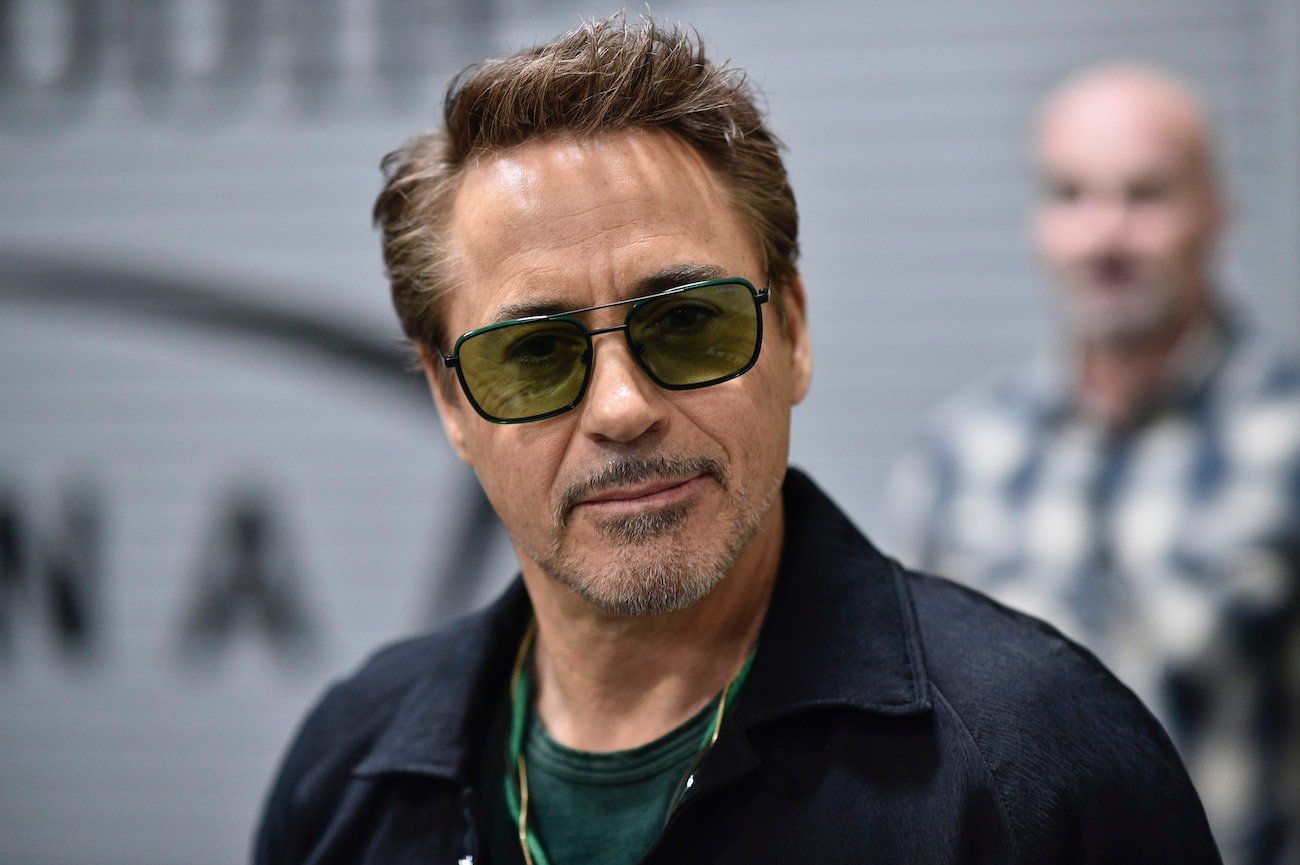 Robert Downey Jr. shied away from 'the creepy guy' roles
Downey established his stardom in the MCU with Iron Man in 2008. Playing a superhero and love interest of co-star Gwyneth Paltrow (Pepper Potts), the Doctor Doolittle star wasn't sure how long his hot streak would last. When Downey was nearing a milestone birthday, he alluded to the roles he intended to shun.
"I think I just never wanted to be the creepy guy where people say, 'Why do his leading ladies keep getting younger and younger?'" Downey told Deadline. "'Why do they think he's so hot even though we know that the girl who's playing this part actually has a handsome boyfriend?'"
Downey noted his age in comparison to his co-stars, and reflected on the changing requirements of a leading man in film.
"Then again, I don't even know what a leading man is, nowadays," he remarked. "I think it has always been someone who can carry a story. I also think about how much easier it was to remember on this last Avengers that I'm 20 years older than pretty much everyone there. That's pretty much the cast. [Mark] Ruffalo and I are a little closer in age and maybe [James] Spader has a couple years on me, but you know what I mean."
'Iron Man 3' was a reality check for Robert Downey Jr.
Playing Tony Stark in Iron Man as well as Sherlock Holmes in his other film franchise, Downey sometimes took on stunts that were a bit risky.
"Well, hearing the cracking of my own bones on Iron Man 3, I finally came out of what can only be described as a five-year flight of fancy," Downey explained. "I thought, if Sherlock Holmes can do this, it means I can. If Tony can jump from one part of a scaffold to the other and not bust his ankle, well then let's do it two or three times and go to lunch."
During the filming of Iron Man 3, he began to notice his limitations. After hurting his ankle trying to do the tricky scaffold jump, Downey began to readjust his expectations.
"Looking back, I'm surprised and really embarrassed that some middle aged guy was thinking like that," the Oscar nominee said. "I'm still down to doing all kinds of stuff. I think the main lesson for me was that I momentarily ceased to take the precautions that I've taken every other time, and obviously what caused it was a psychological point of view that I had that is just not realistic."
Robert Downey Jr's net worth is impressive at any age
Regardless of age or stunt dexterity, Downey made a mint from his Marvel films.
According to Indiewire, Downey was paid $20 million for the 2019 blockbuster Avengers: Endgame. He negotiated for an additional 8% of profits on the film.
Downey's net worth for 2020 was reported at $300 million. Apparently, he won't have to worry about taking on those 'creepy guy' roles.