MCU Star Robert Downey Jr. Said This Actor Was a 'Shoulder to Cry On' For His Ex Sarah Jessica Parker
 Robert Downey Jr. of the Marvel Cinematic Universe previously discussed his long-term relationship with celeb Sarah Jessica Parker that started in the 80s. Downey took the blame for the couple splitting after close to eight years, mainly due to his substance abuse issues.
In a 2016 interview, the Avengers star shared that the couple palled with another actor who became a support to Parker when times got tough with Downey.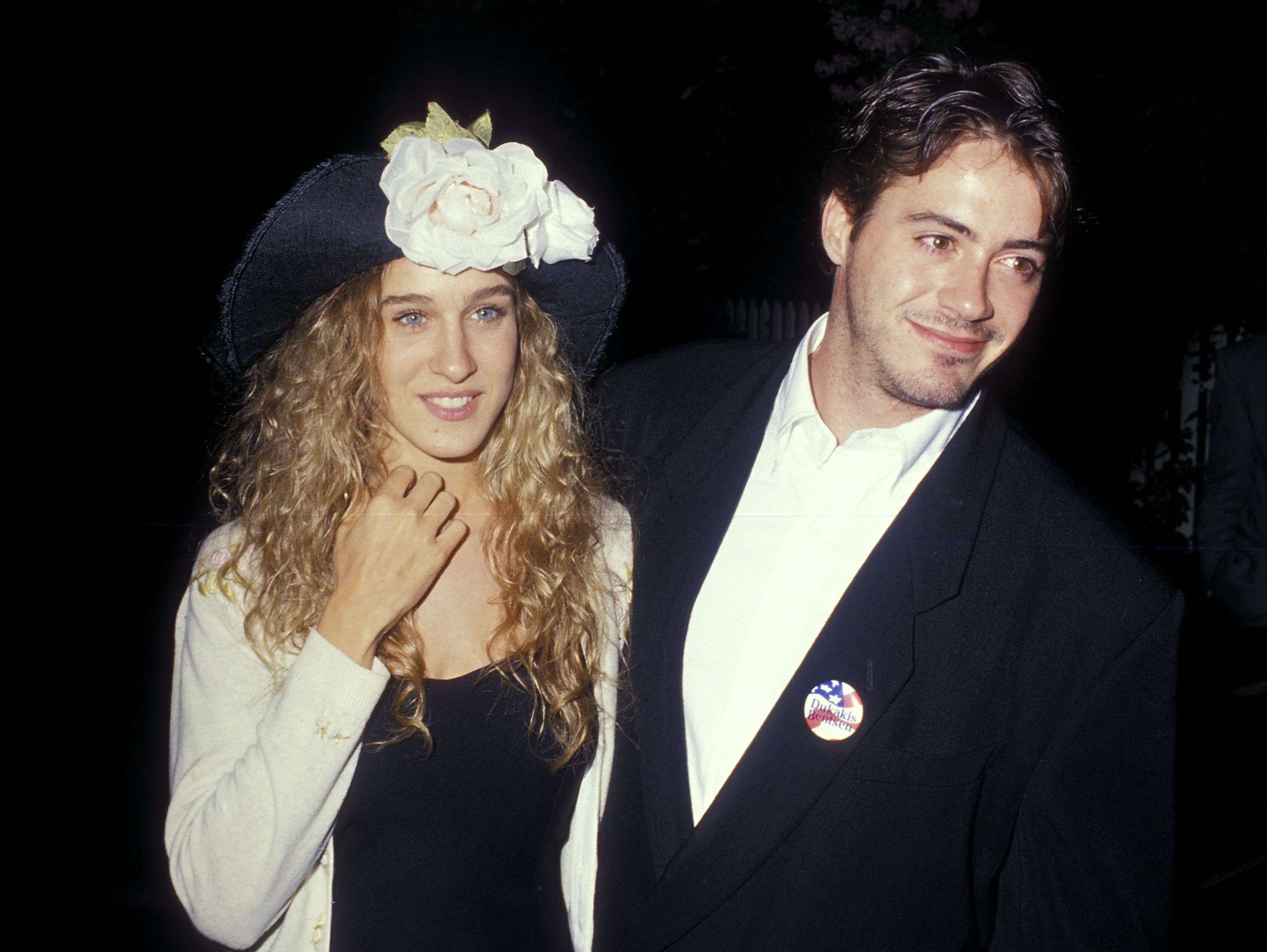 'Iron Man' star admits to being at fault in his relationship to Sarah Jessica Parker
Meeting on the set of the 1984 film Firstborn, the two 18-year-old actors were immediately smitten with each other. Moving in together after just a few weeks of dating, Downey and Parker soon had to navigate some serious obstacles due to Downey's addiction issues. Looking back, the Iron Man star took full responsibility for their breakup.
"I was so selfish," Downey confessed, according to the Huffington Post. "I liked to drink, and I had a drug problem, and that didn't jibe with Sarah Jessica, because it is the furthest thing from what she is. She provided me a home and understanding – she tried to help me. She was so miffed when I didn't get my act together."
Parker later revealed that she hadn't ever been exposed to addiction issues, and that her time with Downey was somewhat of an education.
"I had to learn how to be with somebody who was, um, dealing with addiction," Parker shared in a 2018 interview with YES Network. "So I think those were really important years. There was a lot of good memories, but there's also a lot of time spent learning about how we survive, and at what point do you stop taking care of somebody. Those are pretty big lessons."
Kiefer Sutherland was a frequent guest of Robert Downey Jr. and Sarah Jessica Parker
In 1988, Downey co-starred with 24 actor Kiefer Sutherland in the war movie 1969 and formed a close friendship. While they had several similarities, the Avengers star recalled Sutherland's particularly strong work ethic.
"I would say, for Kiefer and I, [we] were almost always in a long-term, committed relationship," Downey said on Howard Stern's Sirius XM show in 2016. "He is, and remains, a very disciplined guy despite whatever habits either of us had."
Despite their close friendship, Downey noted he possessed a markedly more laid back approach in sticking to a schedule than Sutherland.
"When we did the movie, I remember he'd be like, 'Robert, it's 6:15, it's time to go to work,'" Downey remembered. "I'd be like 'Oh my God, already?'"
Sarah Jessica Parker leaned on '24' star during tough times with Robert Downey Jr.
Downey revealed that when his relationship with Parker hit a rough patch, the Sex and the City star would turn to Sutherland to vent.
"He was probably staying with us for a while, and then I was having some trouble with Sarah Jessica, and he was looking after her," Downey explained. "It's more that thing, like you're all close friends, and he was probably consoling her a bit."
The Doctor Doolittle star emphasized that Sutherland didn't get out of line when Stern suggested he was trying to move in on Downey's girlfriend.
"He didn't steal my girl, he remained in the relationship he was in," Downey underscored. "He was a shoulder [to cry on]. Better him than some stranger."
Downey and Parker went their separate ways in 1991.