MCU Star, Robert Downey Jr. Says He's 'Fortunate' His 'Misbehavior' Happened Pre-Internet
Robert Downey Jr. was well-known for his highly publicized bad behavior before appearing in 2008's Iron Man. The acclaimed actor struggled throughout most of the 1990s with substance abuse and mental health issues, before turning things around in the early 2000s. He has since claimed to have been drug-free since 2003, according to the New York Times.
Downey appeared on 'The Late Show with Stephen Colbert' recently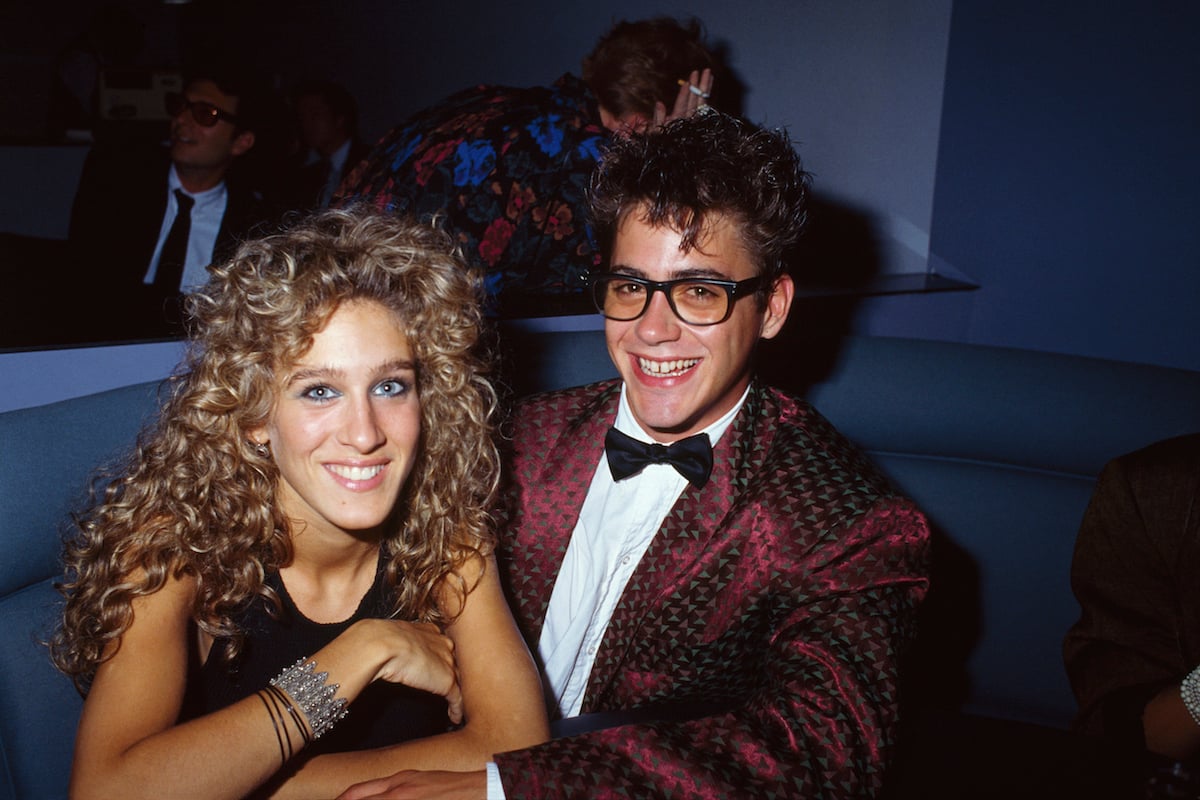 Downey appeared on the special Super Bowl Sunday edition of The Late Show with Stephen Colbert on Feb. 7. During the interview, the actor best known to many as Tony Stark touched on his past scandals.
"I was fortunate in that I was pre-Internet with much of my misbehavior, but I think I always had a bit of a moral psychology and I always wanted to kinda do the right thing, which doesn't count for much, and then I kinda took it on the chin," Downey said. "It's a very American thing to build up and break down and come back. It is in its own weird way the hero's journey."
Downey is more likely referring to social media rather than the Internet as a whole, which has existed in some form since the early 90s. Modern social networks like Facebook and Twitter have generally made it more difficult for celebrities to handle their personal demons in private and to eventually escape the stain of the misbehavior.
During the late 90s, Downey was jailed multiple times for possession of drugs like heroin and cocaine. His troubles were frequent enough to make him something of a pariah in the press. According to the BBC, the actor once claimed in court to have been addicted to drugs since age 8, due to his father, celebrated director Robert Downey Sr., sharing substances with him.
The actor's road back to success began in 2001
Downey completed rehab in 2001 and began rebuilding his career. Prior to becoming the lynchpin of the Marvel Cinematic Universe's first 11 years, he appeared in films like the comedic thriller Kiss Kiss Bang Bang and the true-crime drama Zodiac. Alongside the release of Iron Man, 2008 also saw the release of the hit action-comedy Tropic Thunder, for which Downey was nominated for Best Supporting Actor at the Academy Awards.
Over the years, Downey appeared in a handful of other projects. He played the lead in director Guy Ritchie's two blockbuster Sherlock Holmes film opposite Jude Law, as well as also produced and starred in the 2014 legal drama, The Judge.
Downey has since said farewell to the MCU following the immense success of Avengers: Endgame in 2019. In 2020, he played the lead in the widely derided blockbuster, Dolittle, a reimagining of the classic children's book character who can talk to animals. He is also slated to appear in a third Sherlock Holmes film, this time directed by Rocketman's Dexter Fletcher.