MCU to Use Tobey Maguire, Kirsten Dunst to Introduce Spider-Girl?
Based on recent reports surrounding the Marvel Cinematic Universe, it looks like MCU's Spider-Man 3 will be a far-reaching epic, entering the multiverse in all its glory. Some reports suggest that all the primary versions of Peter Parker that have defined the web-slinger since 2003 — Tobey Maguire, Andrew Garfield, and Tom Holland — will star in Spidey's third MCU installment.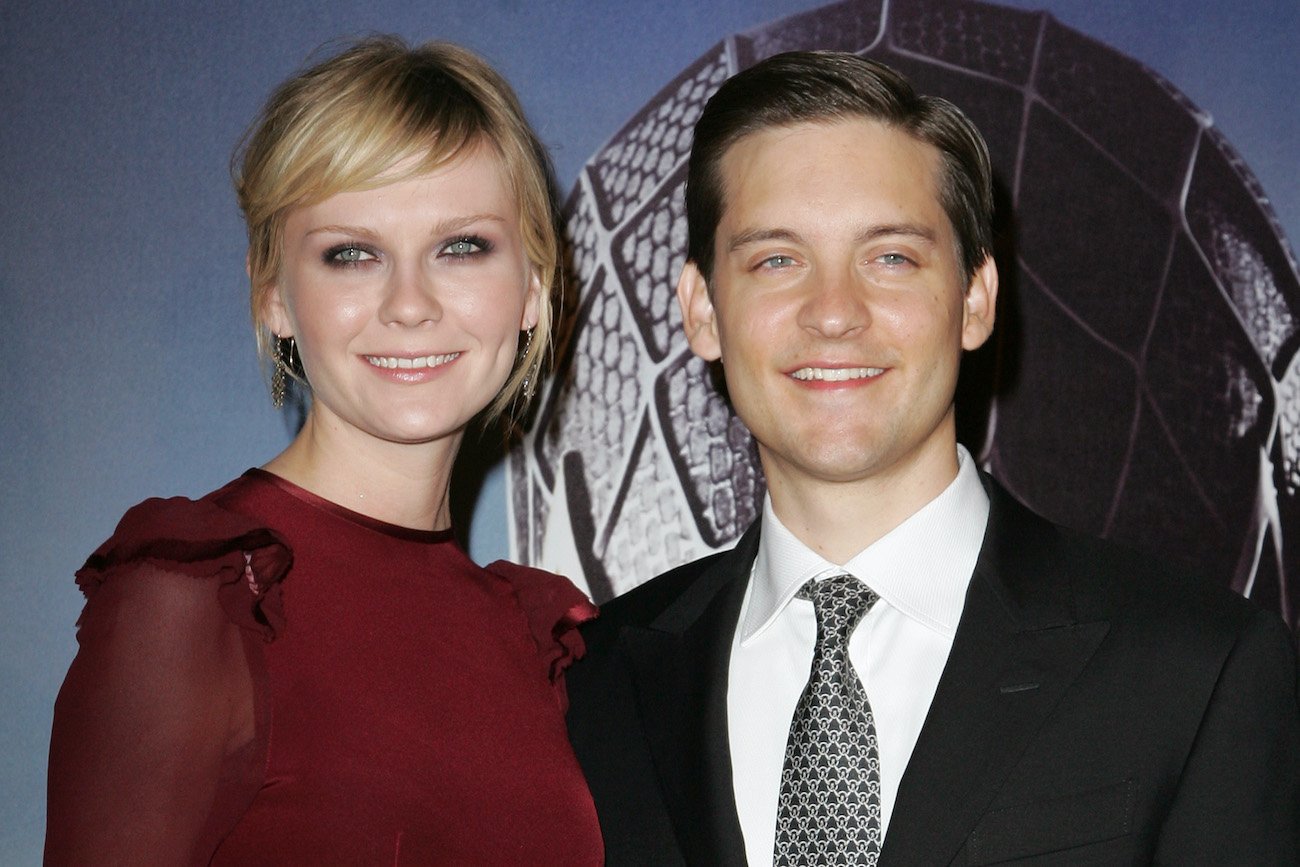 If the reports are true — and Tobey Maguire and Kirsten Dunst are set to reprise Peter Parker and Mary Jane for the 2021 film — the MCU may use their appearances to cement a new character introduction.
Where is Tobey Maguire's Peter Parker now? 
If the MCU follows the narrative trajectory laid out in Spider-Man 3, Mary Jane and Peter Parker should theoretically be married, and both individuals should be in their 40s (or later). Meaning, Parker is likely balancing family life with his heroic duties in the current Sony timeline. 
The MCU could easily use the three iterations of Parker to team up and take down the baddies. Yet, three Parkers could also provide insight into the parallel universes that exist for Parker, as well as where his life could have and will take him (depending on his choices) moving forward. And, if Peter Parker and Mary Jane are married with children, they could have a young daughter — a daughter who becomes Spider-Girl in the comics. 
All about Mayday Parker, and what may happen with her character in the MCU's 'Spider-Man 3'
Mayday Parker is the child of Mary Jane and Peter Parker in a future, alternative universe. Mayday Parker begins to develop her father's powers at 15, despite the fact that her parents hoped otherwise. Like her father, she possesses supreme agility, superhuman strength, the ability to wall crawl, her father's spidey sense, and regenerative healing capabilities. 
At the same time Mayday Parker begins to develop her powers, Norman Osborn's grandson sets out on a mission to restore his family's name, and the two come head-to-head. 
If the MCU chooses to take this narrative path, Mayday can discover her powers in the upcoming Spidey installment. And, if her father is upset with her newfound abilities, she may turn to Tom Holland's Parker as a mentor (when their universes collide). The MCU, if hoping to bring her on for the foreseeable future, will need to find a way to script the tale in such a way that she came cement a presence in the MCU's timeline (as opposed to, or in addition to the Sony one).