MCU: Why Doesn't Bradley Cooper Do Press For 'Guardians of the Galaxy' Films?
The likely reason Bradley Cooper (Rocket Raccoon) is seemingly never around to promote 'Guardians of the Galaxy' and other MCU films. Get the scoop here.
If you've ever watched promotional interviews, late-night appearances, and all other press-junket related activities for Guardians of the Galaxy (and other MCU mash-up installments), you may have noticed that Bradley Cooper is frequently amiss.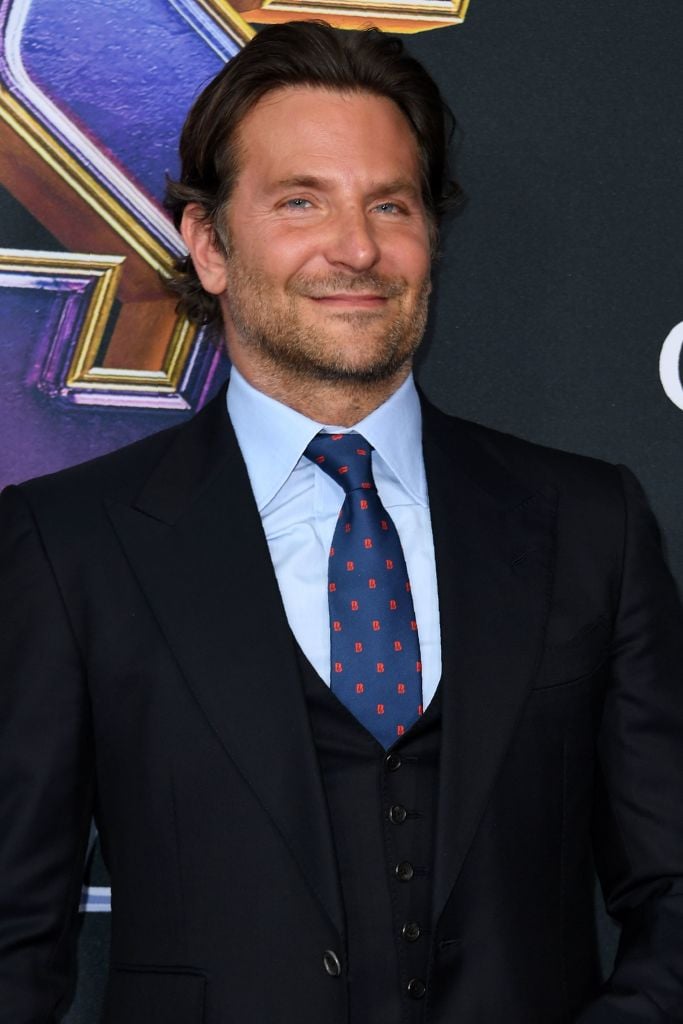 While Rocket Raccoon boasts a substantial role in the Guardians of the Galaxy saga and plays heavily into the events of Infinity War and Endgame, the voice behind the vermin is often nowhere to be found; while Pratt and Saldana are playing games for YouTube videos, where's Cooper?
A few factors probably come into play here and, as AMC Theatres notes, such a decision likely has little to do with Cooper's personal preferences, and a lot more to do with his contractual obligations, busy schedule, and role in the film. 
While Bradley Cooper is a major actor, he only provides Rocket's voice in the movie; the physical actor tied to the role is actually James Gunn. Cooper's face is not intimately connected to the production as is Pratt's and Saldana's; the same goes for Vin Diesel, who also seems to participate in less press for Guardians.
While people know Bradley Cooper plays Rocket, he likely made sure his contract excused him from press obligations, and this factor — the lack of his physical appearance in the movies — probably played into the negotiation. So, why would Cooper want to be excused from all the press stuff?
Was Bradley Cooper excused from MCU-related press because of 'A Star Is Born'?
During a discussion on Bradley Cooper's absence come MCU press activities, Miri Jedeiken of AMC Movie News stated:
I think really, what it boils down to is, sometimes, when actors are in films, they have contracts that state that if they have other conflicts that come up, they can bow out of press. 

Sometimes, they have in their contracts that if they absolutely have to do press, then they get paid more for it.

He's really busy, he's doing Academy Award-winning films. He's one of the hottest actors in Hollywood…
While many fans of the franchise assumed there was some bad blood or Bradley Cooper simply didn't "care" enough about the Marvel films, this is the least plausible explanation. Bradley is working to develop himself as a filmmaker — extending beyond the actor world and into directing — thus, he spent much of his MCU involvement simultaneously working on A Star Is Born. 
Bradley Cooper will also be directing Berstein set to premiere in 2020.  Taking Bradley Cooper's recent schedule and career trajectory into account, it's likely that he agreed to be in the movie, yet guaranteed he could opt out of press activities to work on and promote the projects he is helming, over the ones he only acts in. 
Bradley Cooper is pivotal in Guardians of the Galaxy; however, MCU films do not really need him speaking on their behalf for box-office success; rather, the movies Bradley Cooper is attempting to get to the silver screen, especially Bernstein, could use his seal of approval at the box office (especially in a cinematic world dominated by the franchise he participates in).