MCU: With Its Phase 4 Casting, Marvel Is Living Up to Its Promise 'That These Movies Reflect the World'
In 2008, Marvel Studios did the impossible. The company's Iron Man successfully recreated an interconnected universe similar to the one in Marvel Comics. And while technological, cosmic, and scientific heroes have all joined the fight against evil, the Marvel Cinematic Universe (MCU) has often lacked one key thing: diversity. Now Phase 4 is here to change that.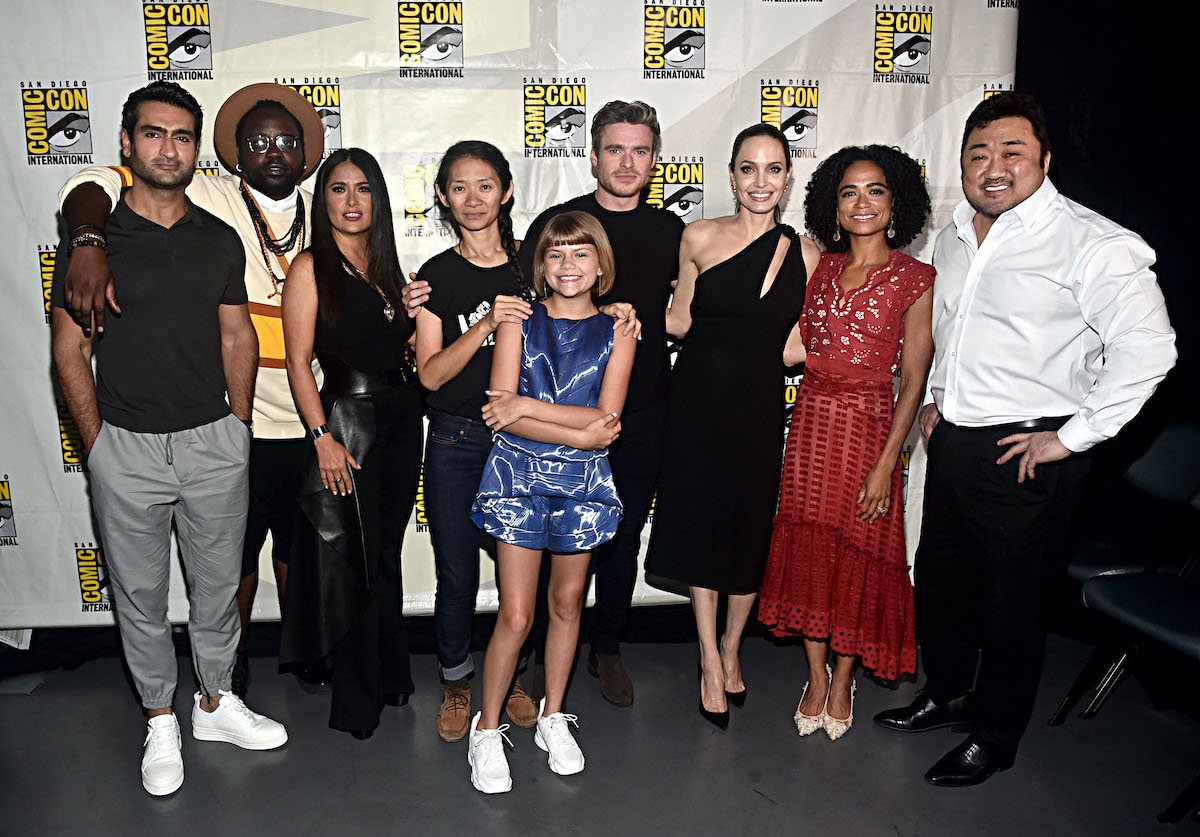 Marvel Studios has promised better representation for years
Notably, all six of the original Avengers are played by white actors. But the MCU has done a lot of work on diversity and inclusion over the years. Still, it wasn't until 2018's Black Panther and 2019's Captain Marvel — the 18th and 21st MCU films, respectively — that people of color and women finally took the lead. This progress has reportedly been very deliberate.
"I think that in the movies we've already made, and certainly in the movies that are coming up, it will be as inclusive a group of characters as one could want," Marvel Studios head Kevin Feige told Vulture in 2016. "It's definitely important to us that these movies reflect the world." With Phase 4, the MCU is closer than ever to reaching that standard.
RELATED: Ryan Reynolds Knows Exactly What the MCU Phase 4 Is Missing
Phase 4 of the MCU looks like it will stay true to that diverse goal
Even a quick glance at the Phase 4 line-up reveals just how far the MCU has come since its all-white Phase 1. Black Widow finally gives Scarlett Johannson's hero the spinoff fans have long been clamoring for. Next up, Shang-Chi and the Legend of the Ten Rings brings the MCU its first Asian lead.
Then Eternals features a multiracial cast of actors as well as some much-needed representation for the LGBTQ community. And fans expect both Thor: Love and Thunder and Doctor Strange in the Multiverse of Madness will introduce rising heroes. In the former, Natalie Portman's Jane  Foster will emerge as Mighty Thor.
RELATED: 'The Avengers' Almost Introduced These Major Phase 4 Characters into the MCU
Disney+ also plays a critical role in the MCU's steps forward
Of course, Phase 4 also brings an entirely new dimension to the MCU. Marvel Studios has already announced Disney+ series for longtime supporting characters such as Falcon (Anthony Mackie) and Scarlet Witch (Elizabeth Olsen). And Marvel has struck the perfect balance of big-name stars and rising talent.
But new heroes like Ms. Marvel (Iman Vellani) and She-Hulk (Tatiana Maslany present additional opportunities for the MCU to embrace diversity even more. Other heroes such as the Hawkeye show's Kate Bishop and Moon Knight have yet to be cast. Stay tuned for more on Phase 4 soon.