MCU X-Men: Why Janelle Monáe Is Actually the Perfect Choice to Play Storm in Phase 4
A full decade has passed since Janelle Monáe released her first full-length studio album. But her career has grown a lot since. Her 2018 album, Dirty Computer, earned critical acclaim and a Grammy nod for Album of the Year. And Monáe has launched a successful acting career. Now she could be headed to the Marvel Cinematic Universe as part of the MCU X-Men.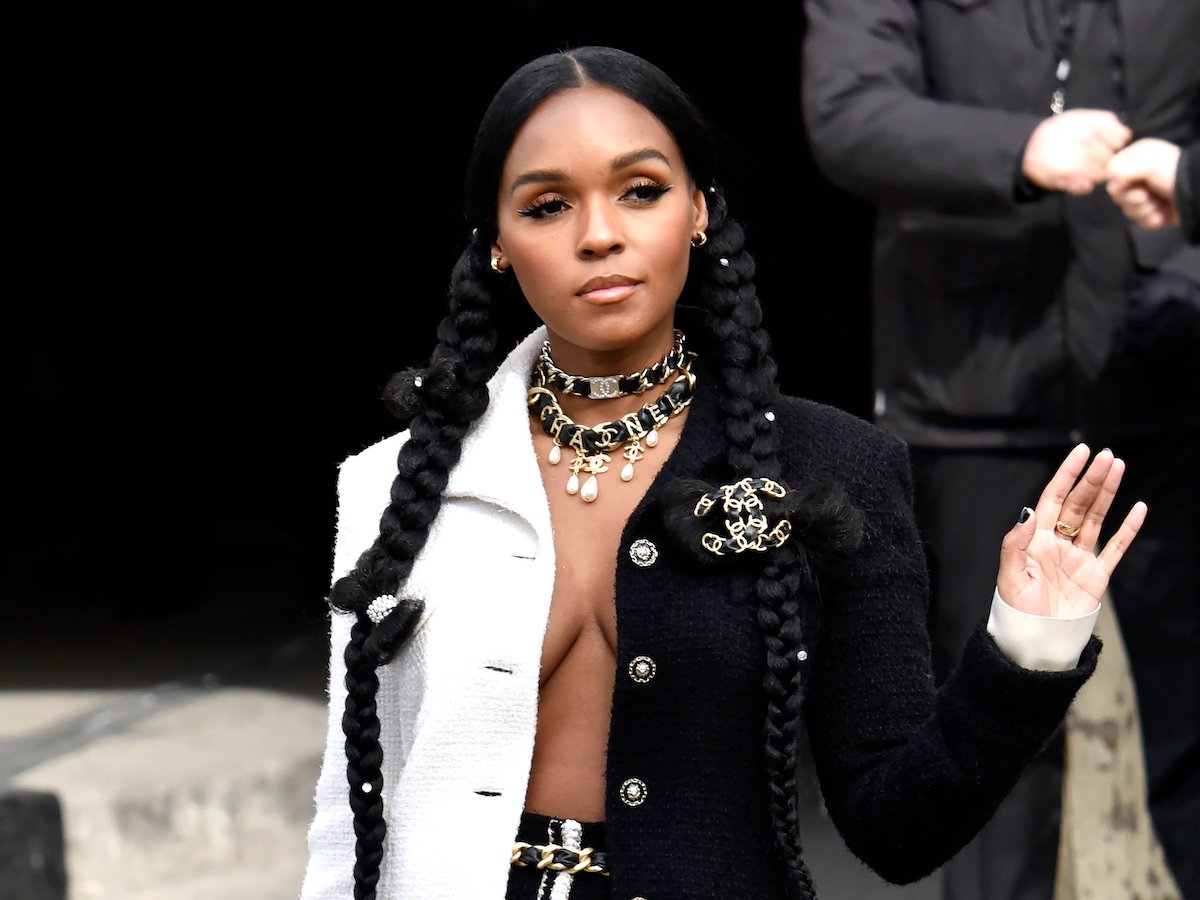 Janelle Monáe wants to join the MCU X-Men as Storm in 'Black Panther 2'
In late 2019, a rumor circulated that the MCU intended to introduce the new X-Men bit by bit. And Storm — previously played on screen by Halle Berry and Alexandra Shipp — was slated for an appearance in Black Panther 2. Moreover, Monáe was apparently in contention for the role.
Although no official announcements have since come to light, internet chatter about Storm's potential debut and the MCU X-Men as a whole have persisted. So, in a recent interview with Empire, Monáe directly addressed whether she would like to join the MCU.
I definitely have thrown it out there. One of my dreams has always been to play Storm. I don't know if she comes in in Black Panther, but it would be a dream to have her in it. I don't know where they are with that. A lot of women have played Storm, and they've done an exceptional job. And I would love to be in that line of artists and get to do Storm justice.
Of course, it's become commonplace for celebrities to publicly express their interest in high-profile roles. And just because Monáe wants to play Storm doesn't mean she fits Marvel's plans. However, Storm and Black Panther do have a romantic history in the comics. And Monáe seems ready for the role.
The 'Hidden Figures' star has the right commanding presence
In the comics, Storm is an African royal and worshipped by some as a goddess. Once she joins the X-Men, she retains a regal demeanor, displays natural leadership skills, and proves herself a fierce warrior. Likewise, the MCU X-men would probably put her in a similar position of power.
Thankfully, Monáe already has that commanding presence down. First in her bold musical performances and, more recently in her acting, Monáe owns the spotlight. And Storm requires a star who can enter a space and assume control at a moment's notice. This element of the character has been sorely lacking in X-Men movies to date, many fans believe.
In 2016, Monáe crossed over into movies with two Best Picture Oscar nominees: Moonlight — which ultimately won — and Hidden Figures. In both films, Monáe exhibited a strength, conviction, and natural charm that make her an easy choice to lead the MCU X-Men into battle whenever the mutants do come together.
She is also at exactly the perfect place in her career to join Marvel
Because the scope of the MCU movies is so grand, the franchise often prefers to bring on rising stars. Rather than shoot for top names, Marvel Studios gave stars like Robert Downey Jr., Chris Evans, Chris Hemsworth the platform to shine. In much the same way, Monáe would be the perfect choice for the MCU X-Men.
While her acting career is most certainly growing, she has yet to achieve the stardom that would require Marvel to shell out a hefty paycheck. Playing Storm could take her acting career to the next level. And the 34-year-old Monáe is the perfect age to assume the role of a mature, experienced Storm for the foreseeable future.
We're not sure if Storm really is set to debut in Black Panther 2. But the MCU X-Men definitely needs the character in the picture. And the connection between Storm and T'Challa feels like a natural way to tie her in. Let's just hope if this is the plan that Marvel Studios head Kevin Feige has Monáe in mind.