Meaghan Rath and Jack Cutmore-Scott Are Married in Backyard Ceremony with Zoom Guests
'Hawaii Five-0' star Meaghan Rath and her actor fiance, Jack Cutmore-Scott got married in a private backyard ceremony. Here's why Rath says she decided to elope.
Meaghan Rath is known for her roles in popular shows, like Hawaii Five-0 and Supergirl. Amid the pandemic, the actress and her fiance, actor Jack Cutmore-Scott made a plan to postpone their May nuptials. But in a recent Instagram post, Rath confirmed that the two are now officially newlyweds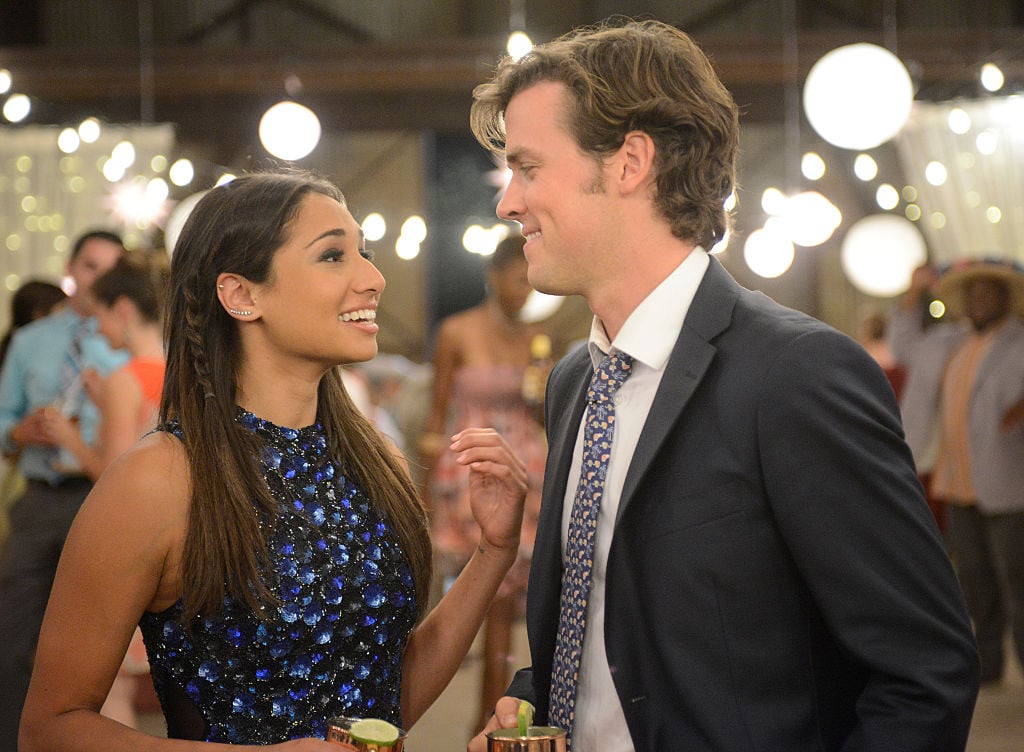 Meaghan Rath and Jack Cutmore-Scott are married
Rath and Cutmore-Scott were married in a private backyard ceremony on May 16.  The couple had pushed their wedding amid COVID-19 safety measures. But in an Instagram post, Rath shared pictures from her wedding and revealed that the two kept their original date.
"I wanted to share a bit of my happiness with you all," she wrote in the caption. "May 16th, 2020 was the day we had planned for our wedding. After the pandemic forced us to postpone, the unknown left us feeling pretty powerless over this event that was meant to be completely ours- a celebration of how we felt about each other."
"We decided that at the end of the day, especially in a time when the world is in such pain- all that matters is the people you love," Rath added. "So on May 16th, 2020, we eloped in our backyard, in our treehouse, where he proposed to me."
In the post, Rath is wearing a beautiful short white lace dress and veil with black high-heel boots. "It was my favorite day of all time," she wrote of her wedding, as she thanked her friends and family for attending via Zoom and driving by in celebration. "Life is short, go be happy."
The couple met on the set of a Fox sitcom
Rath and Cutmore-Scott met in 2015 on the set of their Fox sitcom, Cooper Barrett's Guide to Surviving Life. Both had leading roles in the comedy series, but it was canceled in the middle of its first season. 
Since then, Rath has gone on to star in shows like New Girl, Rogue, and Supergirl. And in 2017 she landed a recurring role in Hawaii Five-0 as Tani Rey. The actress has also appeared on episodes of Schitt's Creek and Magnum P.I.
RELATED: CBS Renews 'Hawaii Five-0' for Season 10. Will Alex O'Loughlin and Scott Caan Be Back?
After Cooper Barrett's Guide to Surviving Life, Cutmore-Scott landed a recurring role as Cameron and Jonathan Black on the ABC drama, Deception. He also appeared on an episode of Magnum P.I., as well as in films like Dunkirk and Bad Match.
Meaghan Rath and Jack Cutmore-Scott will star together in a new CBS series 
Their wedding isn't the only exciting news the couple has announced this year. Rath and Cutmore-Scott will star side-side in the upcoming CBS comedy, Jury Duty. The series follows a group of jurors who find it hard to agree on anything. 
On the show, Rath will play Jen, a sarcastic and neurotic book editor who is high maintenance and single. Her real-life husband, Cutmore-Scott will take on the role of Hutty, a friendly alternate juror who's good at taking the lead. 
There's no official premiere date set for Jury Duty. But when TV studios and productions do begin to reopen, CBS will likely update their fall and spring schedules accordingly.