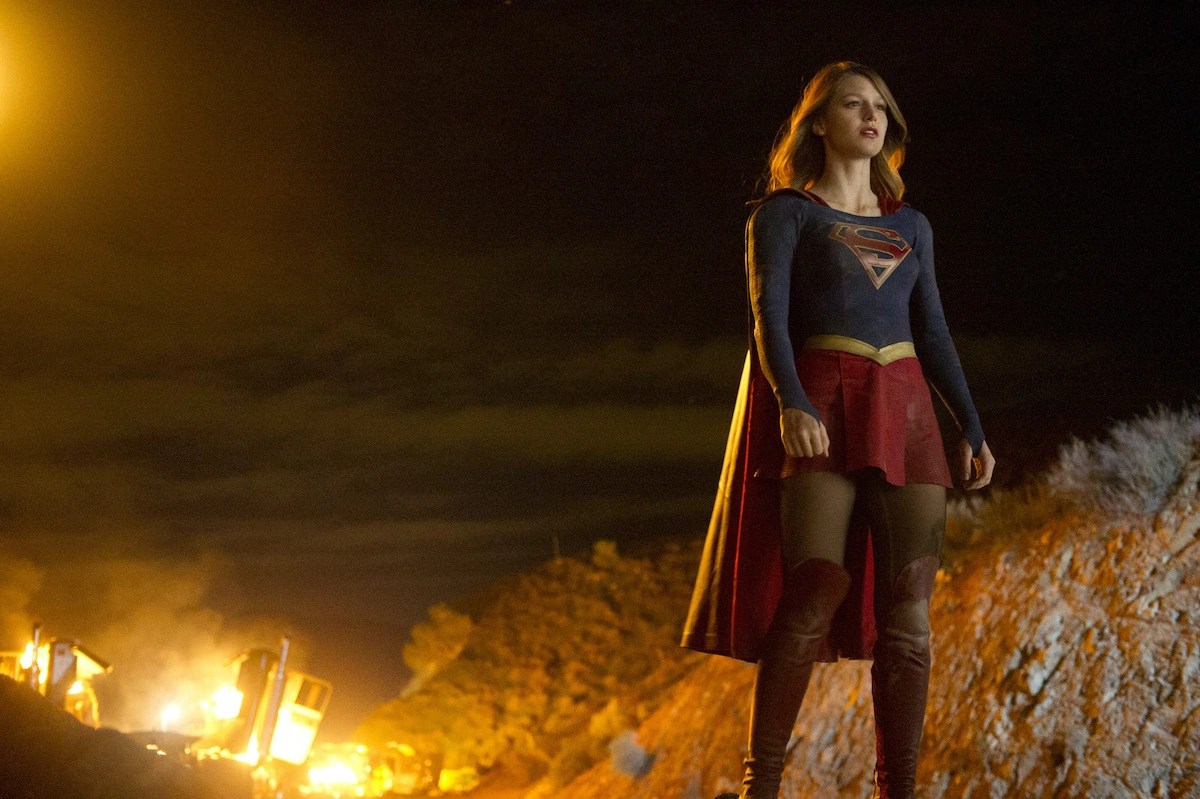 Supergirl
Supergirl is an American superhero series from The CW featuring characters from the D.C. Extended Universe (DCEU).
Supergirl follows Kara Danvers after having been brought to Earth for protection in the care of the Danvers family. Kara, a cousin of Superman, spent much of her upbringing hiding the superpowers she shares with her cousin.
Supergirl shows Kara now, as an adult living in National City and working for media mogul Cat Grant. After a super-secret agency enlists Kara to help protect the city's citizens, the days of hiding her superpowers come to an end. 
Supergirl followed Kara through six seasons as she used her powers to protect National City while navigating her own life and relationships. Supergirl is part of the Arrowverse. 
---
Premiere: July 8, 2015
Finale: November 9, 2021
Number of Seasons: 6
Cast: Melissa Benoist, Chyler Leigh, David Harewood, Katie McGrath, Mehcad Brooks, Jeremy Jordan, Chris Wood, Nicole Maines,
Where to Watch Supergirl: Netflix
Spinoffs: Arrow, The Flash, Constantine, DC's Legends of Tomorrow, and Batwoman
---
Featured Articles:
Melissa Benoist Reveals What She Won't Miss About 'Supergirl'
---
Is Supergirl Stronger Than Superman? DC Comics Finally Answers
---
'Supergirl': Thomas Lennon Wishes That His Return Episode Was a Full-Blown Musical
---
Is the End of 'Supergirl' a New Start for Dreamer? Nicole Maines Hints We May See Her Again
---
Read more about Supergirl from DC Comics.
Read the latest articles about Supergirl