The 'Mean Girls' Ending Was Supposed to Be Much Darker
Fans and critics agree that Mean Girls is the quintessential teen movie of the '00s. With its tight and hilarious script written by Tina Fey and performances from talented young actors, the film made over $130.1 million at the box office in 2004. It also introduced the world to a grown-up Lindsay Lohan, Rachel McAdams, Amanda Seyfried, Lizzy Caplan, and Daniel Franzese.
It's hard to imagine Mean Girls playing out differently on screen. However, Franzese recently revealed the mathlete competition wasn't supposed to happen at all. His character, Damian, had an alternate fate as well.
On an August 2021 episode of the Crazy Stupid Fangirls podcast, Franzese spoke about his time on the movie and how the original script significantly differed from the final cut.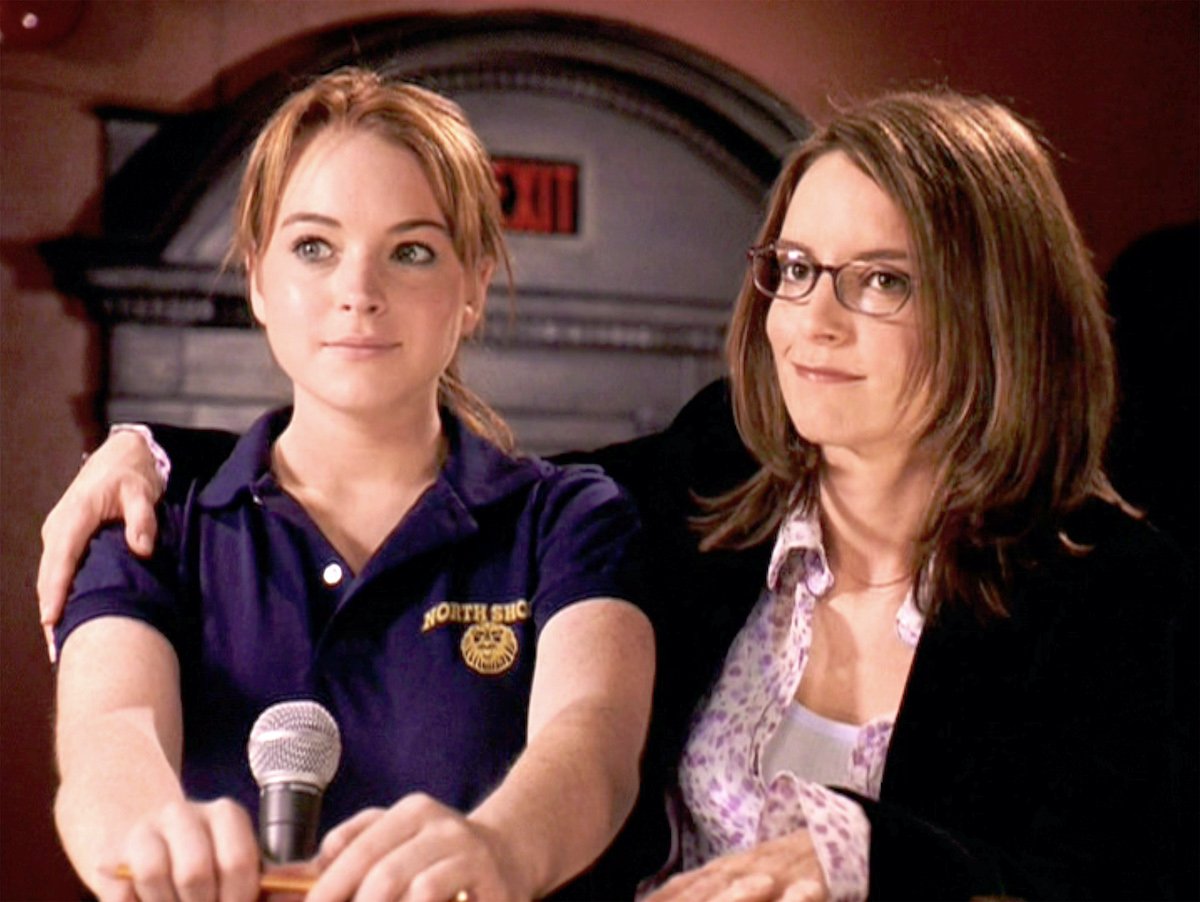 Some changes to the 'Mean Girls' script were as small as alternating lines for content
Scripts often go through rewrites, but according to Franzese, Mean Girls went through many changes. "The script was almost completely different than the one we shot," he said. "One of my favorite lines that didn't make it was when we were walking to the back building, across the field. Originally Damian was supposed to be smoking a cigarette."
Lohan's character Cady was then supposed to warn Damian against smoking. Franzese revealed his rebuttal was going to be, "It keeps me thin."
"We didn't film it. It was cut out [of the script] because [director] Mark Waters doesn't put cigarettes in teen movies," he said. 
Tina Fey's Ms. Norbury had a much more tragic ending, thanks to Kevin G.
"The original ending was different totally," Franzese revealed. Many of the throwaway jokes and plotlines about drugs were initially more vital to the Mean Girls' script.
"Kevin G. was actually selling ecstasy, and Ms. Norbury talks him out of it and then kept the drugs in her drawer," he said. When the Burn Book gets distributed throughout the school, Cady's lie about Norbury selling drugs gets investigated. In the first ending, when the teacher is accused of being a drug pusher, "she's actually found with drugs." 
"She was going to lose her job, and instead of the mathlete competition being the big ending, the big ending was we all went to the school board to get her job back. Kevin G. was going to come but doesn't show up, so I speak on his behalf saying it was mine," he laughed.
"I do remember one of the funny lines from it. 'She saved my life. I could be listening to house music right now,'" Franzese continued.
Daniel Franzese says Damian's future post 'Mean Girls' included Simon Cowell
When the students' futures are disclosed at the end of the movie, Damian was supposed to be one of the first people to go viral.
According to Franzese, "Initially my character was supposed to go on American Idol, and Simon Cowell was going to say he was too fat to be a pop star. So [Damian] jumps across the table and punches him in the face and goes viral."
Franzese said the only reason the producers didn't put that in Mean Girls' final cut was that it would date the film. "American Idol is not going to be on forever, and it was an 'in the moment' trend."