Meet the Cast of 'RuPaul's Drag Race: All-Stars 6'
A new queen will join Trixie Mattel, Shea Couleé, and others in the RuPaul's Drag Race "Hall of Fame." Here's what we know about the cast of All-Stars 6, which includes contestants like Jan, Ginger Minj, and Jiggly Caliente.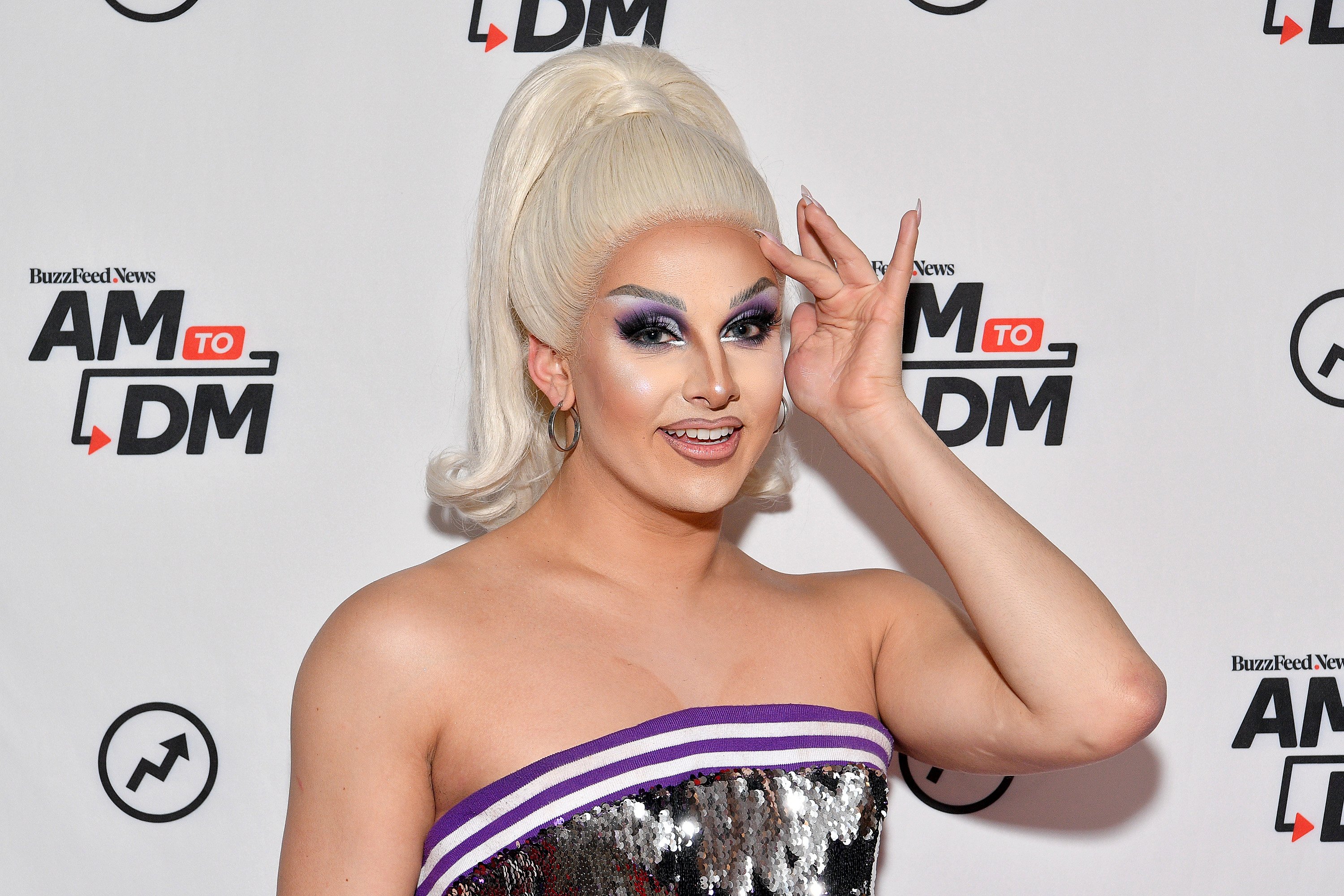 A'keria C. Davenport (Season 11)
From the legendary "House of Davenport," Miss A'keria was a contestant on RuPaul's Drag Race season 11. She stunned with her runway looks but was eliminated before snatching the crown. 
Eureka (Season 9/10) 
This RuPaul's Drag Race contestant injured her leg during season 9. As a result, RuPaul gave her an open invitation to return for the following season. She made it to the finals, even lip-syncing for the crown in the process. 
Ginger Minj (Season 7/'All-Stars 2′)
She was one of the founding members of the "Bitter Old Lady Brigade." After placing in the Top 3 for season 7, Ginger Minj returned for RuPaul's Drag Race: All-Stars 2. She was eliminated shortly after entering the Werk Room for her second chance.
Jan (Season 12)
Fans are ready to feel the Jan-tasy again. She loves the Rusical episode and even though she didn't win that challenge, she earned praise from musical theater fans across the country. Jan returns to the Werk Room for All-Stars 6.
Jiggly Caliente (Season 4)
It's been some time since this contestant appeared in the Werk Room. Jiggly Caliente competed in season 4, along with Chad Michaels, Willam, and Phi Phi O'Hara. Since then, she's had cameos in shows like FX's Pose.
Kylie Sonique Love (Season 2)
She had a brief appearance in the RuPaul holiday special. Now, Kylie Sonique Love, formerly of season 2, is returning to the competition. 
Pandora Boxx (Season 2/'All-Stars 1′)
She had a sweet persona in season 2, which quickly changed for All-Stars 1. Now, Pandora Boxx is ready to show off her growth for RuPaul's Drag Race: All-Stars 6.
Ra'Jah O'Hara (Season 11)
After getting caught up in some RuPaul's Drag Race: Untucked drama, Ra'Jah O'Hara was eliminated from season 11. She returns for new episodes of this spinoff series. 
Scarlet Envy (Season 11)
She's the self-proclaimed sultry queen of New York. This drag performer won a maxi-challenge and a mini-challenge on her season. After sashaying away on season 11, Scarlet Envy has her sights set on the All-Sars 6 crown.
Serena ChaCha (Season 5)
Plenty of the season 5 contestants made their way through RuPaul's Drag Race: All-Stars. That includes Alaska 5000, Detox, Alyssa Ewards, and Roxxxy Andrews. Now, it's Serena ChaCha's turn.
Silky Nutmeg Ganache (Season 11)
She was loud, confrontational, and ready to lip-sync for her life. Silky Nutmeg Ganache also made it to the finals of her season of RuPaul's Drag Race. This contestant will return for RuPaul's spinoff series.
Trinity K. Bonet (Season 6)
During season 6, this contestant was sometimes held back by her "inner saboteur." Thanks to some encouragement from Bianca Del Rio, she came out of her shell to shine in several challenges. Now, she's back with even more growth and stunning runway looks to showcase. 
Yara Sofia (Season 3/'All-Stars 1′)
This contestant competed on the first season of All-Stars, even if she was partnered with another queen. Yara Sofia is a Puerto Rican drag queen returning to the Werk Room for All-Stars 6.
This season of RuPaul's reality competition series premieres exclusively on Paramount+.