She's Here to Slay — Meet the Powerful Winner of 'RuPaul's Drag Race: All-Stars 5'
With such an incredible Top Three, it's hard to root for just winner on 'RuPaul's Drag Race: All-Stars 5.' Still, RuPaul decided who America's Next Drag Superstar will be.
The Top Three of this season were all pretty iconic. There can only be one winner of All-Stars 5, though. Who walked away with the crown, the cast prize, and the title? Here's what we know about the winner of RuPaul's Drag Race: All-Stars 5 and her time on this reality competition series.
[This article contains major spoilers from RuPaul's Drag Race: All-Stars 5. Read at your own risk, squirrel friends!]
The Top Three of 'RuPaul's Drag Race: All-Stars 5' included Miz Cracker, Shea Couleé, and Jujubee
There are plenty of Drag Race girls with charisma, uniqueness, nerve, and talent. Episodes of All-Stars contain the best of the best. This season, although there were a few surprises, resulted in an iconic and powerful Top Three. 
The finalists for All-Stars 5 included Miz Cracker, Jujubee, and Shea Couleé. Each of these performers earned praise and recognition throughout the season. Jujubee won a challenge early on. 
Shea Couleé won the Snatch Game episode with her personation of Flavor Flav. Miz Cracker won the design challenge with her badminton-inspired look, created from scratch. After writing and performing original verses for RuPaul's song, "Clap Back," fans learned who became "America's Next Drag Superstar."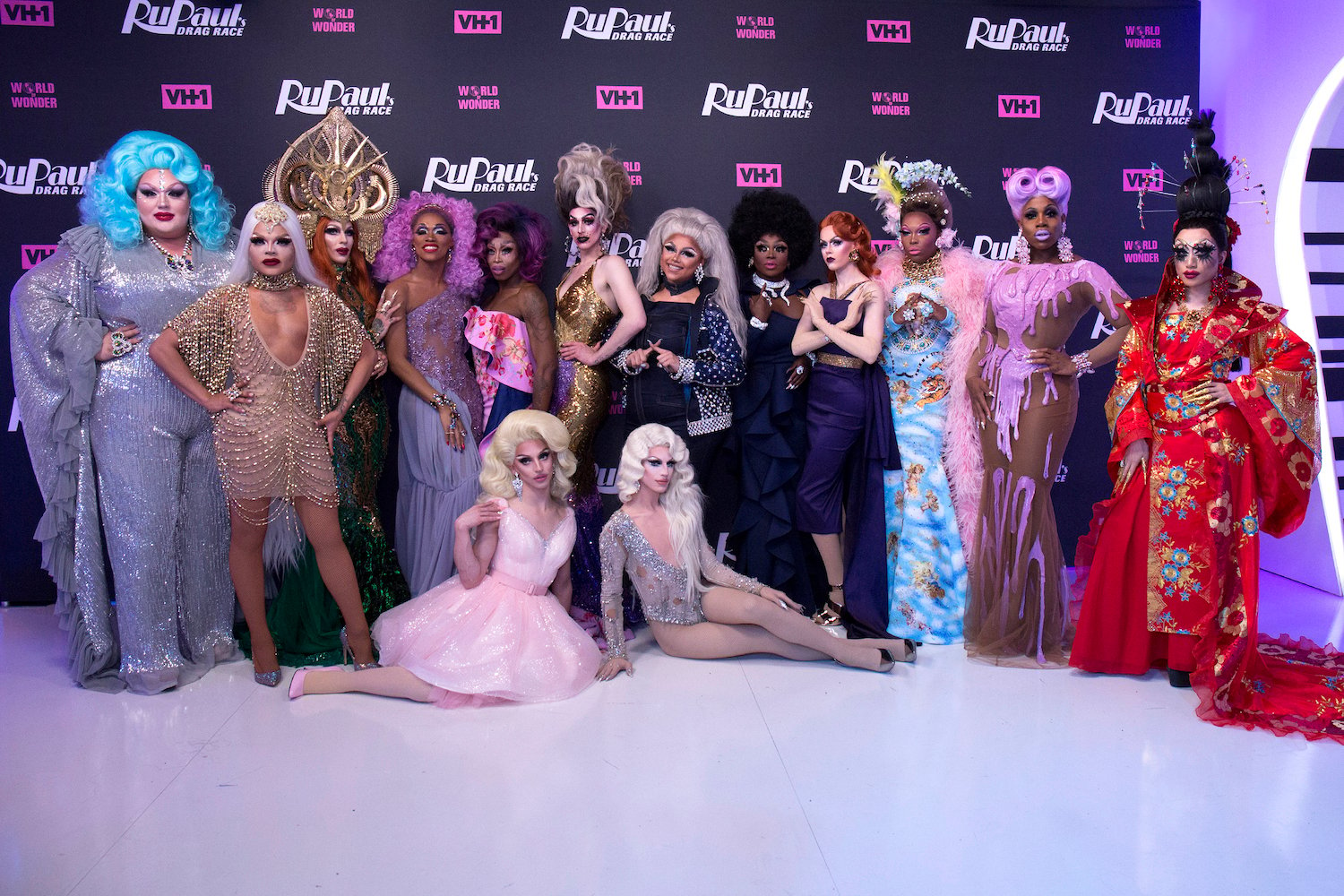 Shea Couleé is the winner of 'RuPaul's Drag Race: All-Stars 5'
Throughout this season, though, Shea Couleé made a name for herself as one of the most powerful and prominent competitors. She created a wedding-inspired look from scratch. She personated Flavor Flav on the Snatch Game (and won!) 
Shea Couleé even helped out the other competitors with their looks. Of course, her verses for both "I'm In Love" and "Clap Back" proved her talent as a singer and rapper, as well as her talent as a drag performer. 
It's fitting that when RuPaul chose the next "Drag Race Superstar," Shea Couleé was the performer to snatch the crown. Fans on social media shared their love and support for the drag queen, even commending her activism outside of the show. 
The drag performer commented on appearing on the reality competition series
Although this was a second chance for most of the contestants, (and a third chance for Miss Jujubee,) Shea Couleé explained how she wanted to show a new side of herself to fans of the series. Season 9 didn't exactly end well for her, as most remember the Sasha Velour rose petal moment. 
"When I left filming, I just felt really at peace with everything, because I knew that I went in there and gave it my 100 percent best and most authentic self," Shea Couleé said during an interview with Entertainment Tonight. "And that's what I wanted to do. I'm really glad to look back and watch the show and see the person that I had grown into from my time on season 9."
Fans can learn more about Shea Couleé from her social media accounts. Drag Race viewers can see already released episodes of RuPaul's Drag Race: All-Stars 5 on the VH1 website and on WOWPresents Plus in select countries.