Who Will Play Meg in Disney's Live-Action Adaptation of 'Hercules'? Fans on Social Media Weigh In
She's a damsel, she's in distress, but she can handle this. Meg is one of the most popular characters from Disney's Hercules. Now, fans are already casting her for Disney's rebooted version of this story. Who will play the headstrong and independent Meg in Disney's live-action adaptation of Hercules? Here's what Disney fans on social media are saying about this upcoming film.
Disney is making a live-action version of 'Hercules'
Bless my soul! Thanks to an article from The Hollywood Reporter, fans learned that this character is making the trip to Olympus one more time. The animated movie, Hercules, is getting a live-action adaptation thanks to the Walt Disney Company. This will, presumably, be a retelling of Hercules' journey of becoming a true hero and joining his father and the rest of the Greek gods. 
The studio created a few live-action remakes in the past, including Beauty and the Beast, Aladdin, The Lion King, and Cinderella. Although not much information has been revealed about this film, some fans shared their thoughts (and dream cast lists,) on social media. 
Ariana Grande is an unapologetic Disney fan 
None of the cast members have been confirmed for this upcoming film. Still, that doesn't stop fans from casting their favorite actors in the lead roles. One of the most obvious choices for fans is Ariana Grande for the lead role, Meg. (She even performed "I Won't Say I'm In Love" for the recent Disney Singalong.)
Ariana Grande worked with Disney in the past. The artist sang "Zero to Hero" from Hercules for the We Love Disney album, later performing it live from Walt Disney World. With previous acting experience on Sam and Cat and Victorious, Grande is definitely a fan-favorite choice for this character.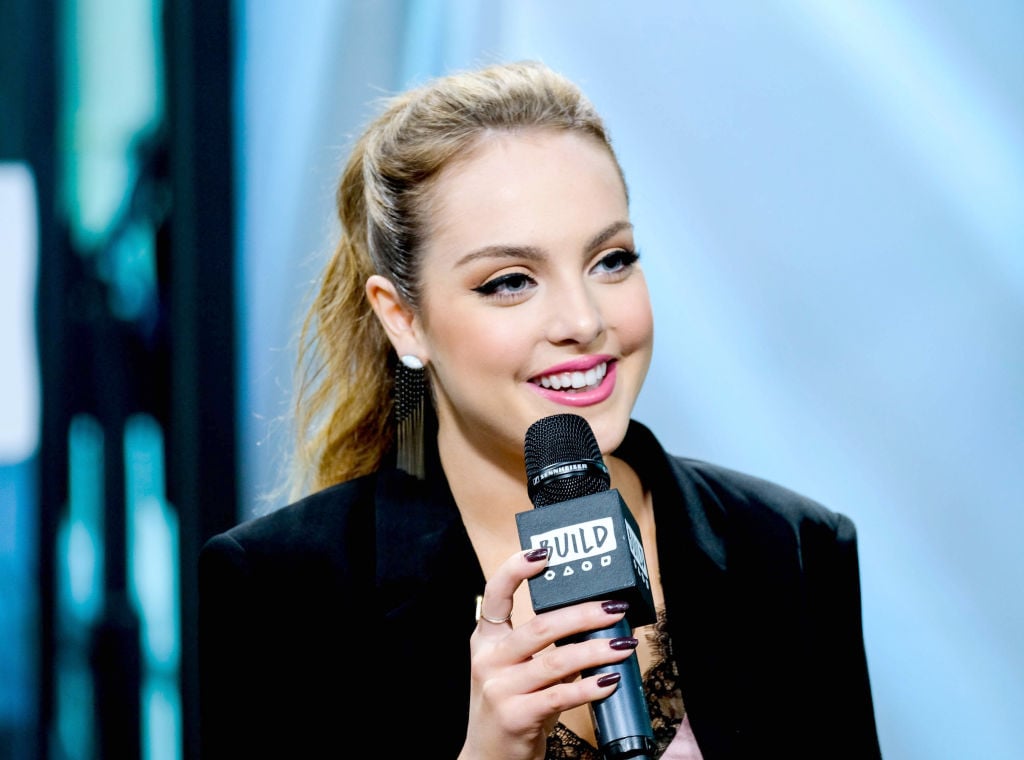 Fans took to social media, sharing their thoughts on this 'Hercules' character
Ariana Grande isn't the only actress fans want to portray this Hercules character. On Twitter and other social media platforms, Disney fans are suggesting everyone from Lizzo to Liz Gillies to Anya Taylor Joy. 
"Ariana Grande is the only deserving person to play Megara in the upcoming @Disney Hercules live-action remake! She has the looks, the voice, the talent, the love for the animated classic and she is even part Greek," one Twitter user said. Some fans even started a petition to have her portray the iconic character, although Disney has yet to respond to it.
"Everyone keeps 'dream casting' Ariana Grande as Megara in the Hercules live-action, but she isn't even the best option out of the cast of Victorious. LIZ GILLIES as Meg would absolutely SLAP," another Twitter user said.
"For Megara – #AnyaTaylorJoy, (I know that everyone loves Ariana Grande that the truth is not bad, Anya would be perfect,)" another Twitter user wrote. We're still a long way away from this live-action adaptation. Presumably, more information regarding the cast will be announced in the coming months.
Until then, fans can watch other Disney live-action adaptations on the company's streaming platform, Disney+. To learn more about Disney's subscription service, visit their website.