Megan Fox Claims Brian Austin Green Is Obsessed With Portraying Her as an 'Absent Mother'
Breakups and divorces are always extremely challenging. However, when they are played out in the public eye, with millions of people adding their own opinions into the mix, they can be horrendous. Megan Fox and Brian Austin Green have officially split after 10 years of marriage, and Fox has moved on with rapper/actor Machine Gun Kelly. Unfortunately, Green does not to appear to be taking it too well.
Though the former couple appeared to be co-parenting well and keeping things cordial, that has slowly crumbled over the past several months. Recently, as she's gone public with her romance with Machine Gun Kelly, Green has been taking petty swipes at Fox on social media.
Now, Fox is clapping back, saying that her soon-to-be-ex-husband is obsessed with portraying her as an absent mother.
Brian Austin Green was intially supportive of Megan Fox's new relationship
Initially, when news broke, and Fox was seen with Machine Gun Kelly, Green rushed to his wife's defense. "I wish Megan the absolute best in everything. I want her to be completely happy for her and for the kids," he said during a recent appearance on Hollywood Raw podcast. "That's super important. Nobody wants to be around somebody that's unhappy. Nothing good comes out of that. That's a terrible situation."
He also added that he was not at all blindsided by the relationship. "Neither one of us did anything to each other," he explained. "She's always been honest with me; I've always been honest with her. We've had an amazing relationship, and I will always love her, and I know she will always love me. And I know as far as a family, what we have built is really cool and really special."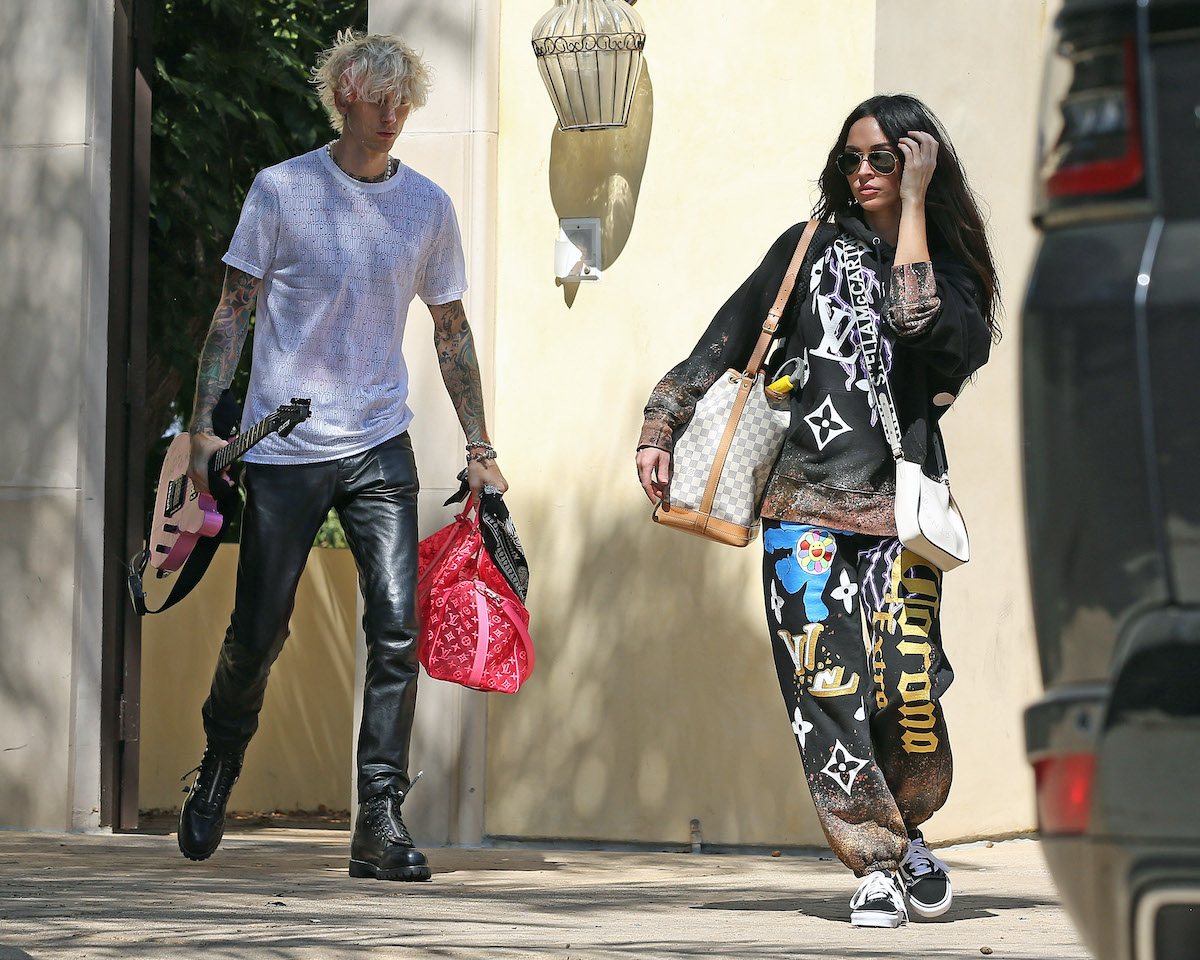 RELATED: Which Of Megan Fox's Love Interests Is Worth More: Brian Austin Green Or Machine Gun Kelly?
Brian Austin Green is now upset about how public Megan Fox is being with Machine Gun Kelly
Unfortunately, it looks like Green's feelings toward his wife and her new relationship have since soured. Over the past few months, he's been taking petty swipes at Fox, including using the caption, "achingly beautiful boys" after Fox went public with Machine Gun Kelly using the same caption.
It seems that he doesn't understand why Fox's new relationship has to be so public.
"Brian is annoyed that she is so focused on her relationship with Machine Gun Kelly," an insider told People. "He doesn't understand the need to post social media pictures with silly captions to proclaim her love for him. They aren't even divorced yet. It definitely annoys Brian. And it stings a bit too that Megan moved on so quickly. Megan was always very private, so Brian just doesn't get what changed."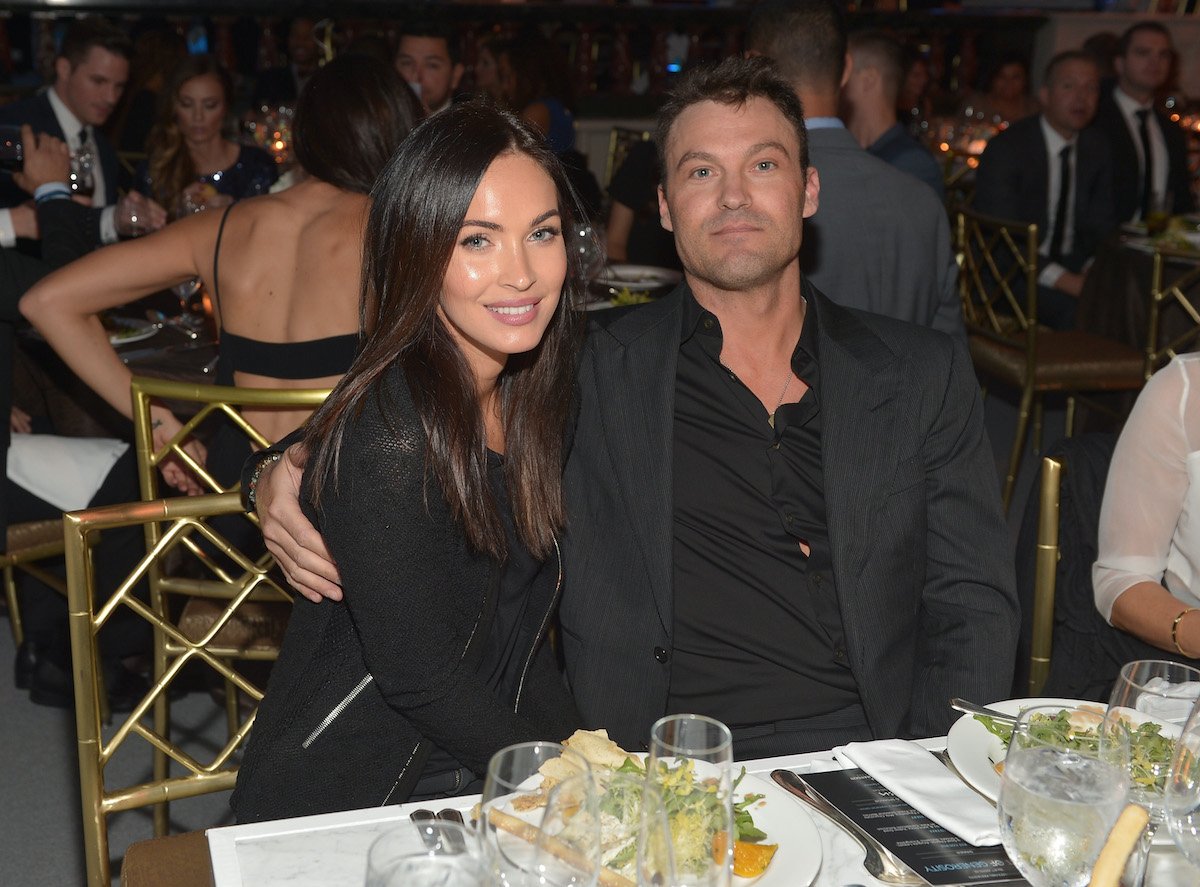 Megan Fox claims Brian Austin Green is obsessed with portraying her as an absent mother
It looks like Fox is fed up with Green's petty swipes. On Green's recent Halloween post, which showed their son Journey River, Fox spoke up.
"Why does Journey have to be in this picture? It's not hard to crop them out. Or choose photos that they aren't in," the actress commented on Green's post via Yahoo! Entertainment. "I had a great Halloween with them yesterday, and yet notice how absent they are from my social media. I know you love your kids. But I don't know why you can't stop using them to posture via Instagram." She added,
You're so intoxicated with feeding the pervasive narrative that I'm an absent mother, and you are the perennial, eternally dedicated dad of the year. You have them half of the time," she said. Congratulations you truly are a remarkable human! Why do you need the internet to echo back to you what should be inexhaustibly evident in the way your children love you?
It looks like the former couple settled things offline. Green took down his original post and added one without their son. He captioned the post, "Hope you all had a happy Halloween!!!"