Megan Fox Says Machine Gun Kelly Is Her 'Perfect Boy' And That They Share Clothes
Megan Fox and Machine Gun Kelly have been very open about their intense love for each other. The couple has spent more than a year shutting down red carpets together and exchanging steamy banter on social media for the world to see.
Fox recently opened up about her feelings for Kelly, including describing all the ways he is her perfect match. Here's what the Transformers actor said about her musician boyfriend.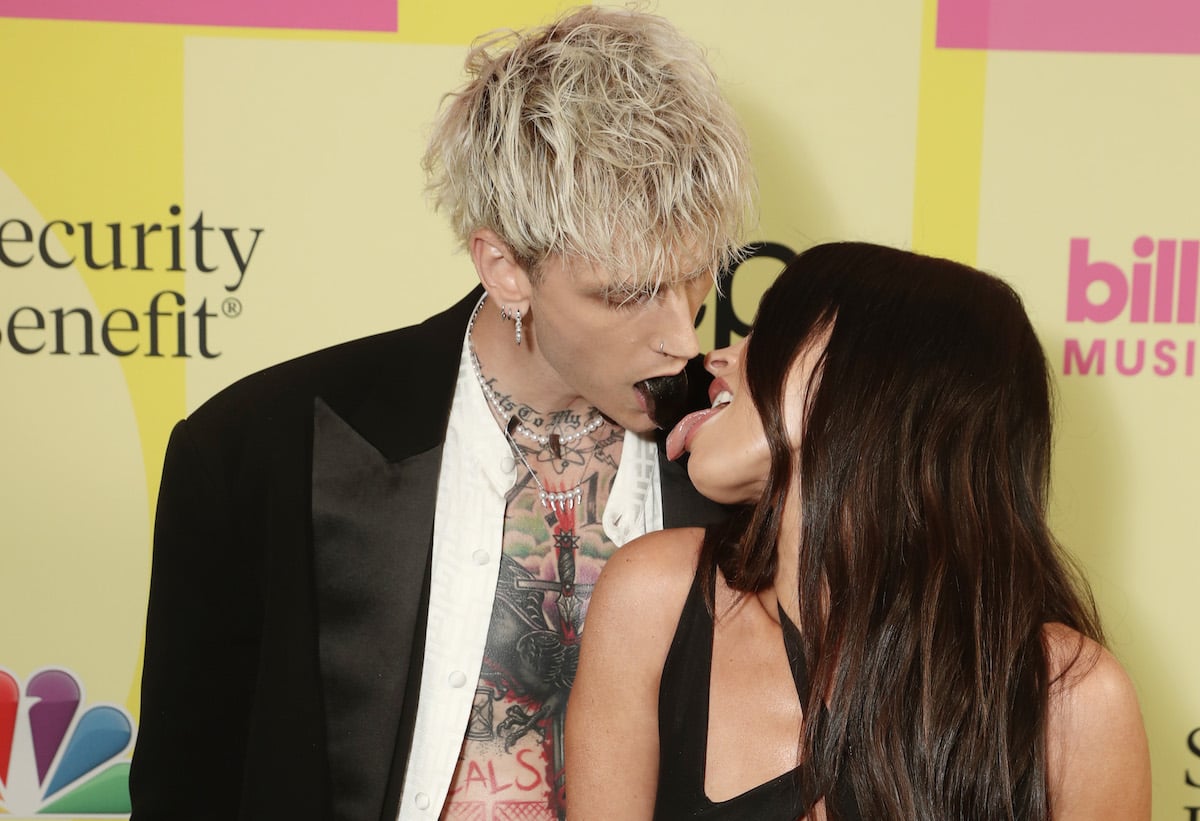 Megan Fox revealed that helping girls come out gives her a sense of purpose
Her relationship with Machine Gun Kelly isn't the first high-profile romance the Jennifer's Body actor has experienced. Megan Fox has been married to fellow actor Brian Austin Green since 2010. She was still married to him when she met Machine Gun Kelly.
Although her most publicized relationships have been with men, Fox identifies as bisexual. In an Oct. 2021 interview with the New York Post, Fox shared that helping others come out of the closet has given her a sense of purpose.
"I can't tell you how many girls, from 30 down into their teens – or, f— that, my age, too – come up to me and are like, 'I realized I was gay because of you,' or 'I felt comfortable coming out because of you,' because of Jennifer's Body and the interviews I did about being bisexual before it was cool," said Fox, who is 35 years old.
"That's something that's so important to me, that I'm so proud of," the actor said. "If my purpose on Earth was to help one girl come out of the closet and feel OK about it, I had an amazing purpose here."
Earlier this year, Fox took to her Instagram to remind everyone that she is part of the LGBTQ community. 
On June 26, at the end of Pride Month, Fox posted three photos showing off a rainbow manicure. She was also wearing a multi-colored necklace in two of the pictures.
She captioned the images, "Putting the B in #LGBTQIA for over two decades 🌈🌈 @moveon @intoactionus #pride"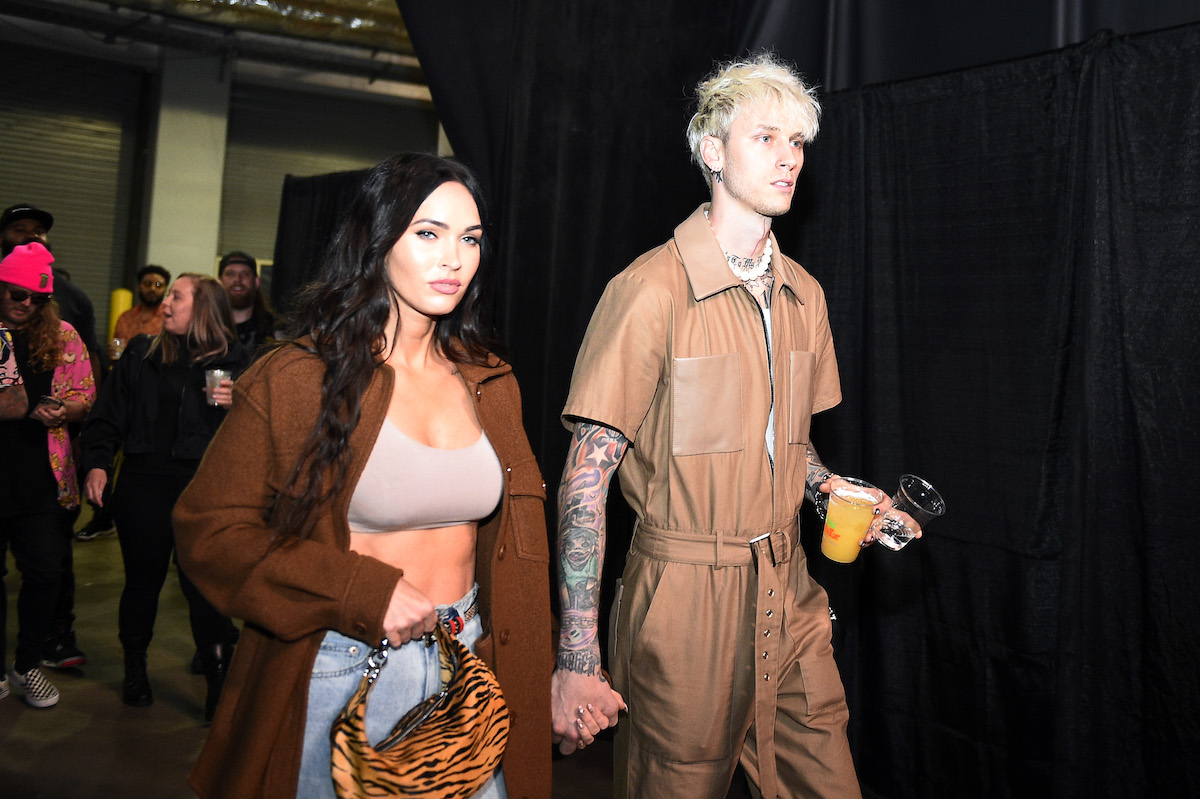 The 'Jennifer's Body' actor described boyfriend Machine Gun Kelly as her 'perfect crush'
Megan Fox and Machine Gun Kelly bonded in the spring of 2020 on the set of Midnight in the Switchgrass. The two stars have been practically inseparable since then.
In her Oct. 2021 interview with the New York Post, Fox described how MGK is her ideal man. "I wish someone had asked me, when I was, like, 6, to draw a picture of the perfect boy," said the actor. "He would be weirdly tall, to where it almost looks painful, and super thin, and blond, and have earrings and tattoos and be wearing tartan pants and, like, a woman's blouse.
"And he manifested and is real! Aesthetically, [Machine Gun Kelly] is my perfect crush. I think I was pre-programmed to be attracted to him."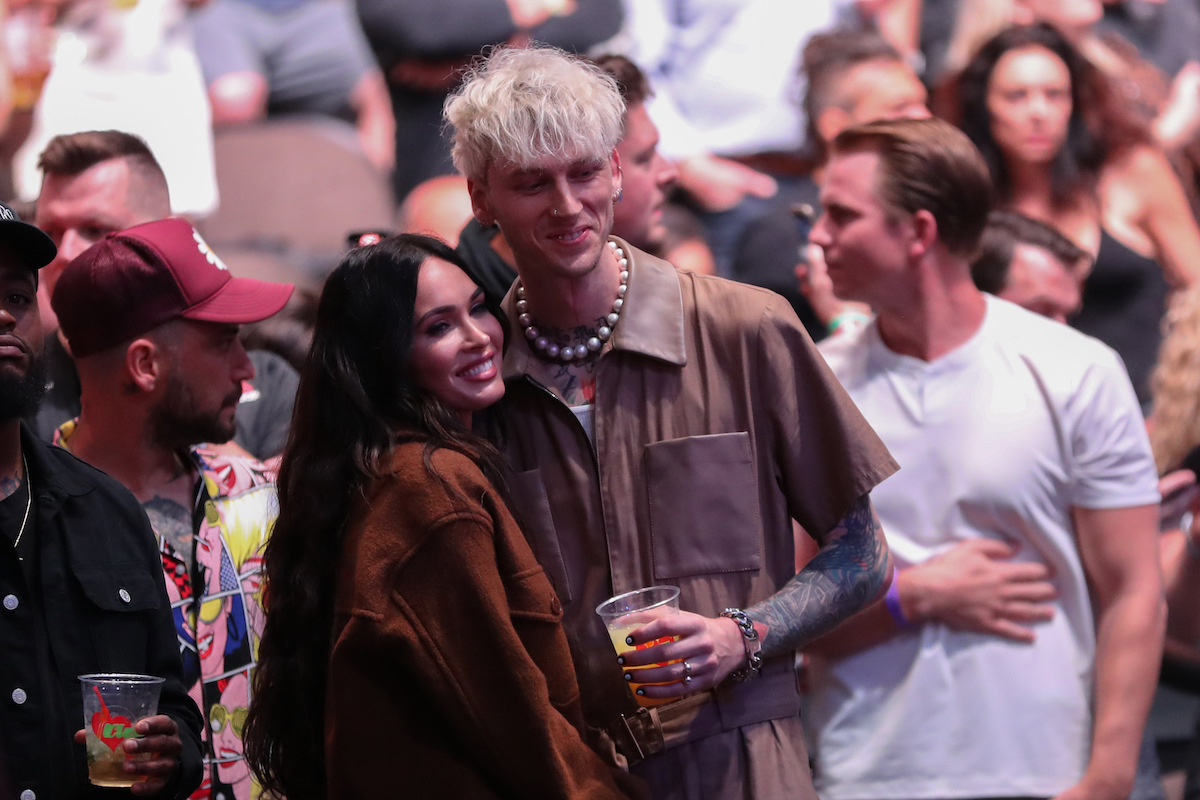 RELATED: Machine Gun Kelly Says Relationship With Megan Fox Kept Him Alive: 'Love Gave Me a Reason to Stay Here'
Megan Fox shares clothes with Machine Gun Kelly
Not only is MGK Fox's dream guy, but the couple also shares a wardrobe. "I always wanted a boyfriend who would share a closet with me and wear my clothes," gushed Fox. "I don't know how he gets them on his body, but he does, and it looks really good."
The two celebrities manage to fit into each other's clothes, despite their noticeable size difference. Machine Gun Kelly towers over Fox at 6'5", while the Transformers actor is 5'4".
They are opposites in other ways besides their heights, as well. "I like going to bed at 10 and getting up at six and going for a hike and meditating," Fox said. "And he's going to bed at 5 a.m. and waking up at 8 p.m."
Fox is also sober, and her punk-rock boyfriend is not. "Being in a f—ing nightclub isn't fun when you're not drunk. I'm just sitting there watching everybody, like, when is it over?" Fox described. 
But despite their differences, Fox is very happy in her relationship with Kelly. "I'm so happy in this moment of my life," she said. "That's something I didn't get when I was younger. I wish I had been more present. I've learned to just appreciate the moment I'm in."