Megan Fox Reveals the Bizarre First Words Machine Gun Kelly Ever Said to Her
Megan Fox and Machine Gun Kelly spilled the details of their first meeting, and it wasn't when everyone thinks. They also revealed the first thing that MGK ever said to Fox.
Megan Fox and Machine Gun Kelly have been in a relationship for over a year now. They are so inseparable that it's hard to imagine a time when they weren't together. 
In a recent interview, the couple opened up about their romance. They even shared the details of their very first conversation.
Here's what happened when they met and the first words they ever exchanged.
Megan Fox and Machine Gun Kelly got together in 2020
MGK and Fox first bonded on the set of the Randall Emmett film Midnight in the Switchgrass. At the time, Fox was married to actor Brian Austin Green, with whom she shares three children. Kelly was dating someone else, and he also has a daughter from a previous relationship. 
After spending time together on set, the two separated from their respective partners and quickly started seeing each other. For the last year and a half, the unconventional couple has been making headlines for their public appearances together and comments about one another on social media.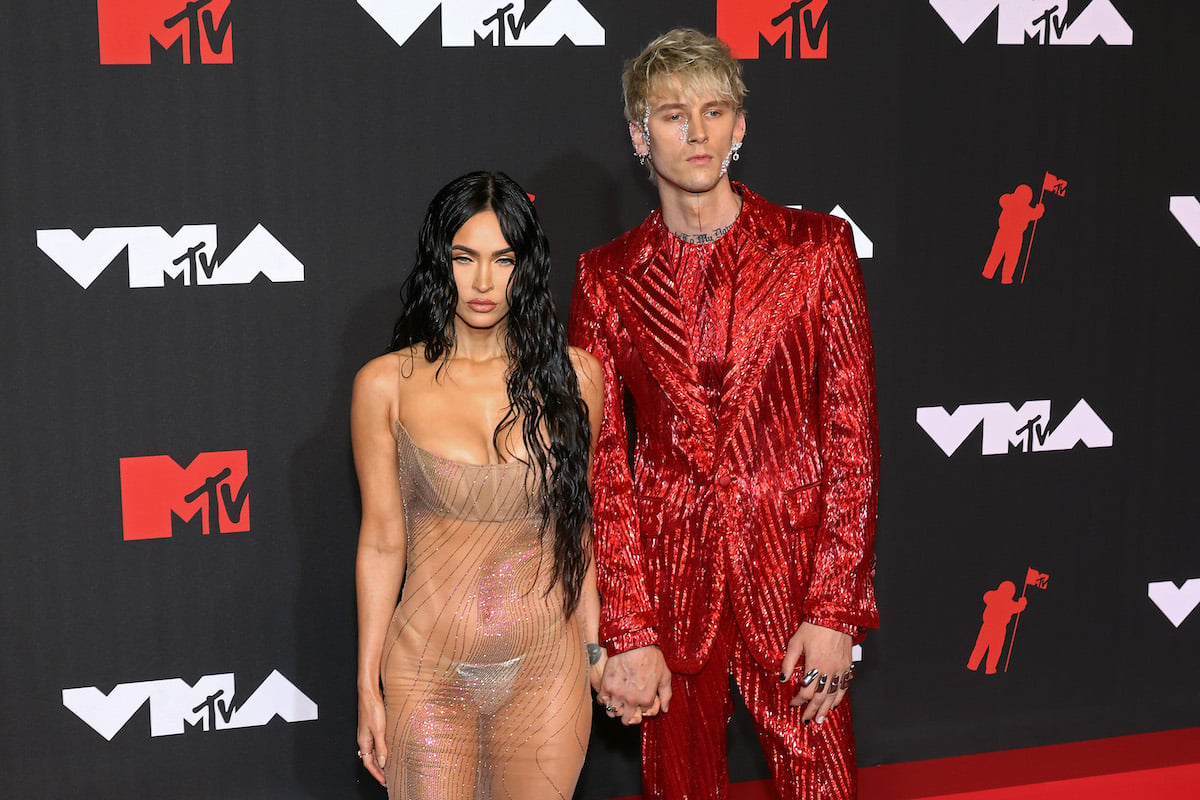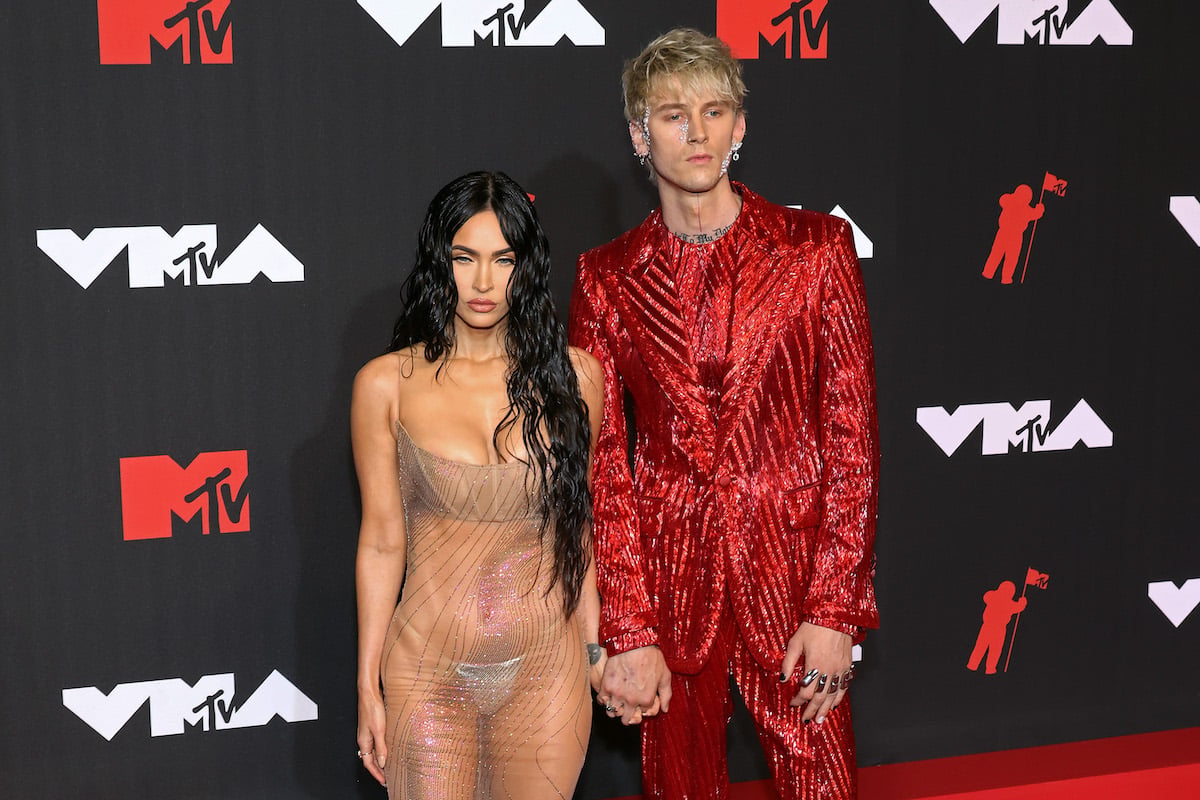 The 'Jennifer's Body' star revealed the first thing Machine Gun Kelly ever said to her
Although their first real conversation didn't occur until 2020, MGK and Fox actually met a few years before that at a GQ party in Los Angeles.
"This weird thing happened," Fox told British GQ. "We didn't see each other." She then turned to Kelly and asked him, "Do you remember [seeing] my face?"
"That's what's crazy, I don't," Kelly answered. "I don't remember your face."
Fox continued, "I don't remember your face, and I definitely would have remembered his face. I just remember this tall, blond, ghostly creature, and I looked up, and I was like, 'You smell like weed.' He looked down at me, and he was like, 'I am weed.' Then, I swear to God, he disappeared like a ninja in a smoke bomb."
When they met again on the set of Midnight in the Switchgrass, Fox reminded Kelly of their previous encounter. Later, Kelly would text her to repeat his first words to her: "I am weed."
Megan Fox said that 'spirit guides' initially kept her away from the 'Papercuts' singer
Fox had a theory about why the two stars couldn't see each other's faces clearly that first night they met. 
"I think we weren't allowed to see each other yet. We weren't supposed to run into each other that night, so our souls, our spirit guides, were luring us away from each other because you literally had no face, like that thing from Spirited Away. It is hard to see his face in general, but really he had no face that night." 
She turned and said to Kelly, "Thank God, [because] what torture had I known you were there and I couldn't get to you. It was better that I didn't know."
Fox has said in the past that she and MGK have a spiritual connection that extends past this lifetime. She has referred to Kelly as her "twin flame" and said that their relationship is "handled for us by our ancestors and the spirits and energies that are watching over us."