Megan Fox Was 'Dragged Through The Coals' For Being Open About Her Mistreatment in Hollywood, Before #MeToo
Megan Fox is one of the most recognized names and faces in Hollywood. She made acclaim as Shia LaBeouf's co-star in the first two Transformers movies. However, it's no secret that she had issues with the movies' director, Michael Bay. And apart from him, she's also faced massive amounts of sexism in Hollywood, whether in marketing for her films or from people she's worked with. Now people notice how badly she was treated, but she's always been vocal about it.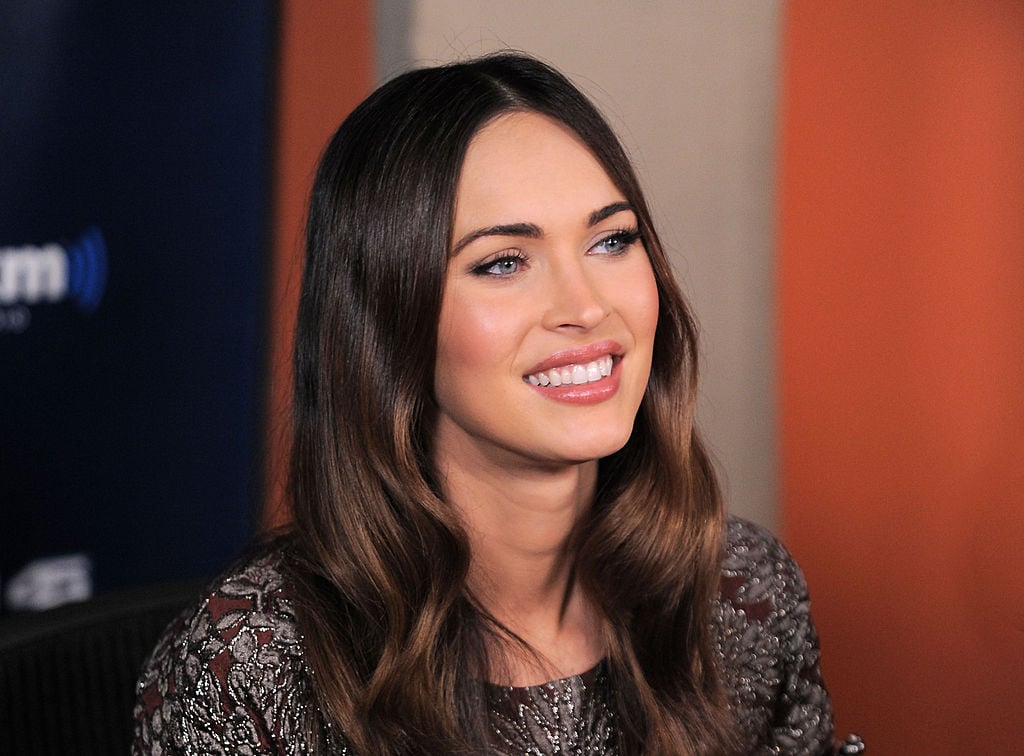 RELATED: Megan Fox Fans Want Justice After Michael Bay 'Transformers' Stories Resurface
Megan Fox was a sex symbol but also the victim of horrible mistreatment
A recent video resurfaced of Fox on Jimmy Kimmel's show in the past and went viral. Why? Because the actress relayed a horrendous story about one of the times she worked with Bay. She explained how she was only 15 years old and a background actress. Despite her age, he dressed her in high heels and a bikini. She couldn't sit at the bar in the scene because she was underage, but that didn't stop Bay from making an equally inappropriate decision.
"His solution to that problem was to then have me dancing underneath a waterfall getting soaking wet," Fox said. "At 15, I was in 10th grade. That's sort of a microcosm of how Bay's mind works." 
What's almost equally as jarring is Kimmel's response: "Well that's a microcosm of how all of our minds work. Some of us have the decency to repress those thoughts." 
While that was how Fox was treated at just 15, she continued to face objectification and over-sexualization throughout her career. Take Jennifer's Body. The target audience for that movie was women, as it talks about the horrors they face at the hands of a merciless, patriarchal society. However, it was marketed to teenage boys with Fox's body. So it's no wonder that it didn't do well back when it came out. But it's found a resurgence now, with the proper audience grabbing hold of it more than a decade later.
"Considering all of the stuff that has happened since then, and is happening on a regular basis in this country, and with celebs [stories] we have every day, I never really did anything that crazy," Fox told screenwriter Diablo Cody in 2019 for Entertainment Tonight. "But I was really dragged through the coals for a lot of it."
Fox knows she was 'out and in front' before the #MeToo movement
In that interview, she also told the Jennifer's Body and Juno screenwriter that she's always been open about her mistreatment. And seeing interviews like the one with Kimmel or another with Peter Travers in 2009, it's obvious. But because it wasn't the norm back then, Fox was blacklisted. 
"I feel like I was sort of out and in front of the #MeToo movement before the #MeToo movement happened, I was speaking out and saying, 'Hey, these things are happening to me and they're not OK,'" Fox said. "And everyone was like, 'Oh well, f*ck you. We don't care, you deserve it.' Because everybody talked about how you looked or how you dressed or the jokes you made."
She also told The New York Times in 2018 that she didn't come forward again with the popularity of the #MeToo movement because she had such bad experiences doing so before. 
"I just didn't think based on how I'd been received by people, and by feminists, that I would be a sympathetic victim," Fox said. "And I thought if ever there were a time where the world would agree that it's appropriate to victim-shame someone, it would be when I come forward with my story."
RELATED: Megan Fox Net Worth and How She Became Famous
Fox has considered herself a feminist, but doesn't feel she'd be accepted as one
Regardless of how Fox was treated, by haters and sexist critics, Fox considered herself a feminist in the past, despite feminists also not being a fan of hers. And there are countless other interviews she's done that touch on not only her mistreatment but that of women in the industry in general, another pillar of the #MeToo and Time's Up campaigns. 
"Even though I consider myself a feminist, I feel like feminists don't want me to be a part of their group," Fox told Cody. "What is supporting other females if there is only certain ones of us we support? If I have to be an academic or have to be non-threatening to you in some way? Why can't I be a part of the group as well?"
Hopefully, the blossoming of support from her fans, new and old, in the current social media landscape makes up for the wrongdoings Fox experienced. Even if it's just a little.
RELATED: Megan Fox Had a 'Genuine Psychological Breakdown' After the Premiere of 'Jennifer's Body' in 2009 — Here's Why