Megan Thee Stallion Has Bullet Fragments in Her Feet From the Tory Lanez Shooting
Megan Thee Stallion's alleged shooting by Tory Lanez has left her with many issues two years after it happened. In addition to dealing with anxiety and PTSD, Megan still has fragments of the bullets in her feet.
Grammy-winning rapper Megan Thee Stallion had a breakout year in 2020. But that same year also proved to be one of the most traumatic in her life, when rapper Tory Lanez allegedly shot her after a party one night in the Hollywood Hills. Megan continues to deal with both the physical and mental fallout from the incident to this day.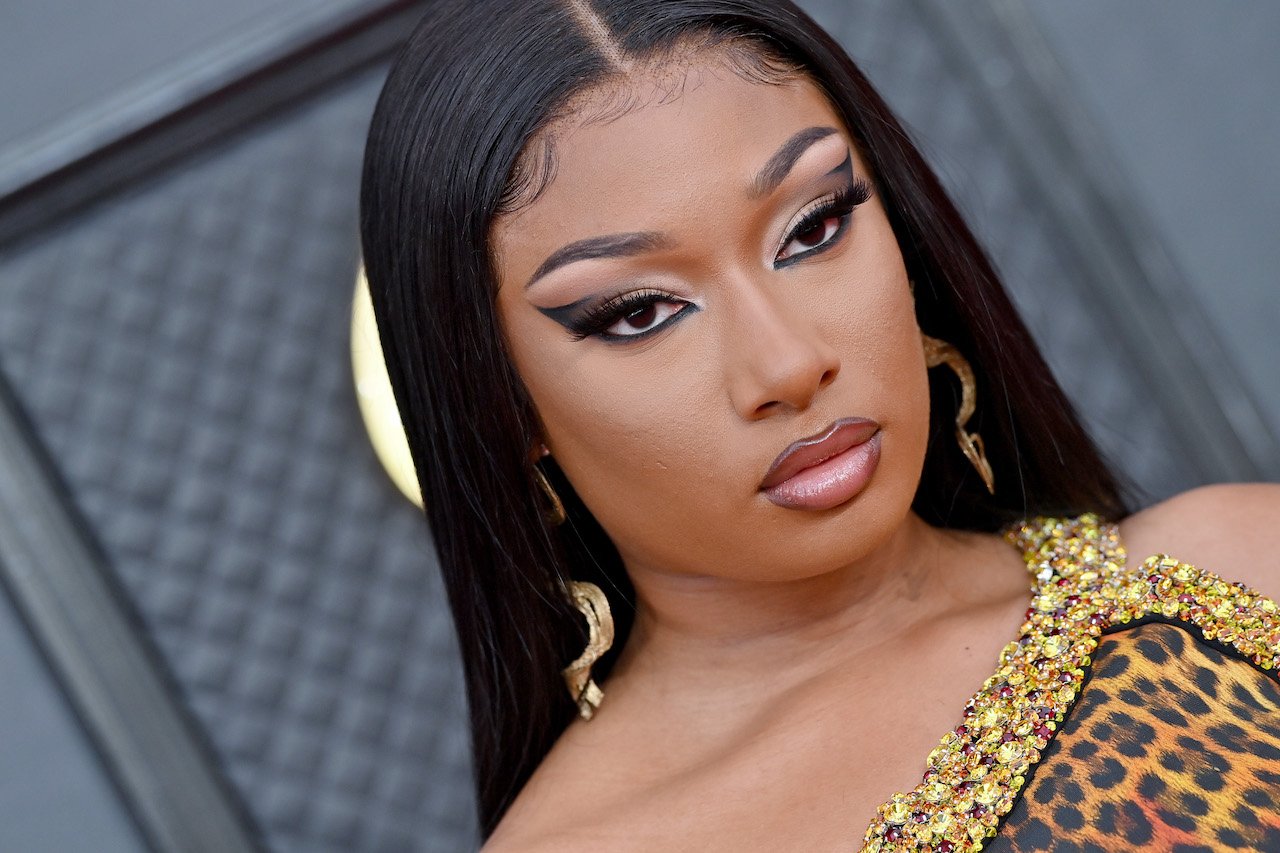 Tory Lanez allegedly shot Megan Thee Stallion in 2020
Megan recounted her experience in a highly-anticipated interview with Gayle King in April 2022. The Houston-bred rapper was good friends with Lanez prior to the shooting. The two artists and their friends were parked in a car after leaving a party at Kylie Jenner's house when an argument broke out, and Megan got out of the car to walk away; Lanez then began to shoot.
"All I hear is this man screaming, and he said, 'Dance, b****,' and he started shooting. And I'm just like, 'Oh, my God,'" she said through tears. "He shot a couple of times. And I was so scared."
Still, after police arrived, Megan didn't want the situation to escalate, given the recent police killing of George Floyd. She instead told them that she stepped on glass, only confirming what really happened on Instagram Live a few weeks later. Lanez was later charged and faces trial in 2022.
Megan Thee Stallion still has pieces of bullet in her feet
In April 2022, Page Six obtained documents from Cedars-Sinai Medical Center in Los Angeles from that night. The hitmaking rapper was admitted to the hospital under a pseudonym.
While Megan was "alert," "oriented," and "breathing comfortably" when she was admitted, she had a visible "small wound" on her ankle with "no active bleeding." She initially told authorities she was "walking at a party and heard a loud noise and ran away," and had "stepped on glass." The report stated that she "never heard a gunshot, and initially did not even believe that there were bullets present."
X-rays soon showed bullet fragments in both of her ankles. Megan told King that doctors didn't tell her she had bullets in both of her feet until police had already left the hospital.
According to Page Six, after that, Megan "told doctors the full version of the night's events as they discussed the prospect of surgery." As a result of the surgery, "three bullet fragments were saved, packaged according to standard protocol and passed off to appropriate authorities," but there were "tiny fragments of retained missile" that were "deemed too small to attempt retrieval." As a result, Megan has pieces of the bullets in her feet to this day.
Megan's traumatic experience
Despite having a strong and successful image on the surface, Megan has struggled personally since her rise to fame in the late 2010s: both her mother and grandmother died within two weeks of each other, and she's left with no close family today.
It's not surprising, then, that Megan felt betrayed when someone whom she considered her friend would shoot her. "My anxiety is worse," she told King. "My relationship with people, it's gotten very cold because I'm not as trusting as I used to be. I've got this wall and I don't want to make any friends. And I'm trying to be as nice as I can to everybody."
"New people, I probably won't even hold a conversation longer than 30 minutes because I feel like every time I'm talking, I'm, like, on the verge of tears and I don't want to have to explain to strangers why I'm crying."