Megan Thee Stallion Confirms Romance With Pardison 'Pardi' Fontaine
After social media sleuths figured it out, rapper Megan Thee Stallion has confirmed that Pardison "Pardi" Fontaine is her boyfriend and that they are dating. She revealed the news recently to fans during an Instagram live.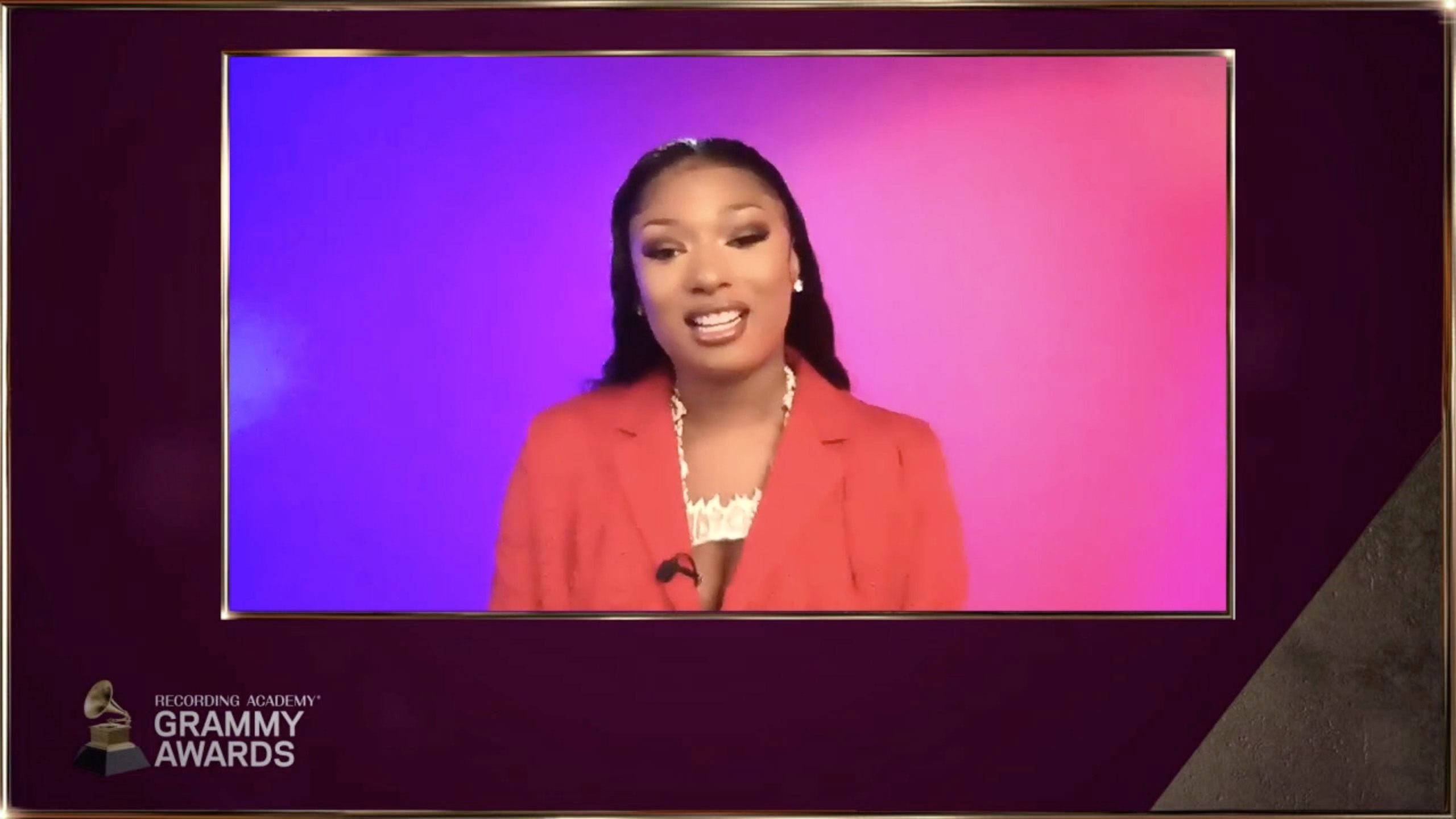 Who is Pardison 'Pardi' Fontaine?
Fontaine is an American rapper most known for his hit song that featured Cardi B, "Backin' It Up." He was a ghostwriter for several big-name artists such Cardi B, Kanye West, and Ed Sheeran before striking out on his own. Fontaine's real name is Jordyn Kyle Lanier Thorpe.
He started rapping in high school, explaining in an interview, "He [a classmate] gave me this beat and I wrote a little verse to it and that was the first time I ever rapped. That was like, 'All right, I can do this.' That was my real intro."
RELATED: Megan Thee Stallion Shares Heartwarming, Must-Read Letter from Congresswoman Maxine Waters
Prior to this, Megan Thee Stallion's most notable high-profile relationship was with rapper Moneybagg Yo.
Megan Thee Stallion addresses her relationship with Pardison Fontaine
As reported by The Jasmine Brand, Megan Thee Stallion recently hopped on Instagram live to speak publicly about her relationship with Fontaine for the first time. In confirming the relationship, Megan Thee Stallion also defended him aganist some critiques he was receiving on social media for banging on a door when Megan Thee Stallion appeared to be in the bathroom.
"I didn't like what they was trying to say about Pardi," she said during the live video. "Cause he is so calm and so sweet and very protective. That's my boo and I really like him."
After a fan comment on the live and said "You're a hot girl… acting like a simp," she responded.
"I never said a hot girl can never have a boyfriend," the rapper clarified. "Yeah, he my boyfriend."
Before this, Megan Thee Stallion insinuated on Twitter that she was dating someone, writing, "I'm healthy, I can take care of myself, my friends & family love me , my boo love me (he mad at me rn but he still love me) shiddd Beyoncé love me , I'm just happy and blessed lol."
RELATED: Megan Thee Stallion Shares Her Anime Crush, Discusses Anime's Influence on Her Style
Fans react to Megan Thee Stallion and Pardison Fontaine's relationship
After several videos from Megan Thee Stallion and Fontaine made their way across the internet, they were reposted by blogs such as The Shade Room. In the comments, fans seem to have a mixed response to the duo's new romance.
"I hate to say it but na it's not gonna last," said one person. "He's camera happy and aggy already."
Another person added, "It's not giving what it's suppose to give."
Some fans have wished that the relationship was more private to start with. "I know it's her relationship and everything but I kinda wish she would've kept this private a lil longer," said someone else. People already rooting for them to break up, it's crazy."