Megan Thee Stallion Reveals Why She Doesn't Have Any Tattoos
Keeping the energy of her track with Young Thug, Megan Thee Stallion is in "Don't Stop" mode. The rapper just dropped her official debut studio album Good News on Nov. 20, nearly capping off what's been a heck of a year for her.
She landed a movie soundtrack. She's had two hit records—one with Beyoncé and the other with Cardi B—that went to number one. She's also launched a couple fashion collaborations, secured a Revlon contract, graced magazine covers, and endured being shot in her feet. 
And still, there is much to learn about Megan Thee Stallion. The Houston native recently sat down for a Q&A session and dished on why she's avoided tattoos.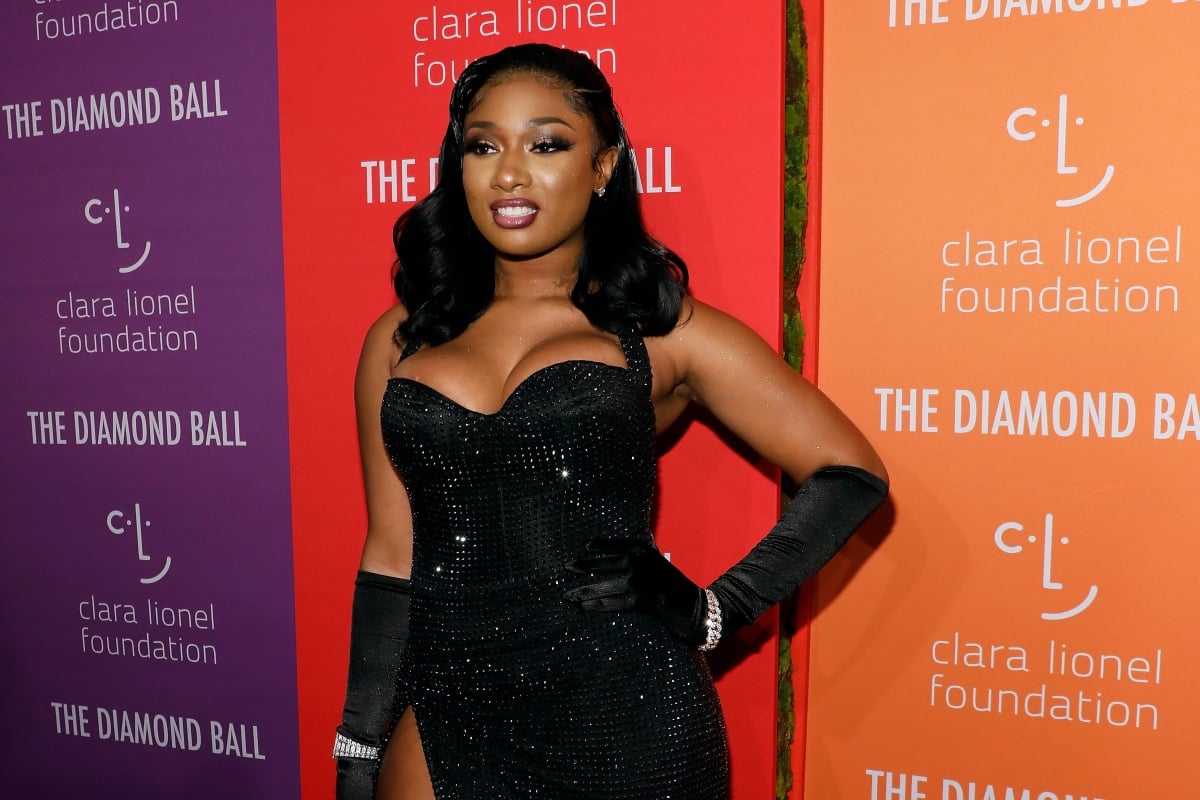 Megan Thee Stallion on her 'Body-yadi-yadi-yadi' choice
Tattoos are somewhat commonplace in music—in hip-hop and beyond—with some artists opting for small pieces to commemorate special people or moments and others choosing to go big. Beyoncé and Jay-Z have matching "IV" tattoos, Rihanna has an Egyptian goddess on her chest, and others such as Post Malone, 21 Savage, and Jhene Aiko have a variety.
Megan Thee Stallion joined GQ to go undercover on the internet to answer random fan questions, and touched on the topic. One curious person wanted to know why she doesn't have any ink, and she gave a very candid response.
"I've always been scared to get a tattoo because my mom was always like, 'Don't you get a f*cking tattoo. I'ma whoop your a*s.' So it's always been in the back of my head tattoos equal whooping," she replied.
Megan Thee Stallion often cites her late mother, Holly Thomas, as one of her biggest influences and inspirations as well as the other women in her family. As many fans know, Megan's mom was a rapper too and as a kid, she used to watch her mom write rhymes.
When Thomas was still in the game, she managed herself as an artist and later transitioned to becoming Megan's momager. The tattoo advice is probably one of many nuggets she dropped for her daughter.
Other rappers who don't have tattoos
In addition to Megan Thee Stallion, there are a few other hip-hop artists who aren't tatted, including Big Sean, T.I., Common, J. Cole, Ice-T, and Lil Baby.
Lil Baby went into detail about his choice to not get any tattoos during his interview with the New York Times earlier this year. For him, it's about the image he wants to project.
"That's why I ain't got no tattoos, because I always knew I was going to run my money up, and I was going to have to go sit in front of some people to do something with my money. And I didn't want them to look at me like a dope boy," he said.
"I had to keep my appearance straight. I literally said, 'When I sit down in front of these white folks, I don't want to have no tattoos.' In a way, it's still that today. Because when I'm sitting in these meetings, I don't have tattoos on my face. I know they'd have to think something if I've got tattoos on my face."
Megan Thee Stallion didn't elaborate on whether she'd ever consider getting one in the future, but for now, she's expressing herself through her music, fashion, and anime-inspired style.