Megan Thee Stallion Shares Heartwarming, Must-Read Letter from Congresswoman Maxine Waters
Rapper Megan Thee Stallion has taken the hip hop industry by storm with her iconic one-liners and captivating dance moves. She recently released her debut album, Good News, to critical acclaim. It became the No. 1 album on the Billboard Top R&B/Hip-Hop albums chart. The rapper also gained popularity on video-networking sharing service TikTok, with songs "Savage" and "Body" serving as the basis for viral dance videos.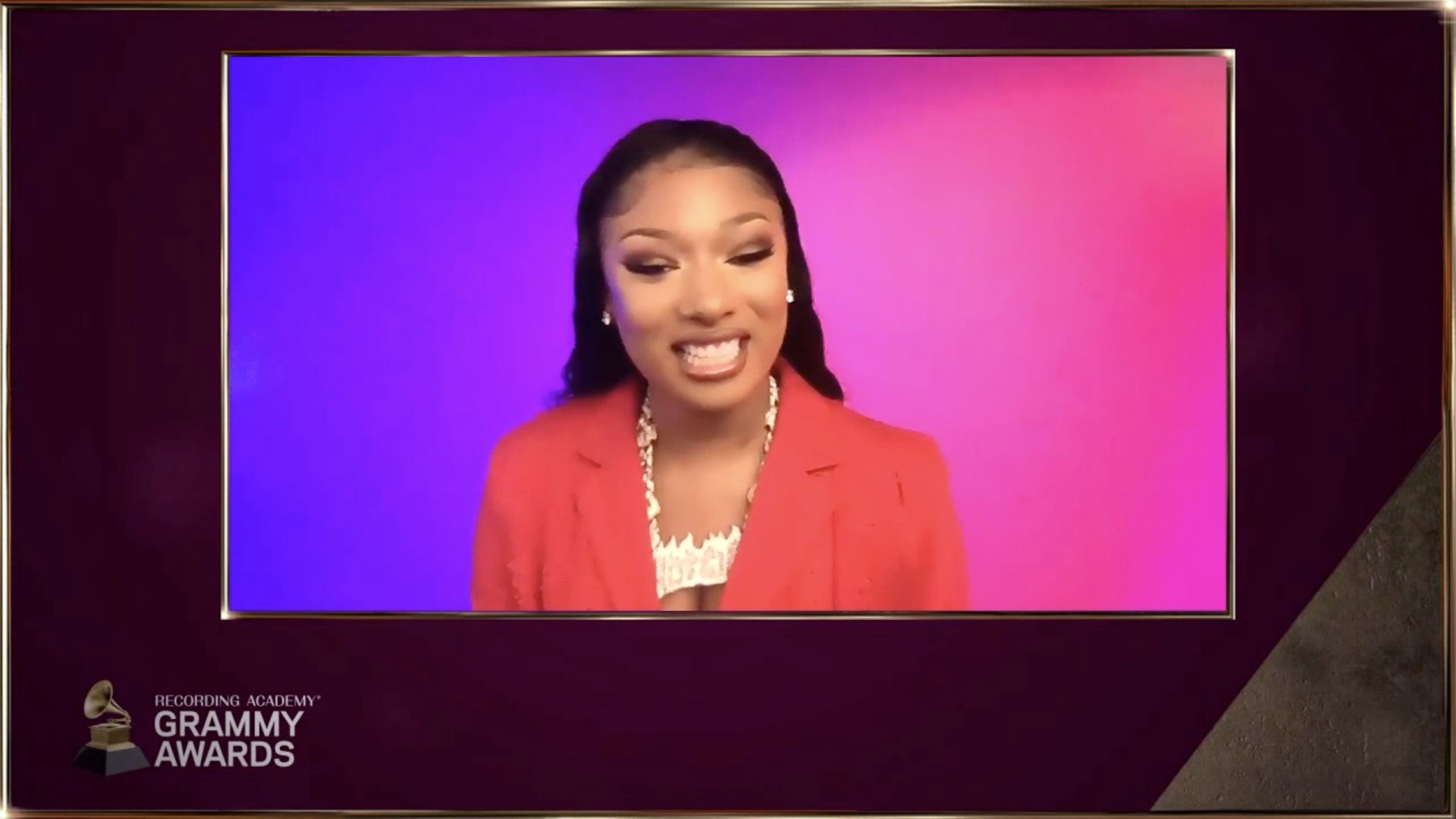 More recently, she has captured the attention of an unexpected fan, Congresswoman Maxine Waters. Megan shared a letter from the California representative on her Instagram account calling the letter "one of the highlights" of her career.
Megan's Thee Stallion's op-ed in 'The New York Times'
Earlier this year, the rapper made even more headlines as result of an altercation with rapper Tory Lanez, who allegedly shot her after a dispute in a vehicle in Los Angeles. Following the altercation, Megan was the subject of discussion of fans and detractors alike, wondering if the story was fabricated to advance her rap career. In the midst of the clamor on social media, the hashtag #ProtectBlackWomen gained traction among those who argued Black women were not given the same respect as other members of society when living their truths.
In response to this discourse, Megan penned an op-ed for the New York Times where she provided a response on her own terms.
She explained,  "My initial silence about what happened was out of fear for myself and my friends. Even as a victim, I have been met with skepticism and judgment. The way people have publicly questioned and debated whether I played a role in my own violent assault proves that my fears about discussing what happened were, unfortunately, warranted."
In addition, Megan highlighted the contributions made by Black women to the outcome of the 2020 presidential election, adding those contributions may be celebrated for a short time. She continued, "But that will take time, and Black women are not naïve. We know that after the last ballot is cast and the vote is tallied, we are likely to go back to fighting for ourselves. Because at least for now, that's all we have."
RELATED: Megan Thee Stallion Shares Her Anime Crush, Discusses Anime's Influence on Her Style
Megan Thee Stallion receives letter from Maxine Waters
Megan took to Instagram to share the letter of support she received from Maxine Waters last month.
In the letter, Waters specifically responds to the points Megan included in the op-ed, writing "I know that Black women and girls thank you for the way you so fiercely have their back. I hope that during trying times you take comfort in knowing I am fighting for you, and all Black women, every single day."
The rapper took great pride in receiving the letter and feels empowered moving forward, writing "I promise to keep using my voice and encourage others to use theirs."
Megan Thee Stallion's debut album, Good News, is currently streaming on all major music platforms.