Why Is Megan Thee Stallion Taking a Social Media Break?
Megan Thee Stallion has been living her very best life. From her hit singles to her sponsorships and everything in between. Now, the Houston hottie is taking a major social media break. This could be why she's stepping away from the spotlight.
Megan Thee Stallion has been living her very best life. The Grammy Award winner had two of the biggest singles of the year with "WAP" and "Savage (Remix)." She's become a spokesperson for brands Revlon, Coach, and Savage x Fenty, and she's been open and honest with her fans, from everything about moving forward following the deaths of her mother and grandmother, to completing her college education, to her new relationship with rapper/songwriter Pardi.
With forthcoming college graduation and a slew of projects under her belt and forthcoming, it appears that the Hot Girl is ready to recharge for summer.
Though we're used to seeing the Houston Hottie on our timeline along with her hilarious French bulldog, 4oe, it appears that she will be stepping away from the spotlight for some time.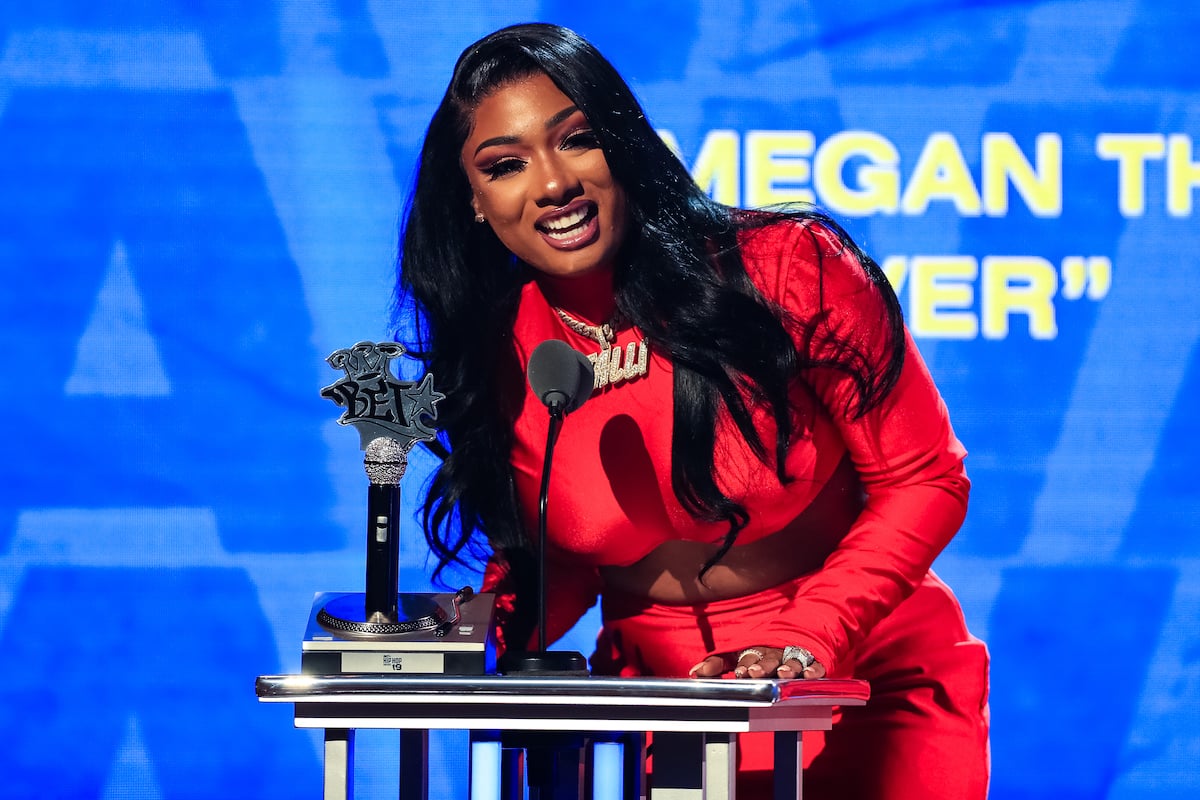 Megan Thee Stallion has had an intense year
With the release of her album, Good News, and everything else going well for the rapper, this past year has also had its difficulties. In July 2020, Megan was shot in the foot and injured allegedly by fellow rapper Tory Lanez.
Though the case is set to go to trial shortly, there was a lot of scrutiny surrounding the incident. Lanez has continued to deny any wrongdoing doing though Megan has named him as the shooter. As a result, the 26-year-old was hit with misogynist attacks and was accused of lying.
While the scrutiny around the case has died down for now, as it goes to trial and as Megan is scheduled to graduate from Texas Southern University with a Bachelor's Degree in Health Administration in the fall of 2021, things are only going to get more hectic.
RELATED: Megan Thee Stallion Predicted She Would Be a 'Household Name' in Her 'Love & Hip-Hop' Audition Tape
Related post url: 
Megan Thee Stallion's new music video has a 'P-Valley' connection
With so much going on already, it appears that Megan might already have a slew of other things coming up. She just released a music video for her single "Movie," and it has a P-Valley connection that fans can't get over.
P-Valley is one of the most talked-about series on TV and centers Uncle Clifford (Nicco Annan), and the no-nonsense owner of the popular strip club, The Pynk, and the women who work for her, including the club's headliner, Mercedes (Brandee Evans).
As fans anticipate the release of Season 2 of the show, Megan brought in Annan and Evans to star in "Movie," featuring Lil Durk. We wonder if this hints at a guest appearance when the show finally returns to TV again.
This is why Megan Thee Stallion is taking a social media break
With so much going on, fans were stunned when the rapper's team announced she would be taking a step back from social media and the spotlight for some time.
"Megan Thee Stallion is recharging," the statement read via Insider. "Due to the demands of the Hot Girl lifestyle, Meg has now entered a period of regeneration to prepare for what's next. ….In her absence; mgmt will manage all social posting on behalf of Thee Hot Girl Coach. [[Thee Hotties]] lead a brave //RESISTANCE in anticipation for the return of their Fearless Captain!"
Fans have speculated that Megan is gearing up for a big announcement. However, she could simply be exhausted. She jumped on Twitter before her hiatus to clarify her team's statement. "I'll be back when it's time," she tweeted with a fire emoji.
There's nothing wrong with taking a break from the spotlight. Up next, we know fans will see Megan at Rolling Loud in Miami, Florida, on July 25, 2021.