Megan Thee Stallion Wanted to Become a Rapper Because of Her Mom
Megan Thee Stallion has been writing raps since she was a child. She first learned about rapping while watching her mom, who was a rapper herself. Eventually, she wanted to become a rapper on her own.
Houston-bred rapper Megan Thee Stallion has been known over the past several years for her confident image and undeniable talent as an artist. When the "WAP" femcee looks back on her upbringing, she credits her mother with inspiring her to make music her full-time job.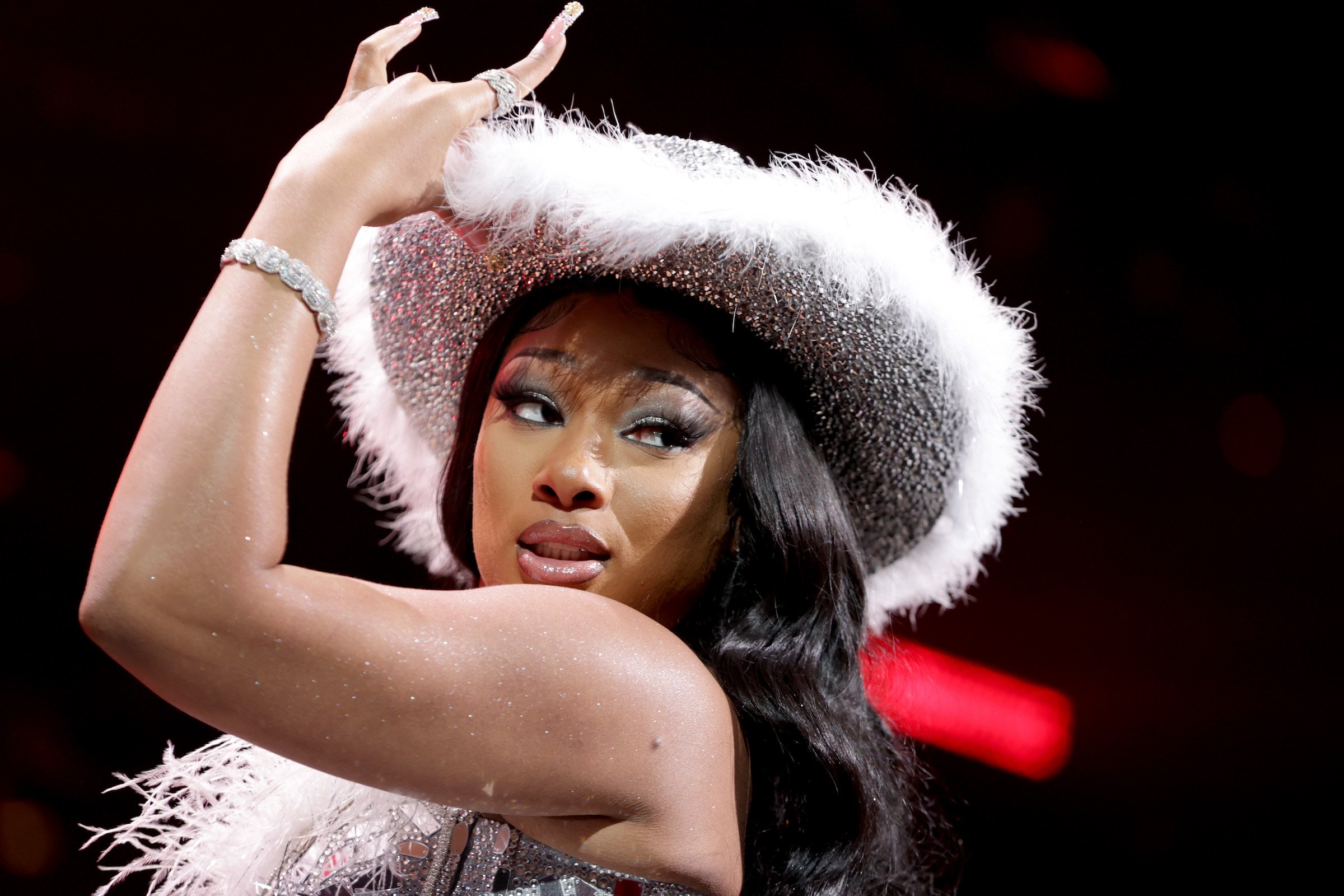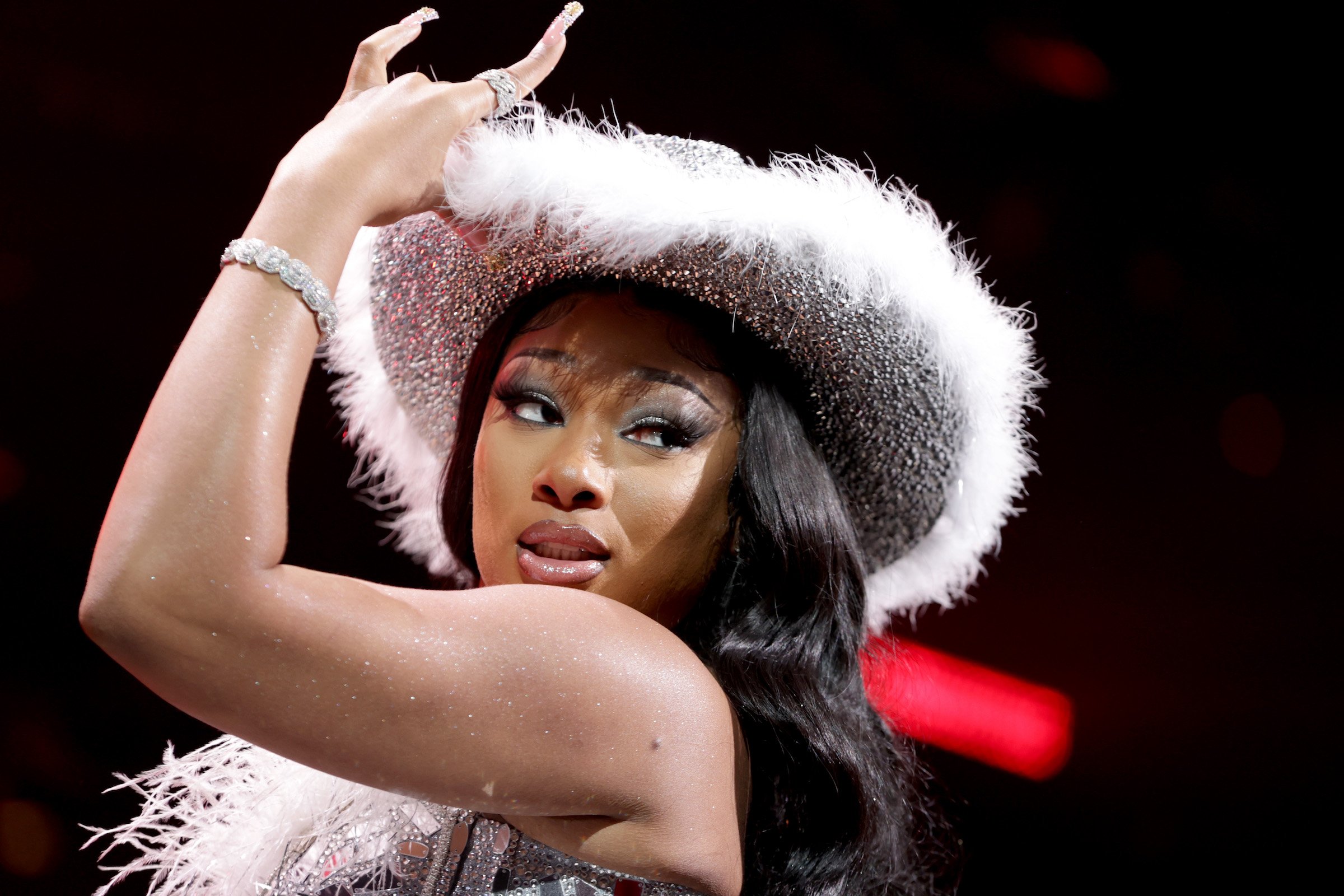 Megan Thee Stallion's mom was a rapper
Megan was first inspired to become a rapper when she was a child — not just by fellow Houstonians like Pimp C, but by her own mother, Holly Thomas. Her mother rapped under the name Holly-Wood and released her own mixtapes. She even brought Megan to the studio many times — a memory she looks back on fondly to this day.
By the time Megan was an up-and-coming rapper in the late 2010s, her mother had become her manager. She'd even become inspired by her daughter. "Sometimes when we're in the studio, I get her so hyped that she's like, 'Megan, I'm about to get in the booth and come out with another mixtape,'" the "Savage" femcee told Vibe in 2018. "I don't think [a joint album] will happen because we bump heads, and we would definitely bump heads trying to write together."
In March 2019, as Megan's career was on the rise, her mother died after a battle with cancer. Megan's grandmother died just two weeks later.
Megan Thee Stallion was inspired by watching her mom rap
In an April 2022 interview with Gayle King, Megan admitted that those days with her mother in the studio are what initially lit the fire inside her for music.
"I wrote my first rap when I was 7. And I didn't tell my momma — well, I did tell my momma the rap, but I didn't tell her I wanted to be a rapper," she recounted. "I saw her rapping, and I would go to the studio with her, and I would sit in the waiting room waiting at the door listening to what she's in there saying, and I'm like, 'O.K., yeah. That sounds fire. I like that.'"
Megan Thee Stallion's mom died before her big break
Megan admitted to King that after her mom's death, she was looking to find family and close, loving relationships anywhere she could. "When my mom passed, I just felt like I was looking for some type of family environment, and I was letting so many people in. And I didn't care who it was," she said. "I just wanted to feel like I got family and I got people that care about me." She confessed that sometimes all she wants is to call up her mom and ask for advice.
In a 2021 interview with Taraji P. Henson on her Facebook Watch series Peace of Mind with Taraji, Megan confessed that she didn't want to do therapy because of the stigma around it, especially in the Black community. But with nowhere else left to turn, she realized the importance of having someone to talk to.
"[Therapy] was never a conversation that was on the table," she said. "Now in this space, I've lost both of my parents. So now I'm like, 'Oh, my gosh, who do I talk to? What do I do?' And I just started learning that it's OK to ask for help. And it's OK to want to go get therapy."