Megan Thee Stallion Will No Longer Perform With BTS at the 2021 AMAs
On Nov. 21, the 2021 American Music Awards will air on ABC. BTS and Megan Thee Stallion were originally supposed to take part in a collaboration stage and perform the remix of BTS' song "Butter" for the first time. On Nov. 20, Megan Thee Stallion announced she will not be able to perform with BTS at the 2021 AMAs.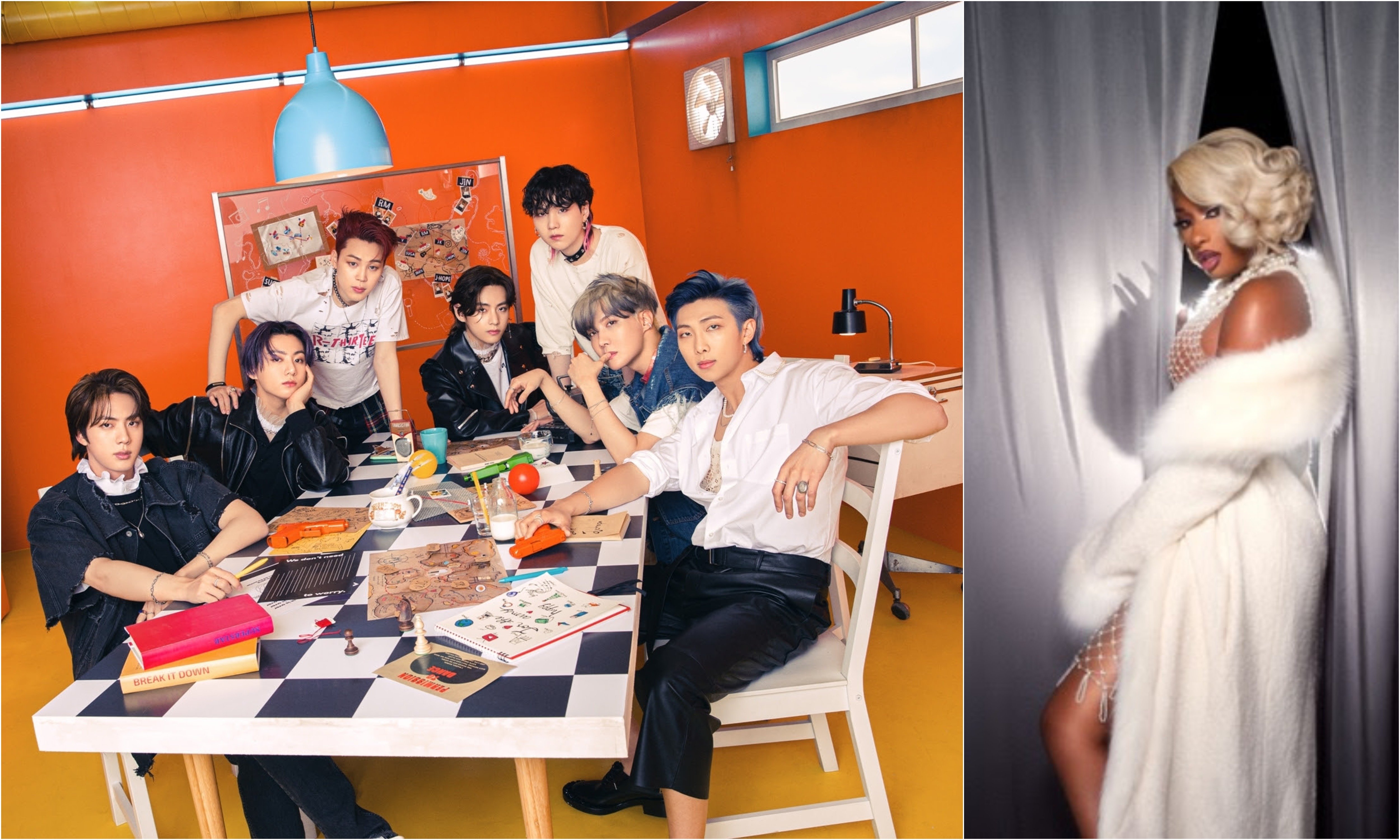 Megan Thee Stallion will not be at the 2021 AMAs
At the 2021 AMAs, BTS and Megan Thee Stallion are nominated for multiple awards. BTS are nominated for Artist of the Year, Favorite Pop Duo or Group, and Favorite Pop Song for "Butter."
Megan Thee Stallion earned nominations for Favorite Female Artist – Rap/Hip-Hop, Favorite Trending Song for "Body," and Favorite Album – Rap/ Hip-Hop for Good News.
BTS released their single "Butter" on May 21. On Aug. 27, the band released a remix of the song featuring Megan Thee Stallion. The 2021 AMAs were supposed to showcase the first performance of "Butter" with BTS and Megan Thee Stallion, but the Grammy Award-winning rapper let fans know she will not be at the award show.
"Hotties I was so excited to go to the @AMAs and perform with @BTS_official, but due to an unexpected personal matter, I can no longer attend," Megan Thee Stallion tweeted. "I'm so sad! I really can't wait to hit the stage with my guys and perform #BTS_Butter real soon!"
RELATED: Why Megan Thee Stallion Went Against Her Label to Release the 'Butter' Remix With BTS
BTS fans reacted to the news
After Megan Thee Stallion revealed she will not be able to attend the 2021 AMAs, fans discussed the matter on social media.
"Hope she is ok and sending her love and hugs. It's sad to hear that the debut Butter Thee Remix performance won't be happening with them together this Sunday, but looking forward to the future performance," one fan wrote on Reddit.
Another fan wrote on Reddit, "… Her personal matters are a priority and I'm glad people respect that. We can see them perform together another time and I'm sure we will!"
"I was totally looking forward to this I hope all is ok with her. We will have another opportunity for them to take the stage together I am sure," wrote a Reddit user.
RELATED: BTS Officially Exist in the MCU Thanks to 'Eternals'
BTS will also perform with Coldplay at the 2021 AMAs
In addition to performing "Butter" at the AMAs, BTS will also perform the song "My Universe" with Coldplay. The bands originally released the single on Sept. 24. The song was also included on Coldplay's album Music of the Spheres, which dropped on Oct. 15.
On Nov. 17, BTS announced the "My Universe" performance, tweeting, "We're bringing 'My Universe' to the @AMAs with our friends @coldplay! #MyUniverseAMAs#BTSxAMAs#BTS#방탄소년단."
Coldplay wrote a tweet of their own, writing, "Coldplay X BTS The first time together on stage @AMAs Sunday, 8/7c on @ABCnetwork#[email protected][email protected]_bighit."
The 2021 AMAs will air on ABC at 8 p.m. EST.