Megan Thee Stallion Wouldn't Be the First Rapper To Collaborate With BTS
As a septet, BTS released chart-topping songs like "Life Goes On," "Permission to Dance," and "Dynamite." 2021 also brought the release of their song "Butter" and its remix featuring rapper Megan Thee Stallion.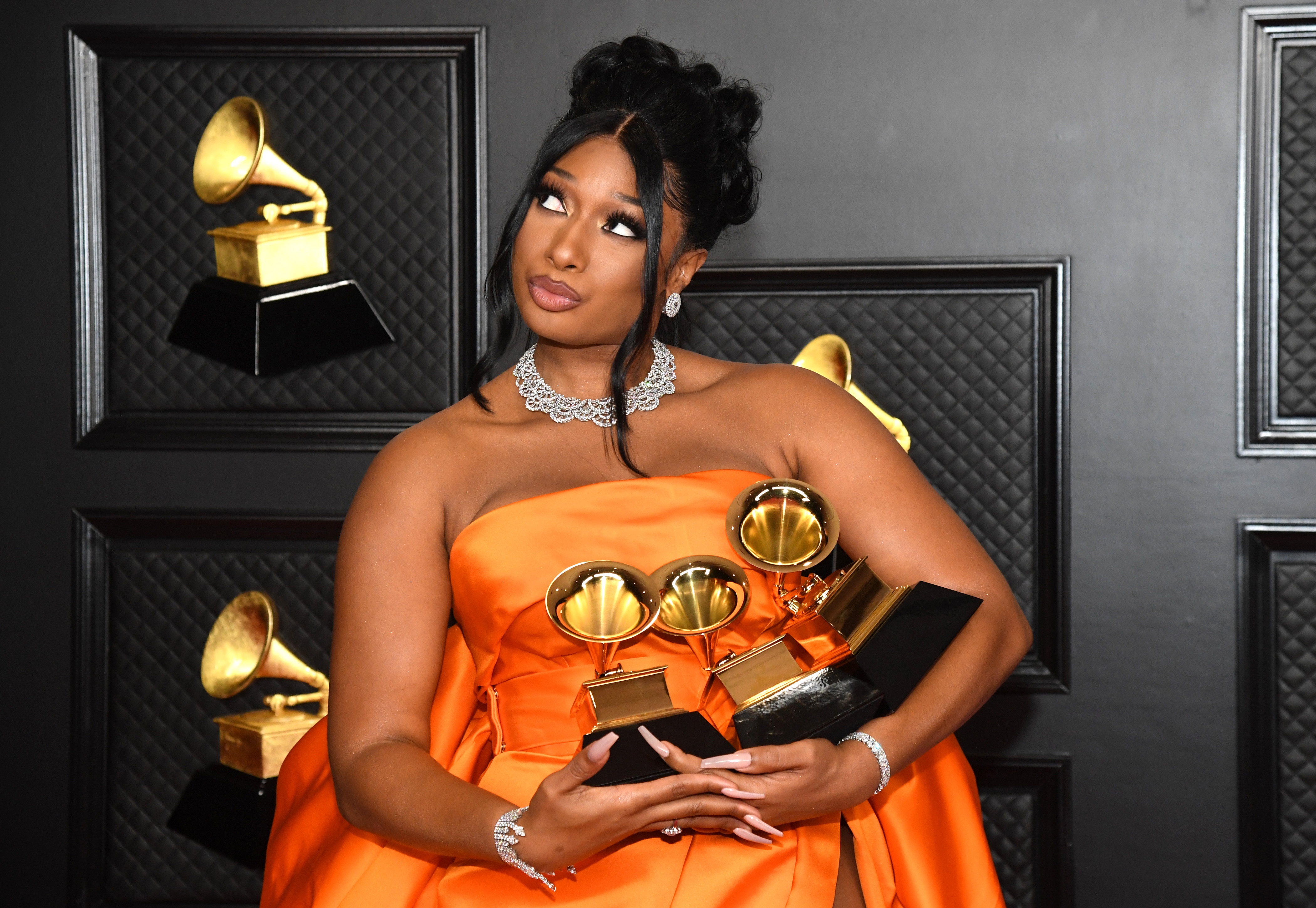 BTS featured Megan Thee Stallion on a version of 'Butter'
They're smooth like butter and, just weeks after the debut of "Butter," this K-pop group premiered a new version of this song featuring the Grammy Award-winning artist Megan Thee Stallion.
BTS released three remixes of "Butter" — "hotter," "sweeter," and "cooler" versions — before Megan Thee Stallion's rendition premiered. This remix was a long time coming. Variety reported 1501 Certified Entertainment, Megan Thee Stallion's music label initially blocked the release of this song. 
The reason, according to Koreaboo, was that they didn't "like" the song. Megan Thee Stallion fought hard for this track, though, filing documents in court. She even revealed that she 'manifested' this collaboration, praising the K-pop artists and their music.
"If Pete is not allowed to release a new track this Friday on which she is the featured artist in a remix with BTS of the song called, 'Butter,' her music career will suffer irreparable damage, including a devastating impact to her relationships with her fans and with other recording artists in the music industry," the document states.
Following this remix's Aug. 27 release, "Butter" resumed its position on the top of Billboard's Hot 100 music chart. The song earned over 40 million plays on the music platform Spotify, with some fans even learning the BTS choreography for this version.
Other rappers collaborated with this K-pop group
One of BTS' best-known remixes is their version of "Idol," featuring the award-winning artist Nicki Minaj. This version, released in conjunction with the 2018 album Love Yourself: Answer currently has over 140 million plays on Spotify.
For the BTS World Soundtrack, Juice WRLD performed on "All Night" with RM and Suga. During the 2020 Grammy Awards, the K-pop group performed their version of "Old Town Road" alongside Lil Nas X.
BTS is known for working with award-winning artists, including Ed Sheeran and Halsey
This boy band is based in South Korea but often works with artists overseas. That includes their work with Halsey for the song "Boy With Luv" and its corresponding music video. BTS featured Sia on a version of the Map of the Soul: 7 track, "On."
Ed Sheeran, known for songs like "Shape of You" and "Thinking Out Loud," actually co-wrote several BTS songs, including "Make It Right" off of the EP titled Map of the Soul: Persona. As a solo artist, J-Hope collaborated with Becky G for the song titled "Chicken Noodle Soup," which BTS later performed for fans.
The "Butter" remix featuring Megan Thee Stallion is available on most major music streaming platforms, including Spotify and Apple Music.
RELATED: 'Butter' Is Back at No. 1 on the Billboard Hot 100 Thanks to BTS' Remix With Megan Thee Stallion