Megan Thee Stallion's Best Friend Kelsey Nicole Denies Outrageous Rumor About Tory Lanez Shooting
A lot of theories were peddled about the shooting of rapper Megan Thee Stallion before the acclaimed rapper had to get super candid on Instagram Live about the circumstances of her shooting. One of these theories involved her best friend, Kelsey Nicole, who was in the car during the shooting. Just like most of the rumors about the shooting, it is fake, and Nicole responded to someone on social media about it.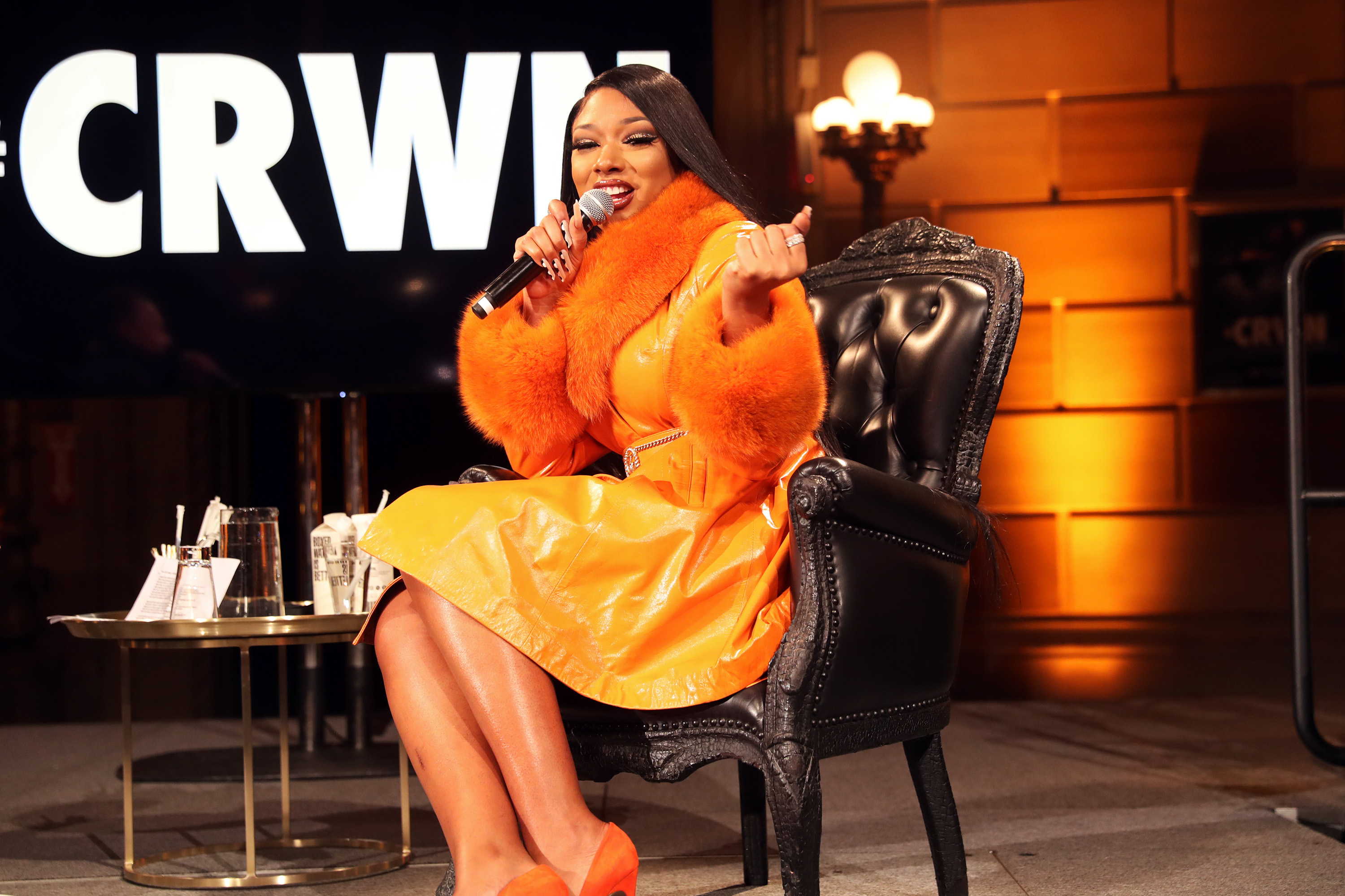 Megan Thee Stallion confirmed that Tory Lanez was the one who shot her
Not much was known about the shooting at the beginning, just that Lanez was arrested on a gun charge when Megan Thee Stallion was with him. The initial reports said that Megan Thee Stallion was injured due to a cut on her foot that she suffered during the incident.
More became known when TMZ said that Megan Thee Stallion was listed as a "victim" by police. Their report said, "When officers arrived, we're told witnesses reported people were arguing in an SUV before someone fired shots in the air … and the vehicle took off. Our law enforcement sources say cops got a description of the SUV and located it shortly afterward, and found the rappers inside along with another woman." Soon after this, Megan Thee Stallion released a statement that said she "suffered gunshot wounds, as a result of a crime that was committed against me and done with the intention to physically harm me."
With rumors and victim-blaming going around, Megan Thee Stallion posted photos of her injuries and took to Instagram Live to directly say that Lanez was the person who shot her. "Yes…Tory shot me," she said in the video. "You shot me. and you got your publicist and your people going to these blogs, lying and s**t…stop lying. I was just trying to get home, we was five minutes away from my spot. The police come, I'm scared."
Kelsey Nicole responds to someone on Instagram
After Megan The Stallion confirmed what happened, for some reason, people still decided there was more to the story. Trying to make more drama, some people were wondering why Nicole, who was in the car with Megan Thee Stallion, hasn't said much about the shooting.
After she posted a photo, someone commented and said, "Why u ain't saying s**t." Someone else responded to that comment and said, "I think Tory might've paid hush money and now she's under an NDA."
Nicole shut down this rumor, commenting back and saying, " "Na I ain't got paid s**t , I should though huh the way folks making s**t up."
This isn't the first time that Nicole has denied a rumor in relation to the shooting. A wild rumor that trolls began circulating was that she was the one that shot Megan Thee Stallion in the car that night. She fired back, stating, "I want to clear up the rumors that I shot Megan. I WASN'T the one with the gun and would never do something like that. However I was present."