Megan Thee Stallion's Fans Criticize Her Former Best Friend, Kelsey Nicole for Showing 'Loyalty' to Carl Crawford
Rapper Megan Thee Stallion's friend, Kelsey Nicole, caught backlash from Megan's fans after sharing her current relationship with 1501 Entertainment CEO, Carl Crawford. 
Megan and her label, 1501 Entertainment,  have been at odds for several months. The "Savage" artists recently accused Crawford's brand of keeping money from her and not fully supporting her massive career. In addition to her label issues, Megan's personal life was put into the spotlight when she and Kelsey were involved in a shooting in July 2020.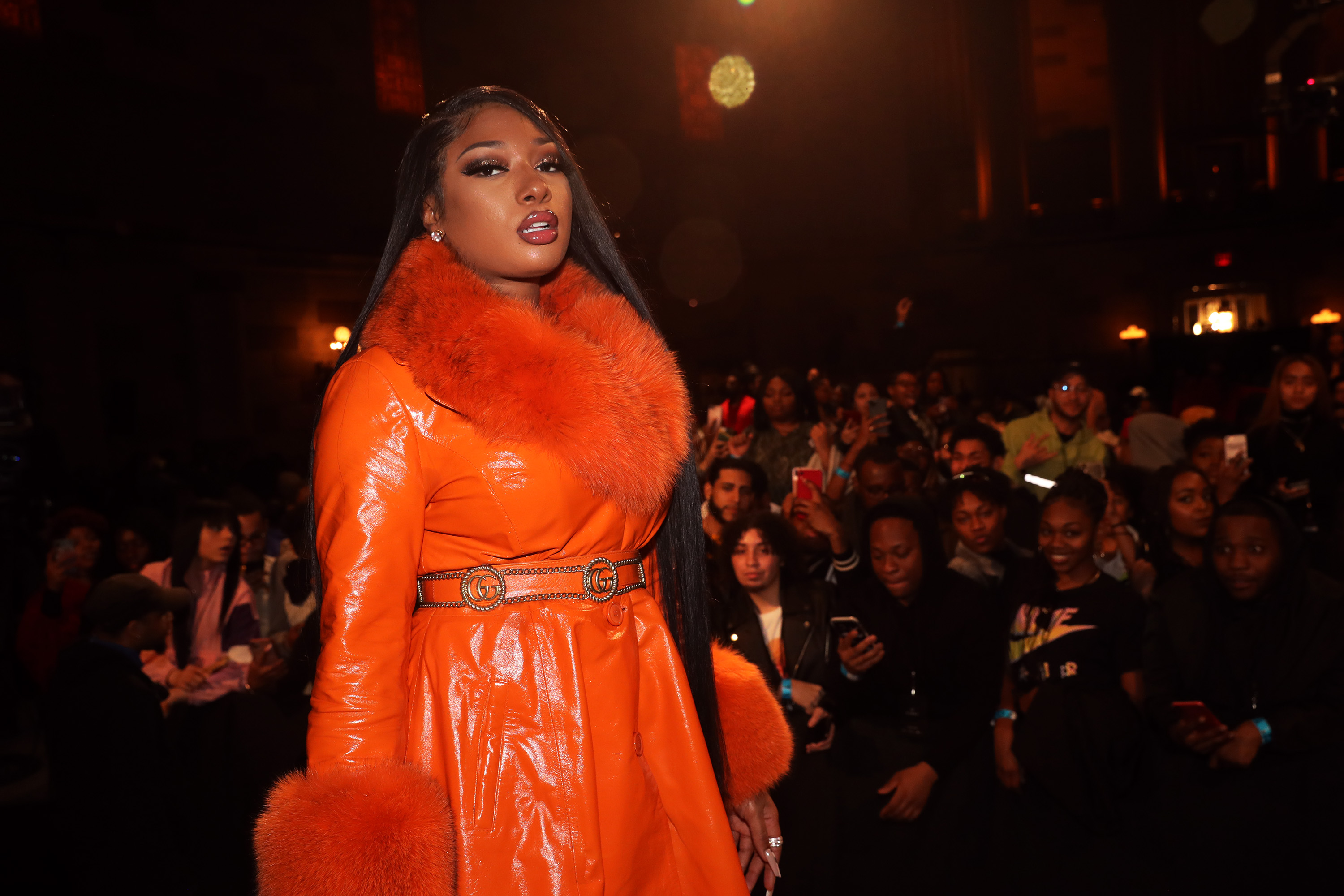 Megan Thee Stallion's dispute with Carl Crawford and 1501 Entertainment 
In 2018, Megan signed a contract with 1501 Entertainment. Megan became the first female rapper to join the label created by Crawford after he ended his baseball career. When she initially signed with the label, Megan was getting her music out through concerts and festivals. In 2019, however, the Houston native's career flourished when she released songs like "Big Ole Freak" and "Hot Girl Summer." Megan's fame caught the attention of Roc Nation, who signed her for a management deal, with 1501 continuing to manage Megan's music. 
Once Megan signed to Roc Nation, she shared with her fans on Instagram that her relationship with Crawford and his label shifted. Megan also said she received threatening messages from Crawford regarding Rap-A-Lot Records founder, J. Prince. 
According to Megan, neither Prince nor Crawford was willing to let Megan release music while still affiliated with Roc Nation. Megan later took legal action against Prince and Crawford and was allowed to distribute music in March 2020. 
Megan Thee Stallion's former best friend, Kelsey Nicole, snapped several photos of herself and Carl Crawford on Instagram
Megan and Kelsey's friendship took a hit in July 2020. After Megan said, singer Tory Lanez shot her in both of her feet, and fans wondered why Kelsey didn't stand up for Megan publicly. Several fans even thought that Kelsey was paid by Tory's team to keep quiet, which she denied. Although Kelsey claimed she wasn't intentionally keeping quiet about the ordeal, she and Megan unfollowed each other on Instagram shortly after the incident. 
In November 2020, 1501 posted several Instagram videos from a party that Kelsey attended. Megan's former friend was sandwiched between Crawford and Prince in the video, and Crawford shared how "loyal" Kelsey was to the label since their fallout with Megan. 
"There's two things that is earned and cannot be bought. What is that?" Nicole said in a video with Crawford and Prince by her side. 
Kelsey then looks at Prince who answered the question with "Respect and loyalty."
Shortly after the video was posted, several of Megan's fans commented under the video in her defense. Many commenters questioned Kelsey's loyalty to Megan once again. 
"No shade this is a weird flex… from both parties," one commenter wrote. 
"I will never understand why people gotta move funny after they stop being friends" another chimed in. 
"Now this is messsyyy !!!!!!!!!!!" a fan exclaimed. 
"Who needs enemies, when you have friends like this! Man o man….. Keyword (LOYALTY) not in front of me…..but behind MY BACK…… through whatever!" another follower exclaimed. 
Megan Thee Stallion's former friend, Kelsey Nicole, reacted to fans' responses on Instagram
After seeing several fans' remarks regarding her relationship with Crawford and Prince, Kelsey begged Megan's fans to "relax" about the matter. Kelsey shared that although she and Megan are no longer friends, she felt responsible for standing up for Megan and said the outing wasn't shady toward her, per The Shade Room.
"I'm numb to it. Y'all acting like I done formed a mastermind alliance around this b*tch. Y'all tripping," Kelsey said of Megan. "Times done passed by."