Megan Thee Stallion's Former Friend, Kelsey Nicole, Claps Back Following Megan's Debut Album: 'I Would Never Want a Soul Like Hers'
Rapper Megan Thee Stallion's former best friend, Kelsey Nicole, recently shared her thoughts on her album, Good News. 
Megan released her debut album in November 2020. The album addresses some of the headlines Megan made throughout the past year. Some of them included Kelsey, who recently posted a video with Megan's label owner, Carl Crawford, on Instagram.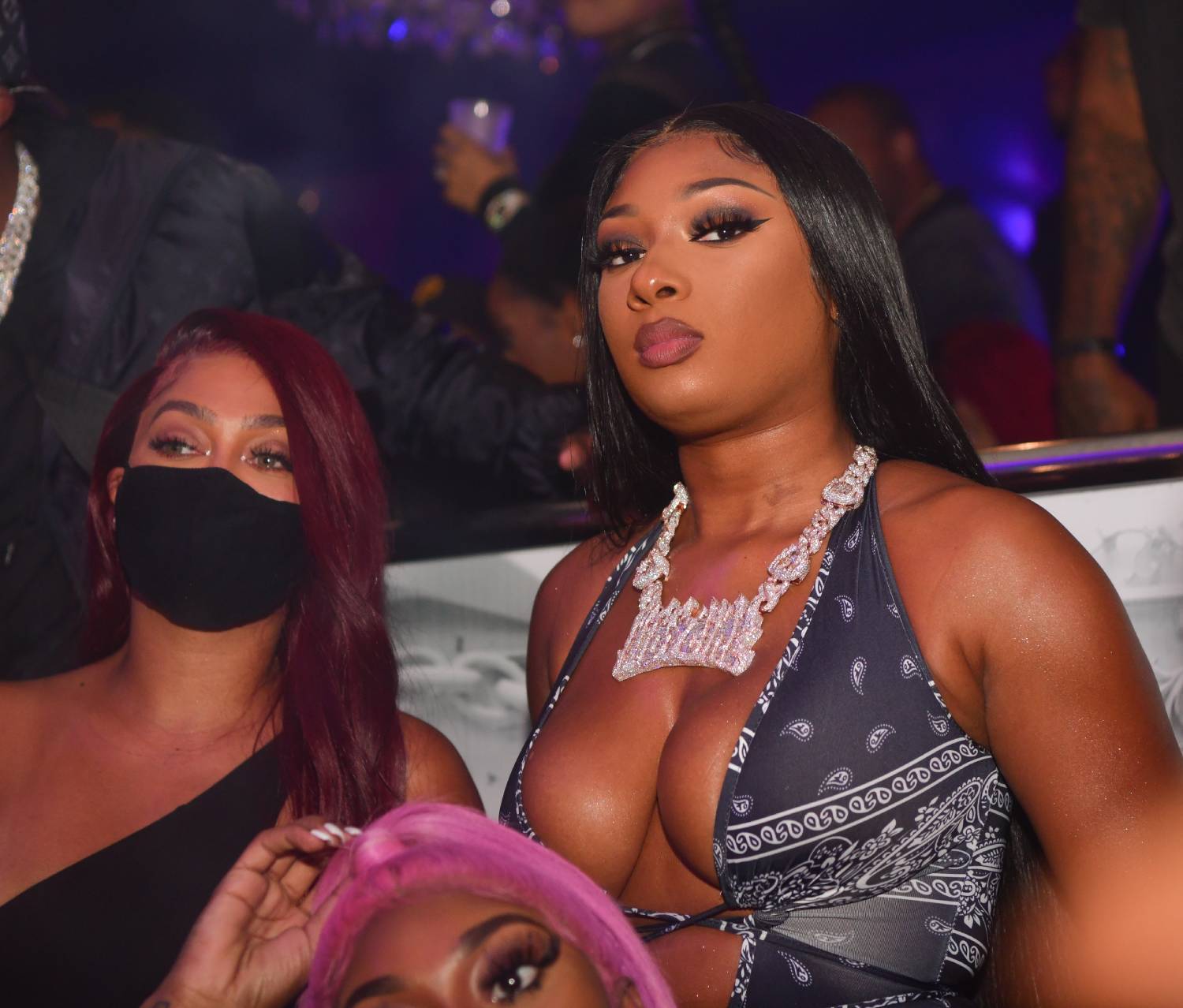 Megan Thee Stallion addressed the rift with Kelsey Nicole with her song, 'Shots Fired' 
Before their fallout, Megan often posted photos of her and Kelsey on social media. Kelsey also accompanied Megan to several events. However, their friendship took a nasty turn when Megan confirmed that singer Tory Lanez shot her in July 2020. The pair reportedly had a disagreement when Lanez aired several shots, which left Megan with wounded feet.
Before Megan revealed who the shooter was, several fans suspected that Lanez involved Kelsey in the dispute with Megan. Kelsey later addressed the rumors on Instagram and said she didn't shoot Megan, but she knows who did. Since the shooting, Megan and Kelsey no longer follow each other on Instagram. 
Megan used her album to discuss the shooting in her song, "Shots Fired." According to The Shade Room, Megan avoided using Lanez or Kelsey's name in the music. However, she rapped about how they reportedly teamed up against her in the aftermath of her shooting. 
"I don't want you on a b*tch, believe you wouldn't been invited, and if it weren't for me, same week, you would have been indicted. You want the M's, and not the top. I guess that made my friend excited. Now y'all in cahoots, you a puss in boots. You shot a 5'10" b*tch, with a .22."
Kelsey Nicole responded to a fan who said she wants to be Megan Thee Stallion
Kelsey sounded off on Megan's Good News shortly after the album debuted. According to The Shade Room, an Instagram user quoted Megan's lyrics from her song, "Shots Fired." Megan allegedly claimed that Kelsey used the "attention" from the shooting for personal gain. Kelsey responded to the lyric and described Megan's lyric as "weirdo sh*t." 
Another Instagram user accused Kelsey of imitating Megan. The user shared a photo of the two wearing similar outfits and hairstyles to support their claim. Kelsey responded to the user via Instagram and said she has no desire to look or act like her former friend. 
"Lol, I would never want a soul like hers," Kelsey said. "Face & body don't mean sh*t. Relax."
Megan Thee Stallion claims Tory Lanez tried to pay her and Kelsey Nicole so they wouldn't discuss the shooting
Megan and Kelsey's friendship took another hit several months after Megan named Lanez as her shooter. In October 2020, fans bashed Kelsey after spotting her at an event for Megan's label, 1501 Entertainment. Megan took legal action against the brand, and its owner, Carl Crawford. Megan says Crawford allegedly stopped her from releasing music after she signed to Roc Nation. The event's Instagram video showed Kelsey sandwiched between Crawford and J. Prince, another one of Megan's adversaries. 
While Kelsey and Megan haven't mended their relationship, Megan involved Kelsey in another claim against Lanez. Megan told GQ in November 2020 that Lanez begged both her and Kelsey to keep quiet about the situation. The "Savage" rapper shared that Lanez even offered to pay them if they decided not to publicly discuss the matter. Lanez's lawyers deny Megan's accusations. 
"I barely even said anything to the man who shot me when I was walking away. We were literally like five minutes away from the house," Megan said while describing the July 2020 shooting. "[At this point] I'm really scared because this is like right in the middle of all the protesting," she explains. "Police are just killing everybody for no reason, and I'm thinking, I can't believe you even think I want to take some money. Like, you just shot me."