Megan Thee Stallion's Second Album is '95% Done'
Megan Thee Stallion has been hard at work at her second studio album. She revealed in a red carpet interview that it's almost done.
Rapper Megan Thee Stallion hasn't stopped grinding since she first burst onto the scene in the late 2010s. Now, as she heads into Hot Girl Summer 2022, she revealed that her second studio album is nearly complete and ready to go.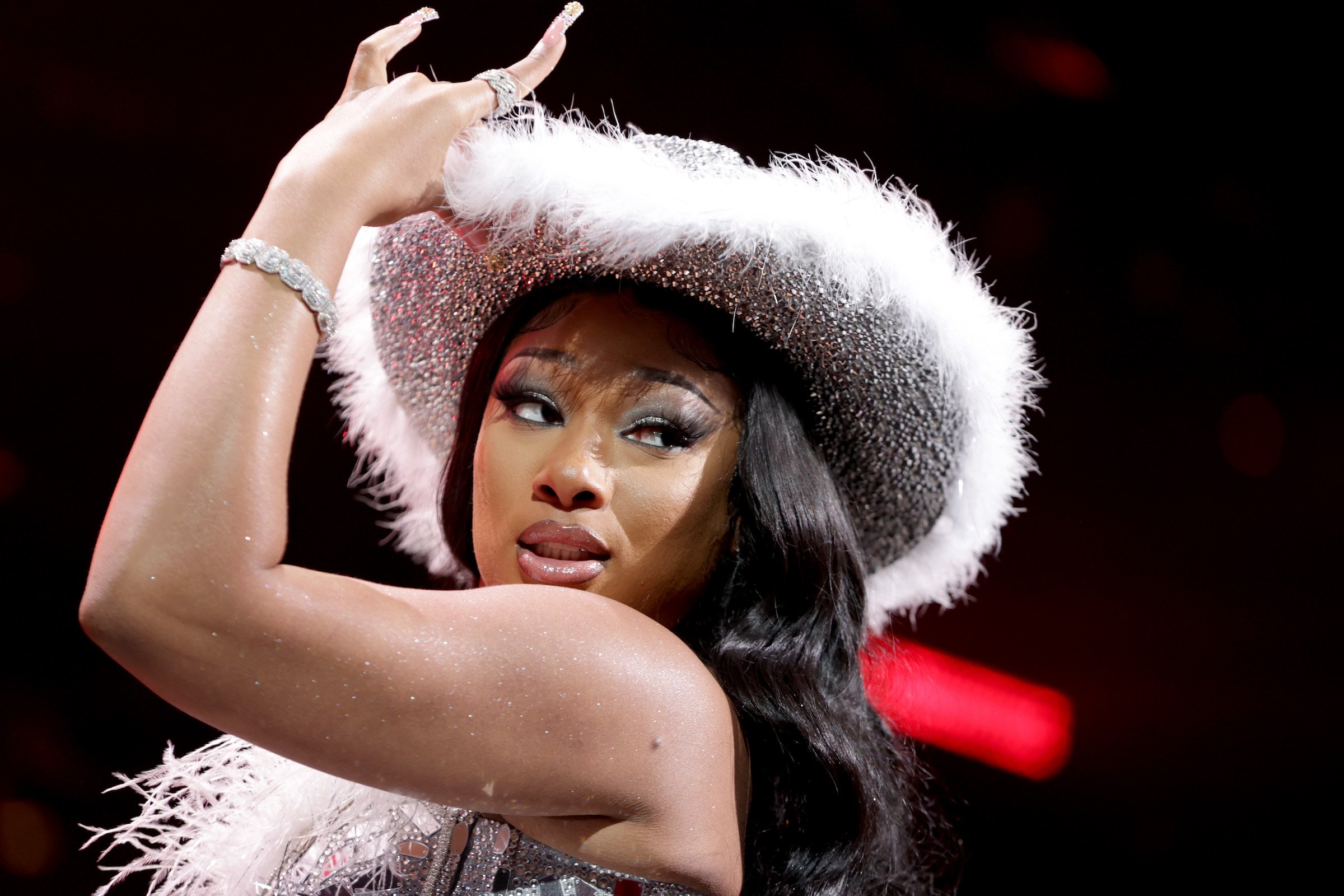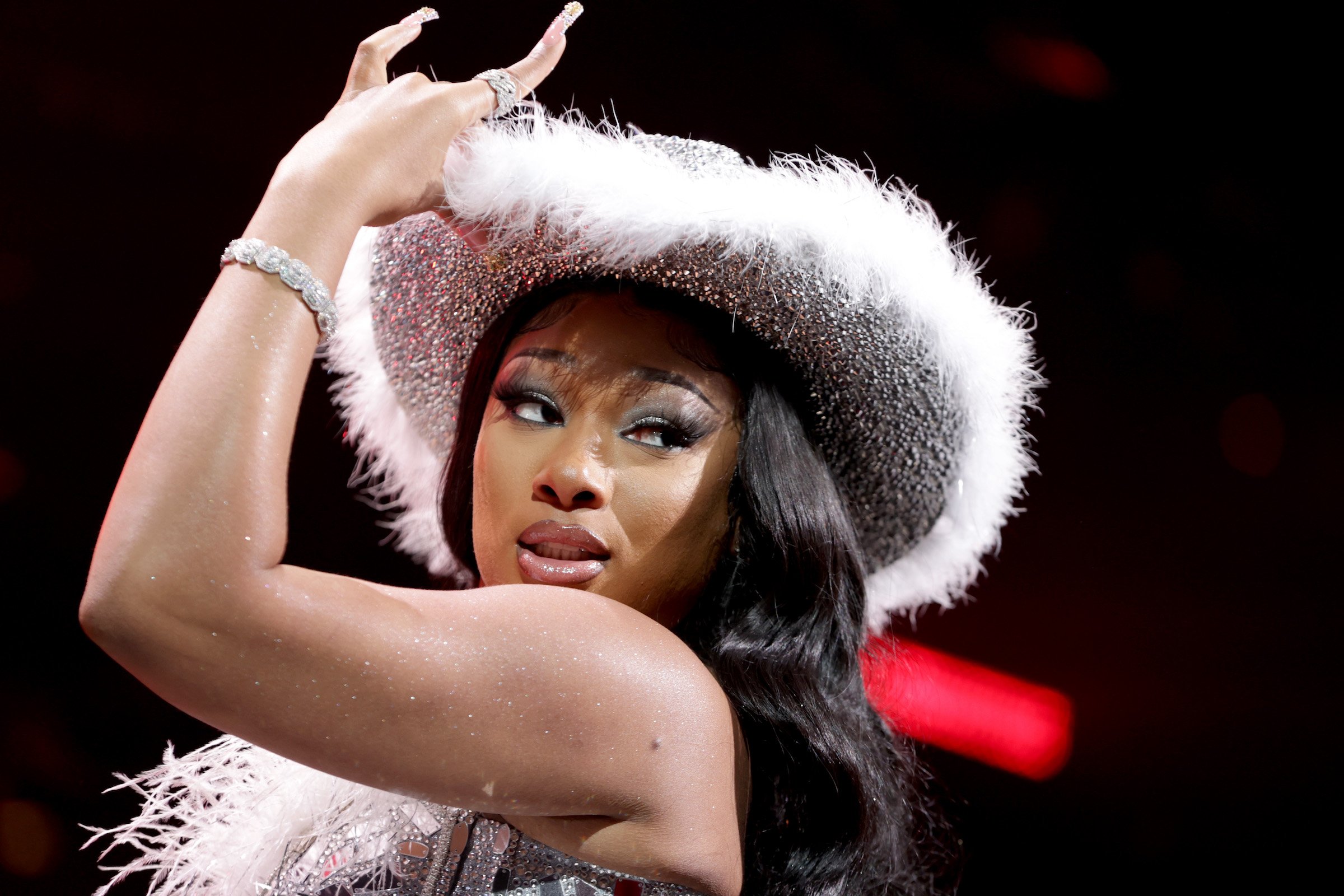 Megan Thee Stallion has been releasing music nonstop since she debuted
Megan Thee Stallion first started rapping while in college in the mid-2010s. Her first big break came in 2018 when she released the EP Tina Snow, which contained hit songs like "Big Ole Freak" and "Cocky AF." The project's title — and Megan's persona on it — was inspired by Houston hip-hop icon Pimp C and his Tony Snow alter ego. "Tina is the more pimp-ish side of me," she explained in a 2021 interview with Essence. "Tina is the raw version of Megan, she just don't give a damn."
Megan released her breakout mixtape Fever in 2019; it included smashes like "Cash S***" and "Simon Says." She released another hit EP, Suga, in early 2020.
Megan released her debut studio album Good News in 2020, which contained the hit singles "Body" and "Savage." The following year, she released Something For Thee Hotties, a compilation album of unreleased songs and special tracks from the vault.
Megan's second album is almost done
Megan kicked off 2022 with the new singles "Plan B" and the Dua Lipa collab "Sweetest Pie." Megan told Zane Lowe in a March 2022 interview for Apple Music that she wanted to collaborate with the "Levitating" singer after hearing their music together.
"I would see everybody making mashups of me and Dua's songs and I'm like, 'No, this sounds too good. We have to make a song,'" she recounted. "I was like, 'Dua, I really want us to do a song, but I got to find that right beat. It has to be perfect.' So I didn't just send her no any track. I waited till I had the perfect one and I feel like we both came to a mutual agreement that it was greatness. And now we got 'Sweetest Pie.'"
But Megan isn't releasing one-off songs in advance of Hot Girl Summer; she's gearing up to release a new album of material.
According to PopCrave, Megan spoke about her second studio album in a red carpet interview at the 2022 Webby Awards. When asked if she has nay exciting projects coming up, she revealed that her next album is nearly complete.
"I'm probably, like, 95 percent done with my new album," she said. "I want to tease that for the Hotties; I haven't even told them nothing about my album."
Megan's album will be 'aggressive'
Megan has remained tight-lipped about her upcoming album. But she told Essence in 2021 that the album will be a return to form, of sorts, as she begins to channel her Tina Snow character once again.
"I feel like [my new album] will be aggressive," she said honestly. "I feel like this project is definitely something very well thought out. This project is me talking my s***, getting back comfortable with myself, getting back to the Megan that was on the come-up."