Meghan Markle and Kate Middleton Reportedly Were Never Friends Apart From Formality
Meghan, Duchess of Sussex is no longer a senior member of the royal family, following her dramatic exit from the royal inner circle earlier this spring. Meghan — along with her husband, Prince Harry, and their infant son, Archie Harrison — is living in California while they plan their next steps.
Now that Meghan and Prince Harry have distanced themselves from their former life, sources are coming out, revealing details about what really happened during Meghan's time in the fold. According to a new book, Meghan's relationship with Catherine, Duchess of Cambridge was very different from what has been reported in the media. 
The royal couples were dubbed 'the Fab Four'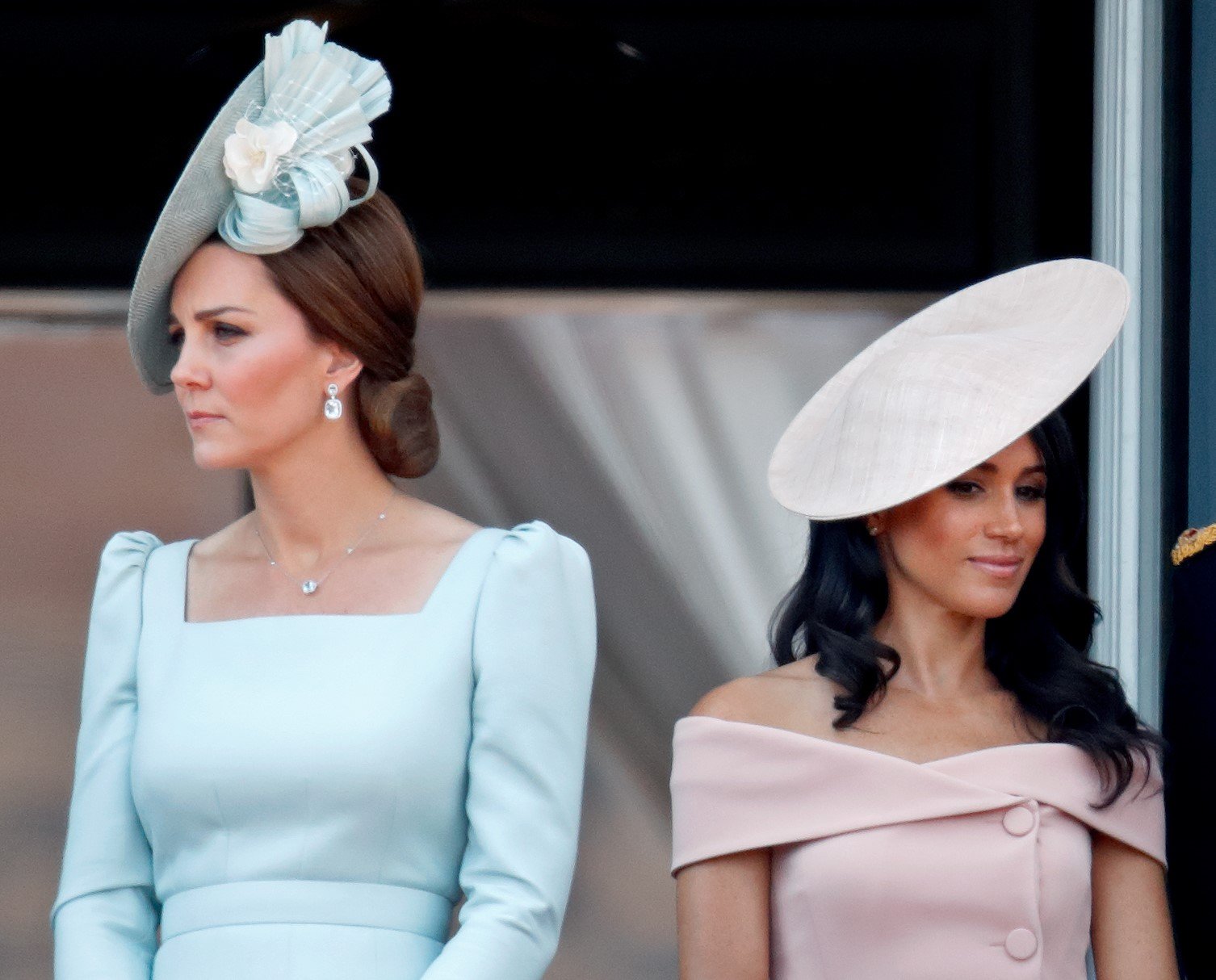 When Meghan first met Prince Harry's family, reports were positive. There were claims that Meghan got along very well with Kate, and that she formed a special bond with Queen Elizabeth, Prince Harry's grandmother.
As the days went on, the royals began to incorporate Meghan into more of their day-to-day activities, proving not only that Prince Harry was serious about his future with the actress, but that Meghan was determined to make her own mark within the family. 
After Meghan and Prince Harry got married in May 2018, they began working on special projects with Prince William and Kate, including their joint charity, The Royal Foundation. The media even dubbed the two couples "the Fab Four."
Sadly, the partnership was short-lived, and not only after they joined forces, "the Fab Four" disbanded, with Prince Harry and Meghan taking off on their own to work on different charity ventures. 
Meghan and Kate's rumored feud
Around the same time that the couples stopped working together, rumors started that Meghan and Kate were embroiled in a feud. Various tabloid reports claimed that Kate's more restrained, calm personality clashed with Meghan's more headstrong attitude.
Other news stories stated that Meghan and Kate did what they could to avoid being in the same room, and even that their feud was causing friction between other members of the royal family.
As the months wore on, it became evident that there was never any real feud between Meghan and Kate. Not only were the two women spotted attending events together, but new sources stated that the real problem was between Prince William and Prince Harry.
It seemed as though, if anything, the media was dead set on portraying Meghan and Kate as bitter rivals, no matter what. 
A new source states Kate and Meghan were never friends
These days, Prince Harry and Meghan are focused on doing their own thing and haven't seen the rest of the royal family in months, apart from video calls. Still, a new book claims that the distance between the couples isn't due to any real negativity, but simply due to a lack of any real closeness between Kate and Meghan. The source states that far from being friendly, or even bitter rivals, the two women never got past "the distant politeness of when they first met."
In light of this new information, it seems as though the two women attending events together could have been their way of trying to further their relationship. Perhaps they tried to cultivate a real friendship, but couldn't find enough in common to make any real connection. After all, their life experiences couldn't have been more different, and forcing friendships rarely works. Still, there has been nothing to suggest that Meghan and Kate hold any ill will toward each other — more than likely, they are handling the situation like mature adults.