Meghan Markle and Prince Harry's Second Child May One Day Hold a Royal Title
Meghan, Duchess of Sussex, and Prince Harry are back in the headlines, after some exciting news that the couple shared in early February. Meghan and Prince Harry revealed that they are expecting their second baby, and while the details are sparse, fans are overjoyed for the happy pair.
In the summer of 2020, Meghan shared that she had experienced a devastating miscarriage — which makes the news of the second pregnancy that much sweeter. While fans wait to learn more about the long-awaited new baby, details about the baby's future royal status are coming to light.
Meghan Markle and Prince Harry's joyous pregnancy announcement
Meghan and Prince Harry have been living a low-key life in California, after moving to the United States at the beginning of 2020. While the two have been spotted out and about occasionally, in general, they have stayed under the radar while working on some exciting new projects in the entertainment space.
Still, an essay that Meghan wrote in the summer of 2020 earned the couple renewed attention, with the former senior royal admitting that she had miscarried her second baby.
"Losing a child means carrying an almost unbearable grief, experienced by many but talked about by few," Meghan wrote in her essay.
Millions of women all around the world took to social media to share their stories and to empathize with the Duchess of Sussex — and those same fans were overjoyed when, on Valentine's Day, Meghan and her husband, Prince Harry, announced they were expecting. 
Does Archie Harrison have a royal title?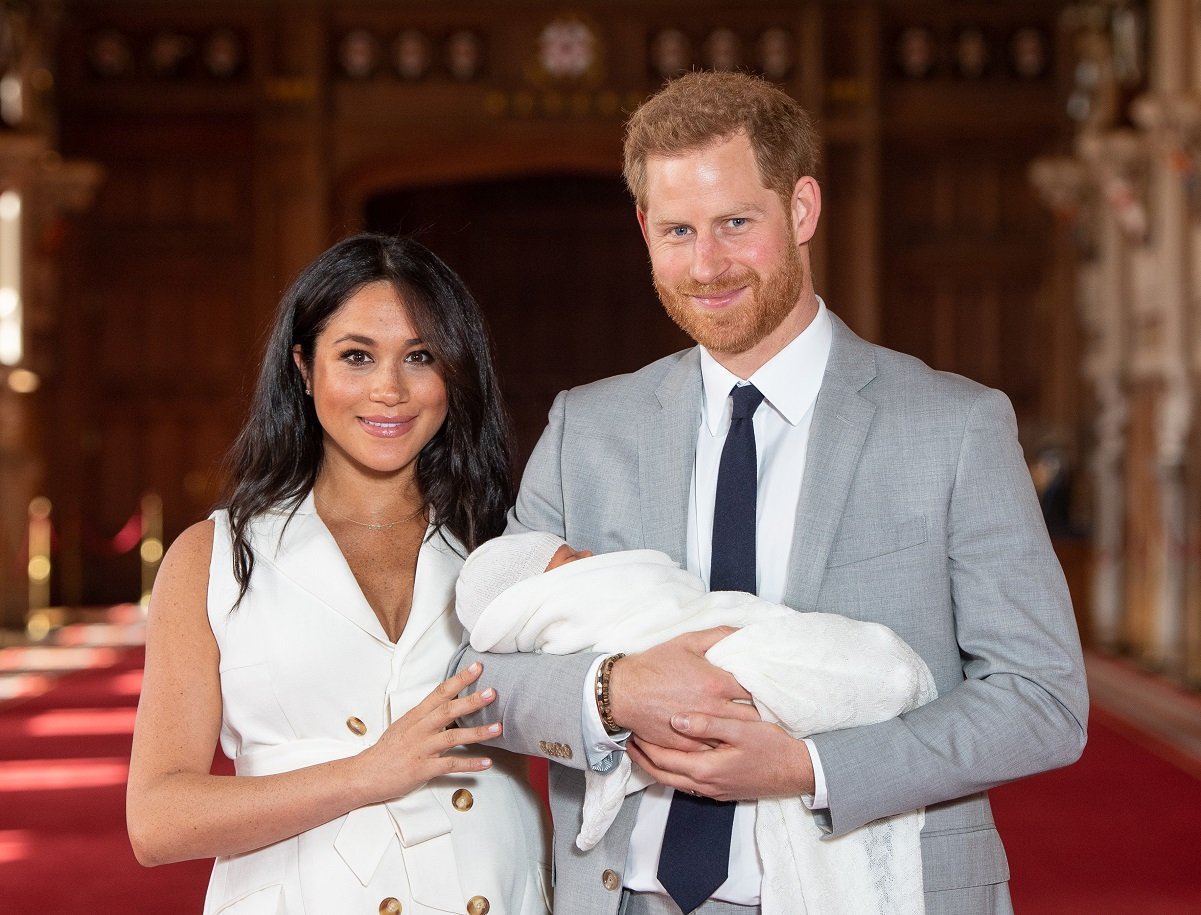 Meghan and Prince Harry did not reveal when the baby's due date is — but it looks as though the baby will be arriving in late 2021, making Archie Harrison a little more than three years older than his new sibling. Archie Harrison, who was born in May 2018, has been a source of endless public fascination since his birth.
Still, Meghan and Prince Harry have been determined to shield their son from the spotlight, providing him with as much of a normal upbringing as they can manage.
The couple announced, shortly after his birth, that Baby Archie would not carry a royal title, in spite of his prestigious lineage. Undoubtedly, this is to help to keep Archie's life "normal," although some experts have pointed out that Archie could one day receive a royal title when Prince Charles ascends to the throne if he decides to grant one to all of his grandchildren, and not just the children of the heir apparent, Prince William. 
Will Meghan Markle and Prince Harry's new baby have a royal title one day?
Meghan and Prince Harry have shown that their first priority for their children is to give them happy, healthy, well-adjusted lives, free from the public's prying eyes. Therefore, it is likely that they will not give a title to their second child, just as they did not for Archie.
Additionally, their status as former senior members of the royal family could complicate the process, if they decided to try to give the baby a formal title.
Still, if Archie Harrison receives a title from Prince Charles, some day in the future, it is likely that the second child of Meghan and Prince Harry would receive a royal title as well, just to keep things fair. For now, it is all speculation, as the public waits and watches to see the next step in the high-profile couple's journey unfold.